How do you choose an SLR camera?
Buying an SLR camera can be very complicated. That is why it's useful to consider in advance what you're going to use your new camera for. To make this a bit easier for you, we've already sorted out which camera properties are suitable for which type of use. That way, we'll help you choose the SLR camera that suits you best.
---
Choose an SLR camera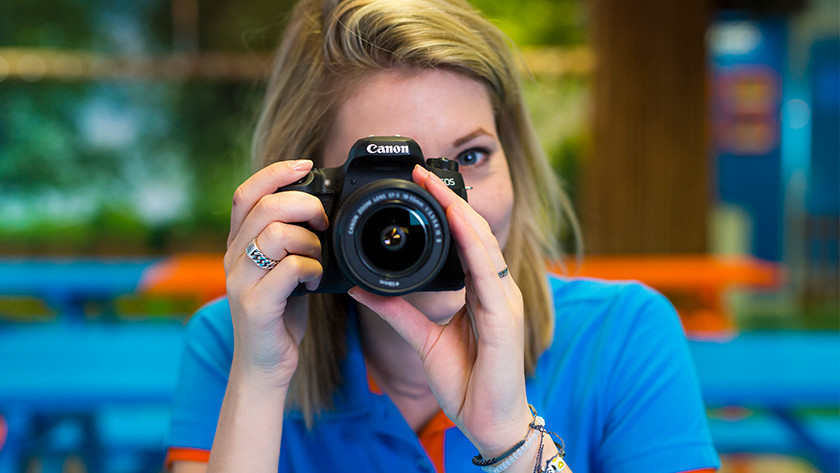 Single-lens reflex cameras, also called SLR or DSLR, all have in common that they let you look at the objects you want to capture via a mirror through the lens. But there are so many versions with different properties, how do you choose the right model? Based on those properties, we've divided our assortment into user situations.
Take photos on vacation
Photograph family and friends
Sports photography
Vlogs
Professional photography
Record videos
I want an SLR camera for on vacation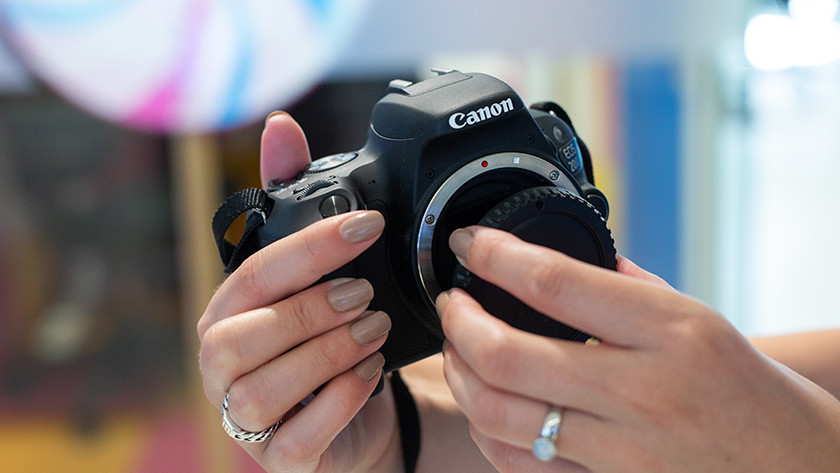 When you're on vacation, it's useful to have a lightweight camera. Most SLR cameras are relatively heavy. That is why we recommend a model of up to 500 grams, but this isn't a must. If you don't mind the weight, you can always choose a heavier model.
A lot of SLR cameras have an automatic mode, which is very useful for novice photographers. On top of that, there are also more advanced models for the more advanced users. A camera for on vacation has a WiFi function, so you can quickly empty the camera and transfer photos directly onto your phone or laptop.
SLR cameras have a replaceable lens, which is very important for the type of photo you want to take. Make sure you consider, in advance, the lens or lenses you want to bring on vacation.
I want an SLR camera for family and friends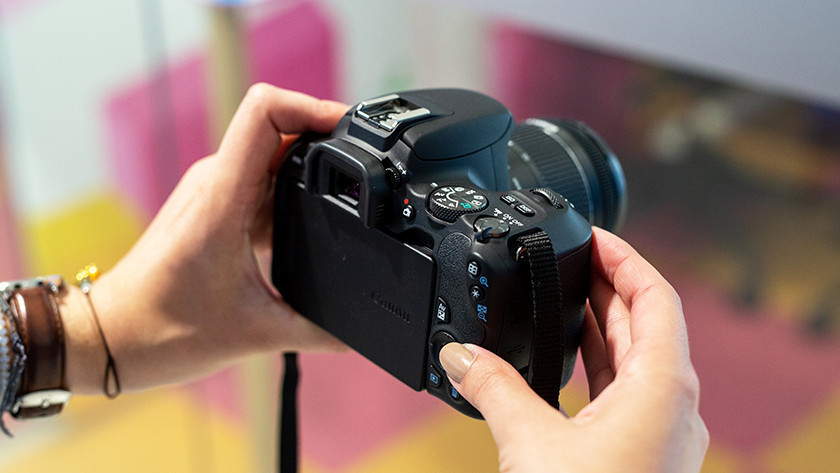 Do you mostly want to use your SLR camera to take family pictures or to have a dinner or party eternalized? Choose a starter model with automatic settings. These SLR cameras are suitable for novice photographers and are already available from a low price. In terms of your budget, keep in mind that you also need to buy a lens along with the camera, so the total price will go up. We sell camera and lens combinations, which is more affordable than when you buy these separately.
I want an SLR camera for sports photography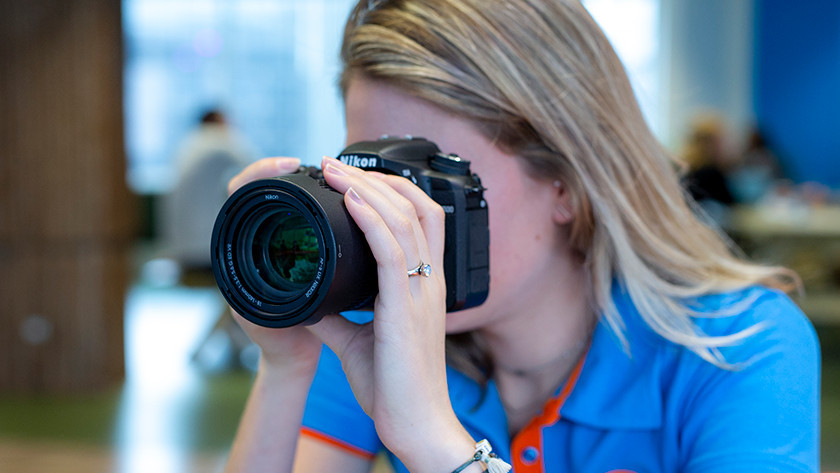 Do you like to take photos of your children at the sports club on Saturday afternoons? Or are you a sports enthusiast and do you want to take pictures of your idols? It's important that your SLR camera can shoot a lot of images in a short period of time. A camera for sports photography has a speed of at least 10 photos per second, so you can capture exactly that one moment during a fast action. With autofocus and at least 121 focus points, the camera automatically brings into focus the player you point the camera at. To store all those action photos, we recommend a camera with an expandable storage capacity of at least 128GB.
Are you seated far away in the stands? Choose a lens with a long focal length, so you have a greater zoom range.
I want an SLR camera to record vlogs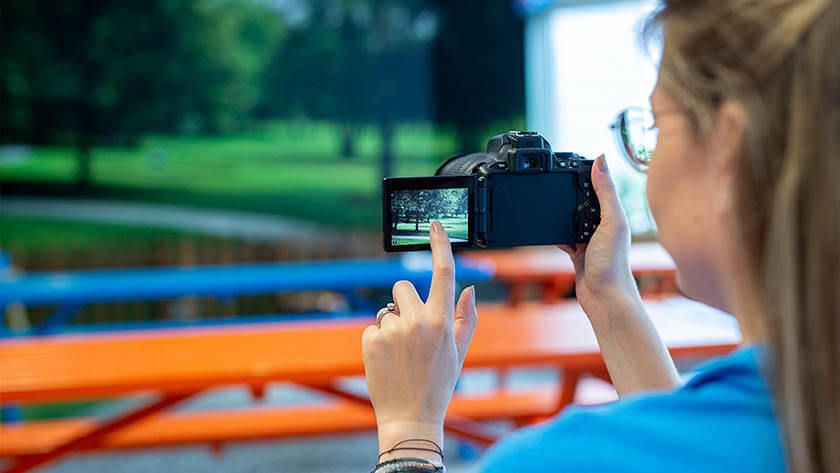 If you choose an SLR camera to record vlogs with, you want to be able to record proper videos. Vlog cameras always record in at least Full HD at 60 frames per second, for smoothly moving images. You can also use the flip screen so you can see yourself clearly. In addition, image stabilization ensures you won't see any bothersome shocks in your video. With a vlog camera, you also have the possibility to connect a microphone, for extra good sound.
An SLR camera is often on the heavy side. Make sure you decide whether you want to hold your camera or put it down for your vlogs. A tripod or gimbal can help you with this, or you can choose a more lightweight model.
I want a professional SLR camera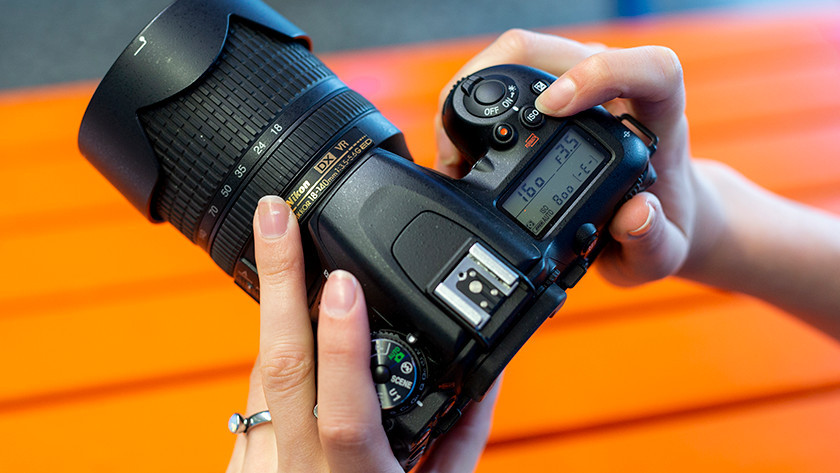 As a seasoned photographer, you want a professional SLR camera that allows you to adjust your photos to your taste. For starters, you set for example the ISO, shutter speed, and aperture yourself. Choose a camera with a full frame sensor for high image quality, even in low light. A professional camera takes photos in both JPEG and RAW. In RAW, you can edit the photos very accurately afterwards without loss of quality. An SLR camera always has an optical viewfinder, which many professional photographers like because of the realistic display.
Did this help you?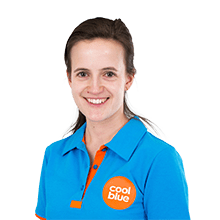 Article by: