How do I make my house smart with Philips Hue?
Philips Hue makes your life more comfortable and smarter using light. The smart lighting, for example, helps you wake up or fall asleep. In addition, the right light helps you be able to concentrate well in the home or relax blissfully. You should also consider your home's security, or automatically adjusting the light when the sun sets. We'll gladly explain to you how to make your home smart like that using Philips Hue lamps.
---
What's a smart house?
In a smart house, electronic devices communicate with each other. Lighting, heating, computers, and alarm systems, you control them all with your smartphone and/or tablet. For example, you can set all the lights in your house to turn on when your smart alarm system notices a burglary. That way, the spotlights will be on the burglar right away. You can also set your smart thermostat to get a signal to start heating the living room when you're woken up by the Philips Hue smart lights' emerging light. In a smart house, all this is possible.
How do you make your house smart using lighting?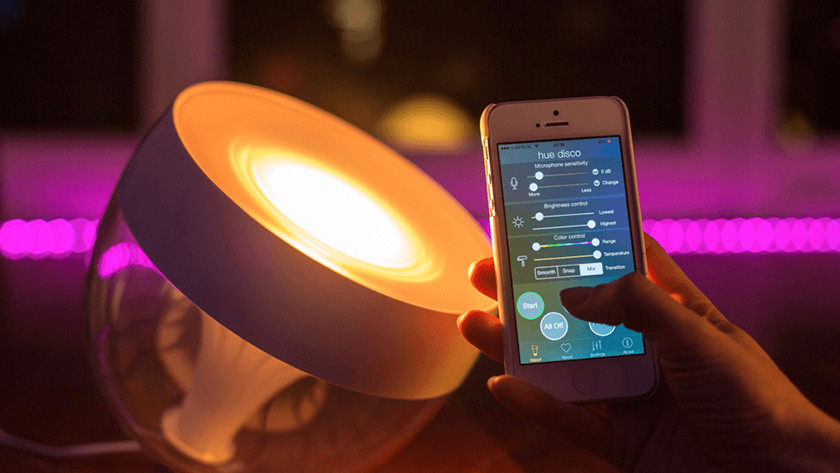 Now that you know what a smart house means exactly, it's time to get started yourself. With smart lighting, you'll take a big step toward a smart house. For starters, you'll need a Philips Hue starter pack. Once you've installed this, the real work begins, since in addition to the elaborate Philips Hue app, there's a number of other useful platforms that you can use to control your Philips Hue lights: Apple Homekit and IFTTT.
Apple HomeKit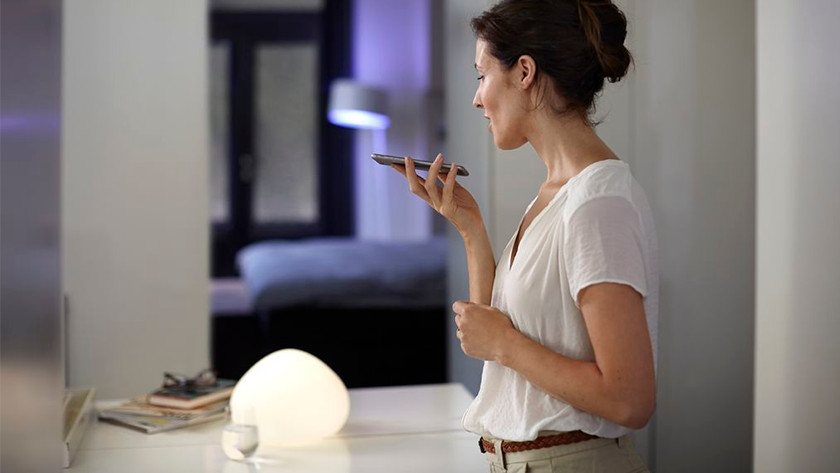 Philips Hue lights work together perfectly with Apple HomeKit. This is a platform you can use to let various smart devices in the home "talk" to each other. Connect your Philips Hue lights to the Apple HomeKit and you can simply control all the lights in your house with your voice, since you command Siri to turn the lights on via your iPhone, iPad, or iPod Touch. You can also tell her to dim them or to switch on lighting scenes. In addition, you can create other scenes with your HomeKit combined with, for instance, your alarm system or smart thermostat. For example, create a scene where you use 1 command to automatically switch on all the lights, unlock the door, and turn on the heating. Useful when coming home from work. Apple HomeKit only works with the latest version of the Hue Bridge.
IFTTT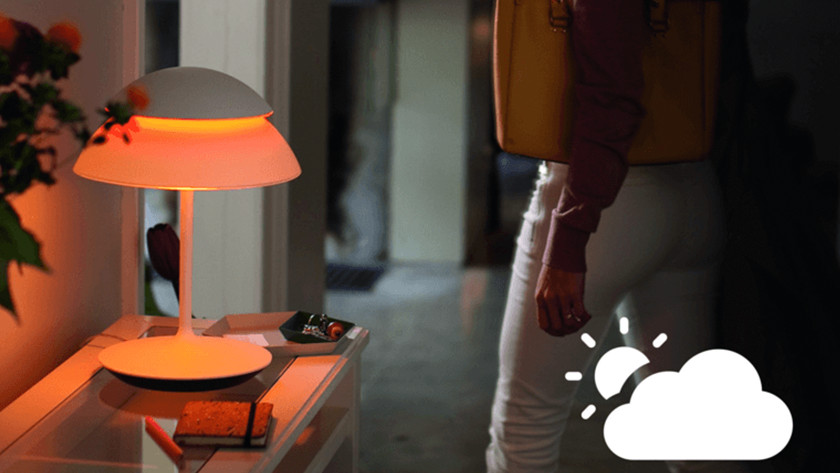 IFTTT stands for If This Then That. This platform links events to actions for smart devices in the home. IFTTT works together seamlessly with the Philips Hue lamps. You can use IFTTT to create "recipes" that you can turn on and off. For example, you can arrange that when it starts raining outside (if this), the lights inside turn blue (then that). That way, you'll know you need an umbrella when you go out. Social media notifications can also be linked to your Hue lamps using IFTTT. For example, flashing lights will indicate you've received a message on Facebook.
Conclusion
With Philips Hue smart lighting you are well on your way to a smart home. The 2 platforms Apple HomeKit and IFTTT in combination with Philips Hue gives you plenty of options to make your home a bit smarter and more comfortable. Make sure you have the latest version of the Hue Bridge so that you can control your lights via Apple Homekit and IFTTT.
Did this help you?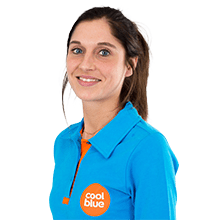 Article by: