Which swimming watch do you need?
You've decided you want to buy a swimming watch. The range of watches is so extensive, you might drown in it. To help you, we've made a distinction between a swimming pool swimmer, an open water swimmer, or a performance-oriented swimmer. In this article, we'll dive into deciding which watch you need for each type of swimmer.
---
Type of swimmers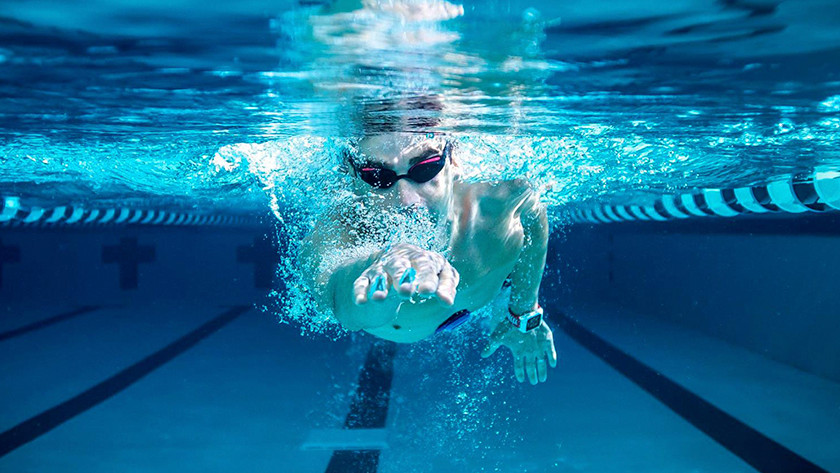 We distinguish between 3 types of swimmers. A pool swimmer usually swims in the swimming pool and wants to see basic measurements regarding distance and speed. Open water swimmer are looking for the same statistics, only outdoors. A performance-oriented swimmer is a competitive swimmer or an athlete who wants to get better every day. They want to gather data that will help their swimming technique or fitness.
What should your swimming watch have?
| | Pool swimmer | Open water swimmer | Performance-oriented swimmer |
| --- | --- | --- | --- |
| Waterproofness, plastic watch strap | Yes | Yes | Yes |
| GPS sensor | No | Yes | Yes |
| Measures swimming speed | Yes | Yes | Yes |
| Measures swimming distance | Yes | Yes | Yes |
| Adjustable course length, count laps | Yes | No | Yes |
| Stroke recognition, SWOLF tracking, and interval training | No | No | Yes |
| Heart rate measurement, heart rate zones, VO2 max measurement, and recovery advice | No | No | Yes |
Pool swimmer
You'll need your swimming watch to be waterproof, of course, If you swim mostly in swimming pools, you won't need a watch with all kinds of complicated specifications. It's important that you can set the length of the swimming pool, though. You don't want to have to count the number of laps yourself., so it's nice if a watch can do it for you. The swimming watch can also measure your swimming speed based on that data.
Open water swimmer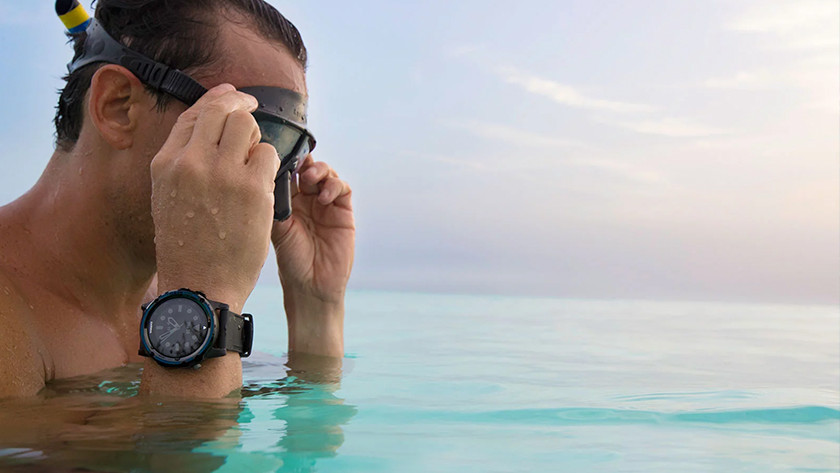 If you swim in the open water, you'll have no use for feature that counts the lanes you swam. A swimming watch with a GPS sensor is of more use in the open air. All watches for open water swimmers have a sensor like that. The GPS sensor accurately keeps track of the distance you swim, which it then with your time to measure your swimming speed. Naturally, these watches are all waterproof.
Performance-oriented swimmer
Swimming watches for the performance-oriented swimmer are suitable for both the swimming pool and open water. These watches have a lane counter and a GPS sensor. With SWOLF tracking, the watch measures your swimming efficiency based on the number of strokes and time. It also recognizes the stroke that you use. You can keep an eye on your fitness with the VO2 Max measurement and the integrated heart rate sensor. With interval training and the virtual partner, you can push yourself to the limit every training.
Did this help you?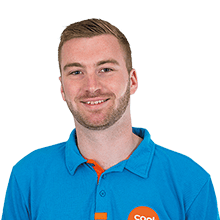 Article by: