Apple Watch
Differences between the Apple Watch models
Most advanced Apple Watch

ECG + optical heart rate sensor

Larger screen than its predecessors
From 429,-
The most essential functions

Only an optical heart rate sensor

About 20% less screen space than Series 7
From 288,25
The Apple Watch for basic use

Only an optical heart rate sensor

About 50% less screen space than Series 7
From 219,-
Discover the possibilities of the Apple Watch
Determine the correct Apple Watch size
Apple Watch size
The Apple Watch Series 7 is available in the sizes 41 and 45mm. The Series 6 and SE are available in 40 and 44mm. See which size Apple Watch fits your wrist best.
Measure your wrist circumference. You measure this circumference by wrapping a tape measure around your wrist. Do this at the height of the wrist bone.

Check the image for 'Wrist circumference'. Select your wrist circumference by moving the dot.

Tap '40/41mm' first and then '44/45mm' to see both sizes on your wrist circumference.

Choose the size that you like best for your wrist circumference.
Select your desired Apple Watch size here
Apple Watch straps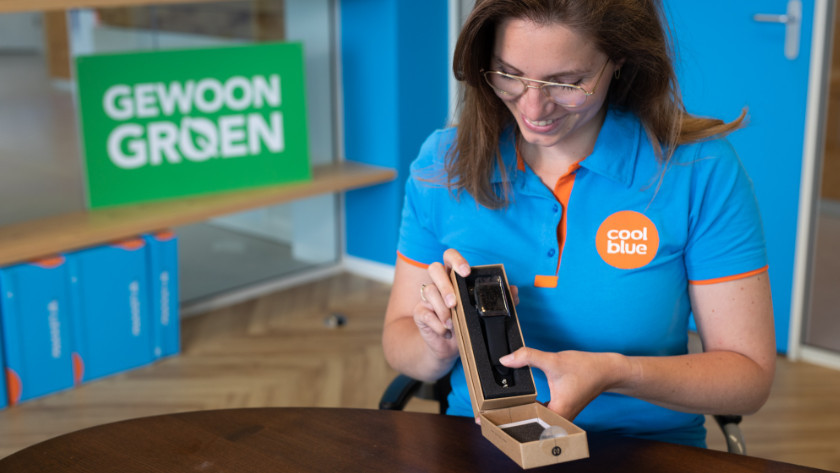 Refurbished Apple Watch
In addition to new Apple Watch models, we also offer refurbished Apple Watch models. This is a used device that has been refurbished by certified experts. A refurbished Apple Watch is good for your wallet, because it's more affordable than a new version. In addition, you help the environment, because a refurbished smartwatch is a more sustainable purchase.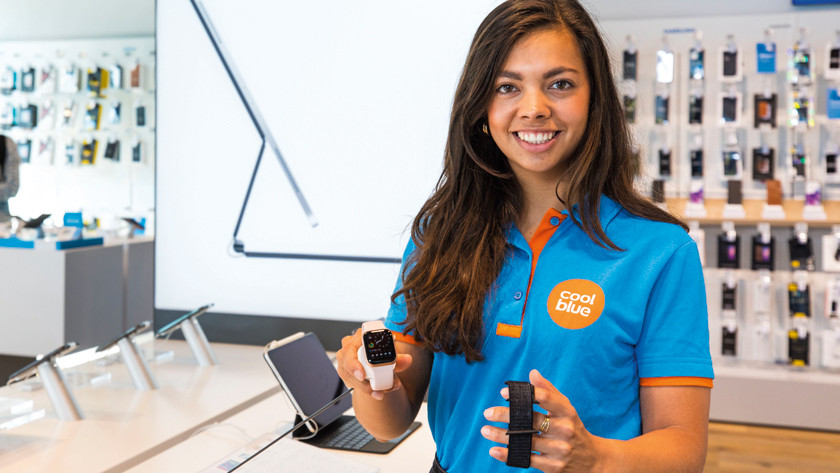 Experience the Apple Watch in our stores
View the Apple Watch and experience which one suits you best
Get personal advice from our Apple experts
Try different straps and style your Apple Watch