5 reasons why you want an Apple Watch
You've probably heard of the Apple Watch, but what can you use it for? There are just too many things to cover. In this article, we'll highlight some the coolest functions of the Apple Watch. To get the most out of the Apple Watch, you need an iPhone. And trust me, once you have an Apple Watch, you'll never want to go without it.
---
Motivation to stay healthy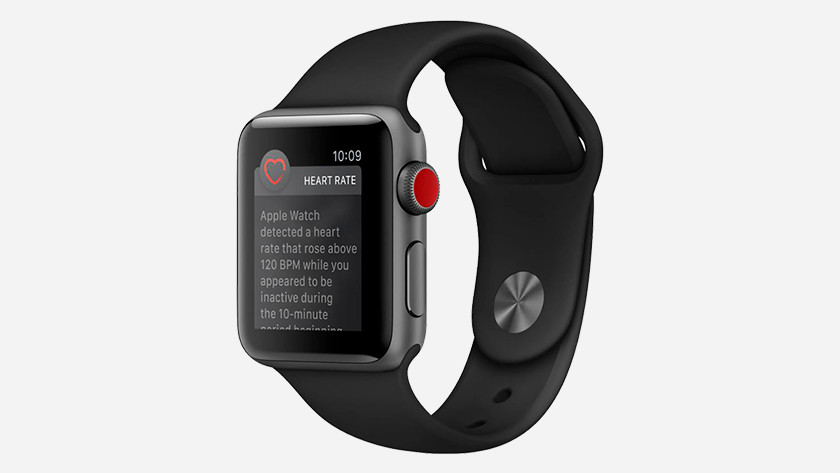 The Apple Watch is your personal coach. It measures just about everything for a healthy lifestyle. The smartwatch has a pedometer, measures calories burned and your heart rate, and tracks workouts and breathing. Even if you don't have time to exercise, the Apple Watch motivates you to be active. Every hour, you'll get a reminder to stand up and move for at least a minute. That's useful if you spend a lot of time working in one place. The Apple Watch also closely monitors your heart rate and lets you know if your heart rate is too high.
The ideal exercise partner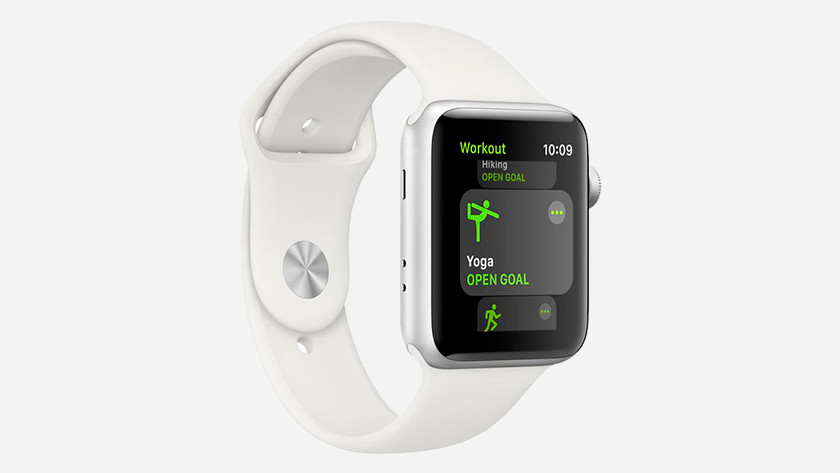 You can easily use the Apple Watch during exercise. You can start both indoor and outdoor workouts and the Apple Watch will keep track of everything for you. Even when your iPhone isn't around, the Apple Watch will track your workouts. That's useful if you want to go for a run. Is it raining? Since the Apple Watch is water-resistant, rain will no longer be an excuse to skip an outdoor run. In addition to the standard workout app, there are also a lot of fitness apps available. With the Health app, you can track all your statistics and check whether you're making progress.
As an extension of your iPhone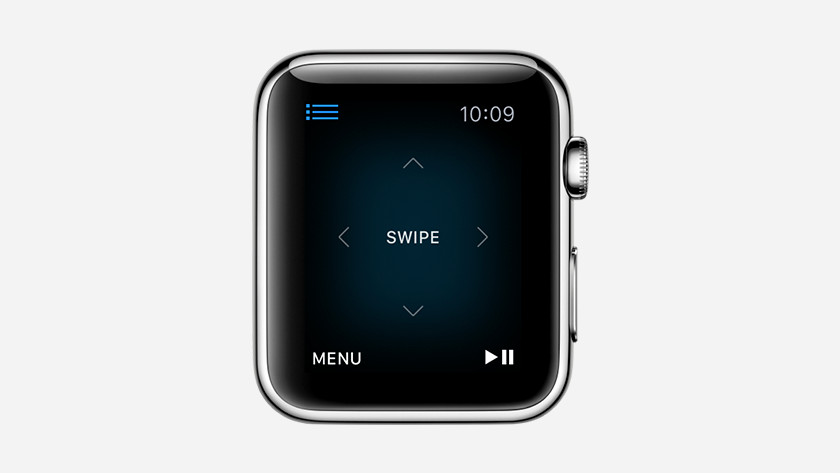 You can easily operate your smart devices from your wrist. When listening to music on your iPad, you can use your Apple Watch to skip to the next song on Spotify. You can easily pause a movie on Apple TV from your wrist or rewind 30 seconds to repeat that exciting action sequence. Want to take a group photo? Instead of the timer, you can use Apple Watch as a remote for your iPhone. You can also control your smart lighting with the Apple Watch. Via Siri, you can send commands like "Turn off the lights downstairs".
Daily use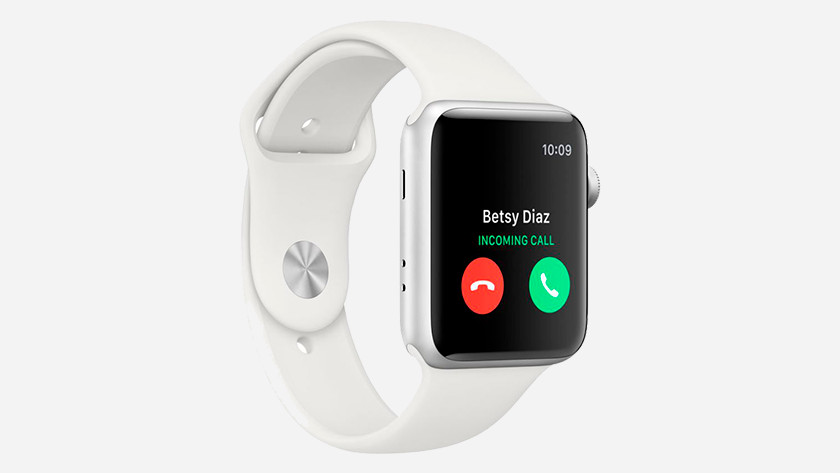 The Apple Watch makes daily life a little easier. You'll never miss a call again with the Apple Watch around your wrist. You can immediately tell when someone is calling and even pick up phone calls from your wrist. Since you'll receive all relevant notifications on your Watch, you'll look at your iPhone less often. If you view notifications on your iPhone, they won't show on your Apple Watch. This leaves you with only the relevant notifications. You can also easily navigate using the Apple Watch. The smart watch vibrates slightly to warn you when you need to turn left or right. That way, no one will be able to tell that you've lost your way.
Appealing design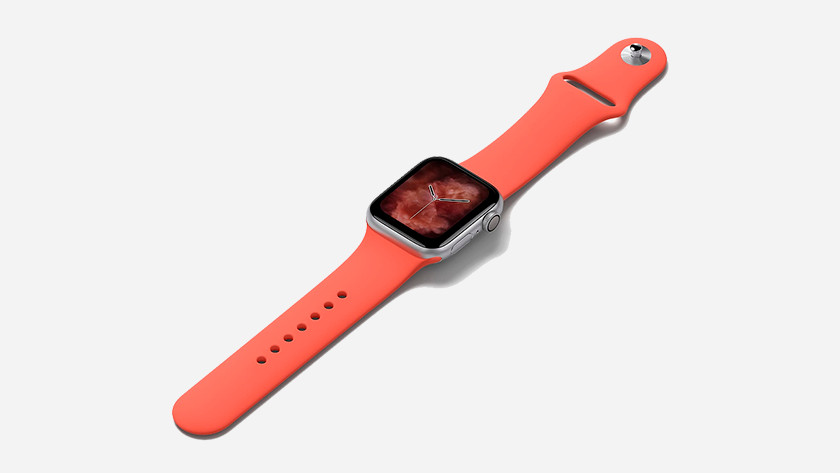 Do you mainly use your Apple Watch for exercise? You can show off your Apple Watch in daily life as well. There are dozens of different strap, so you'll have a strap for every occasion, and a different color for every outfit. You can personalize your Apple Watch by choosing from different watch faces. It could be one with a picture of your loved one, a holiday photo slideshow, a watch face showing all your health statistics, or just an analog clock.
Conclusion
The Apple Watch is much more than just a nice gadget. Want to gain more insight into your health? The Apple Watch will measure your heart rate and breathing, among others. If you want, you can even receive a warning when your heart rate's too high. The Apple Watch is also really convenient when you work out a lot, or when you just want to exercise more. You can start both indoor and outdoor workouts and set daily exercise goals. The health app will keep track of all your statistics so you can see if you're making progress. Your Apple Watch sometimes makes everyday things a little easier as well. Think of a timer, receiving notifications on your Watch, and navigation. It can also serve as a remote for all your home's smart products. And last but not least: the Apple Watch looks great on your wrist as well!
Article by: