Advice on telephoto zoom lenses
You've probably seen a telephoto lens at a sports game on television. This lens is often used in football matches or in nature. In these situations the subject is far away from you and you need a lens with a large optical range. A telephoto lens brings your subject closer to you so that you can capture it sharply. This type of lens is large and heavy. It is advisable to use a tripod.
---
What do you photograph with it?
Are you going to photograph animals on the Veluwe or a football match to capture the athletes from the sidelines? Then you need a lens with a large range to make a clear picture. A telephoto lens offers a solution.
This way you can make unmoved photos
A telephoto lens starts where an all-round lens stops, at about 70 or 135mm. It is useful to have a telephoto lens with which you can zoom in and out, because you never know in advance how far you will be from the subject. A monopod or tripod is no superfluous luxury when shooting with a telephoto lens. The weight and length of the lens can cause your hands to move when you take a picture. When you see a deer or red deer for the first time in your life, you want to freeze that moment as sharply as possible. If you decide to shoot out of hand, you can opt for a lens with image stabilization. This prevents blurring when the camera moves.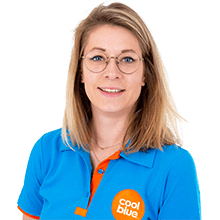 Article by: