How do I extend the battery life of my Apple iPad?
I often use my Apple iPad outdoors. I'll have to depend on the battery and I want to avoid having to look for an outlet to charge my iPad. Fortunately, there are many ways to extend the battery life of my iPad. In this article, I'll list 5 battery saving tips for you.
---
Get started with extending the iPad battery life
There are a couple of things that you can do to extend the battery life of your iPad.
Tip 1. Remove apps that use a lot of battery.
Tip 2. Lower the screen brightness.
Tip 3. Turn off wireless connections.
Tip 4. Turn off location services.
Tip 5. Refresh less in the background.
1. Check for apps using a lot of battery power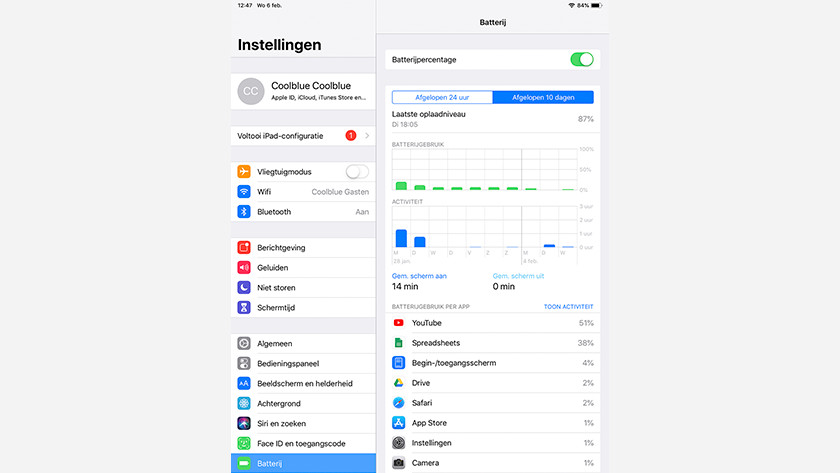 Before I change any settings, I first check which apps use the most battery power. Is there an app I actually use very little? To remove this app and save battery power, I have to:* Open Settings.* Click Battery.* Wait until the list is loaded and click Last 10 days.* Click Show battery usage.* Delete any apps that use a lot of battery power.
2. Screen brightness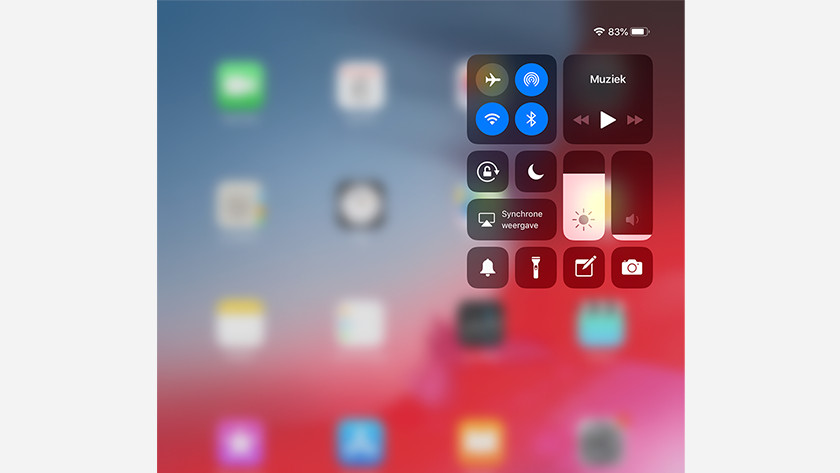 The screen of my Apple iPad uses the most energy by a long shot. That's why I lower the screen brightness when possible. I do this as follows: * I swipe down the battery icon on the top right. * I move the bar with the light icon to the desired brightness. It's also possible to do this automatically. In that case, set Adjust automatically. * I open Settings and go to Accessibility. * I then click Custom view and tap Adjust automatically.
3. Bluetooth, WiFi and other connections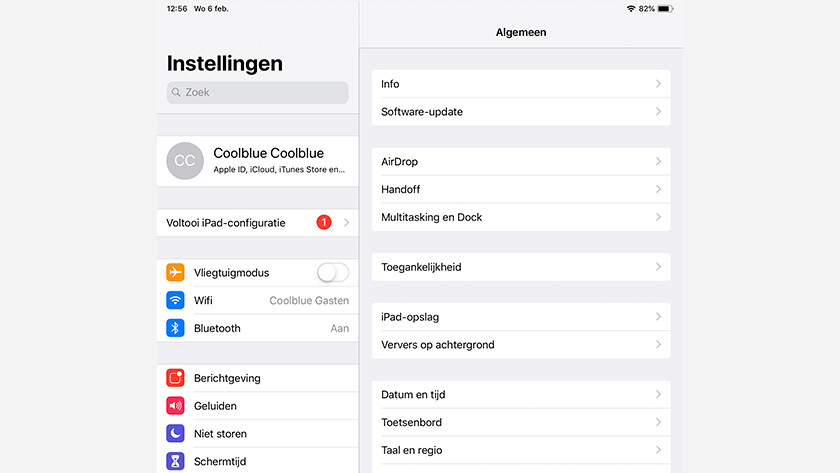 No need to have wireless connections turned on when I'm not using them. Not useing my AirPods? I'll switch off Bluetooth. If I don't need to be reachable or use the internet, I switch off WiFi and cellular internet. Cellular internet only applies to an iPad with 4G support. * I go to Settings, and at the top I see WiFi, Bluetooth and Cellular internet (with a 4G model). * I choose the connections that I want to disable. * I tap Airplane mode to turn off all connections at once.
4. Manage location services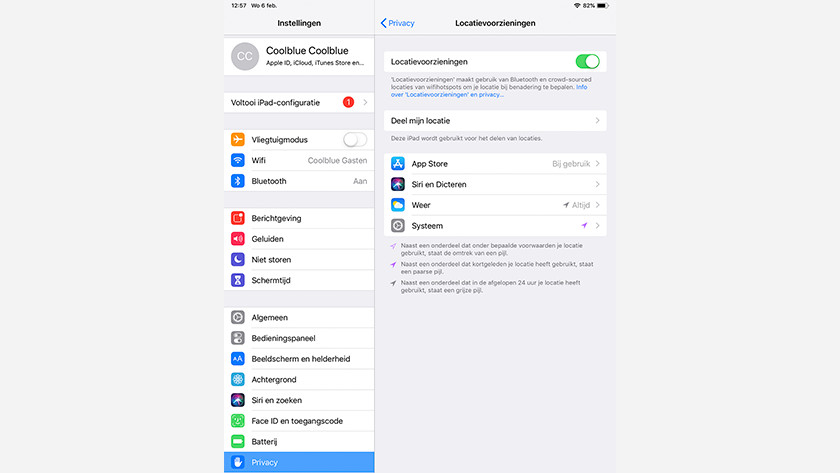 The location services on my Apple iPad ensure that an app can send me information by using my location. Many apps want this info, but actually don't need it at all. Because this consumes a lot of energy, I indicate which apps can and which apps can't use my location. * I go to Settings → Privacy → Location Services. * I indicate which apps can sometimes, can always or can't use my location.
5. Refresh in the background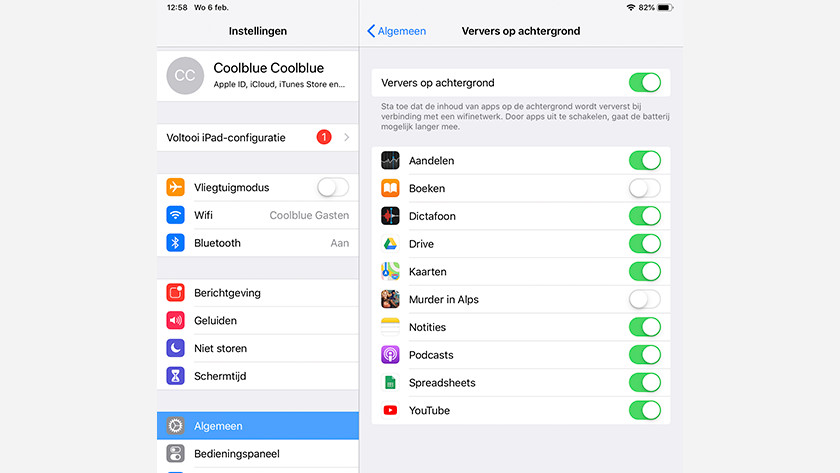 Many apps refresh in the background, while I'm not even using the app. Refreshing and retrieving new information has an impact on the battery of my iPad. That's why I only refresh the apps that I use the most. * I click Settings → General → Refresh in background. * I tap the sliders of the apps that I don't want to refresh in the background.
Article by: