What connectors does a TV have?
You are looking for a connector to your TV, but you don't know what it looks like. Don't panic, on this page, I have listed the most important connectors for you. With this overview, you know for sure that you choose the right input or output.
---
HDMI, optical & antenna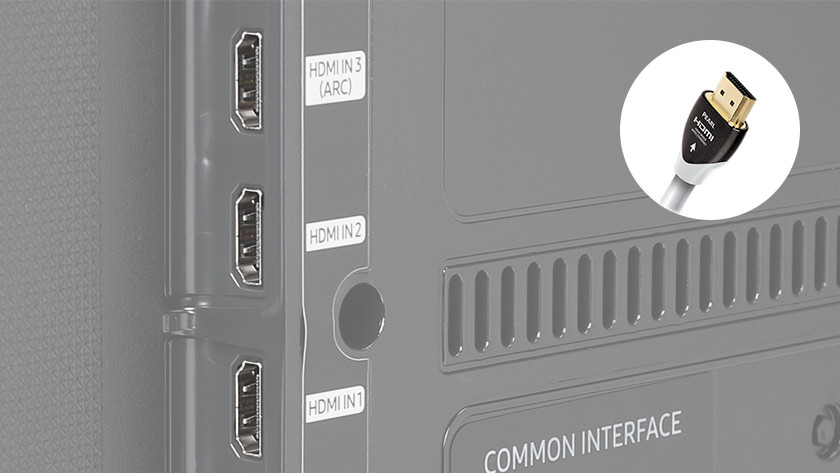 HDMI
You can connect an HDMI cable to this input. You can send image and audio signals from, for example, a Blu-ray player or console to the television. Do you want to send the sound from the TV to a soundbar or receiver via the same cable? If so, use the ARC connector.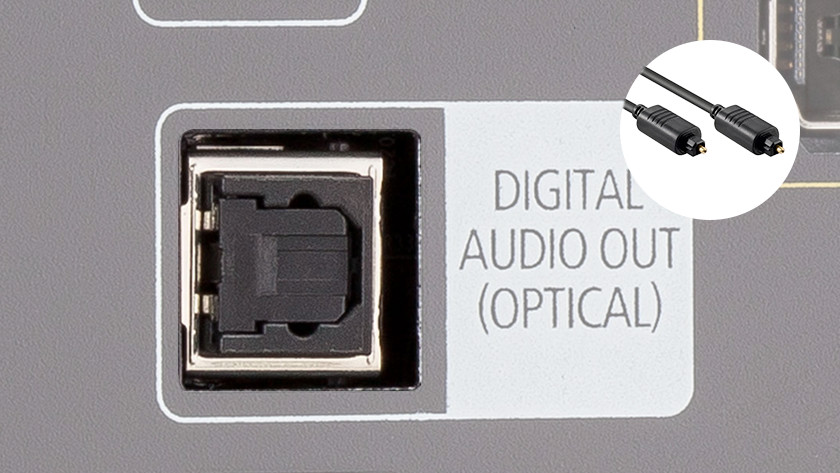 Optical
This output is suitable for digital optical cables. With this cable, you can send the sound from the television to a soundbar, receiver, or home cinema set.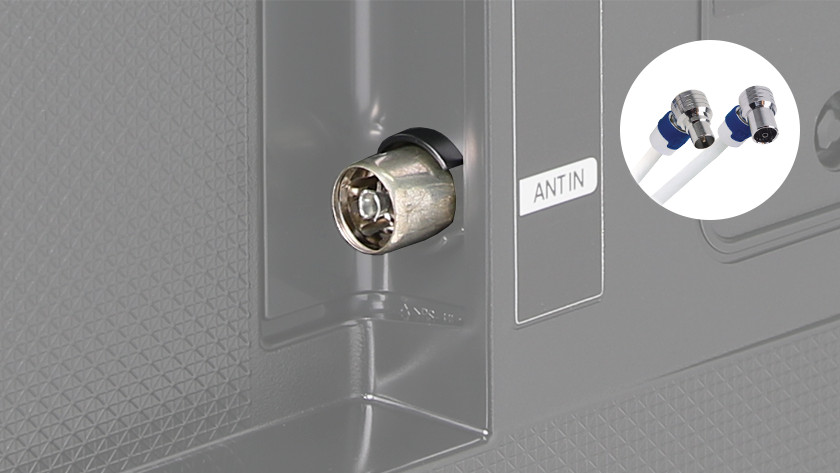 Antenna
The antenna input is suitable for a coax cable. You connect the other end of this cable to your wall socket. This way, you watch digital or analog TV.
Network, headphones & CI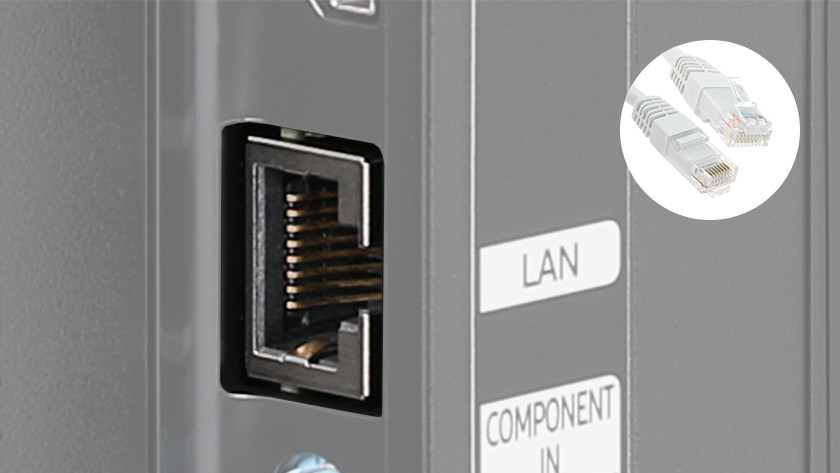 Network
You can easily connect a television with a network input to your wired home network. Do this by connecting the input to your router via a UTP cable.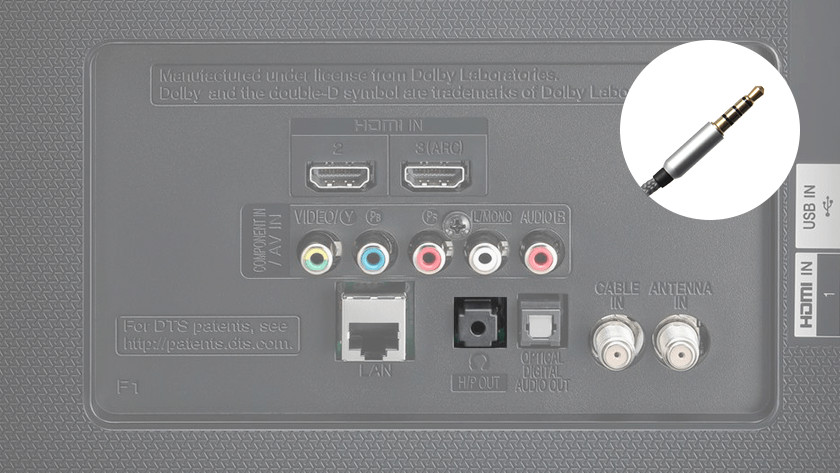 Headphones
Connect a wired headset with a 3.5mm connector to this output. This is useful if you want to watch movies or series in silence.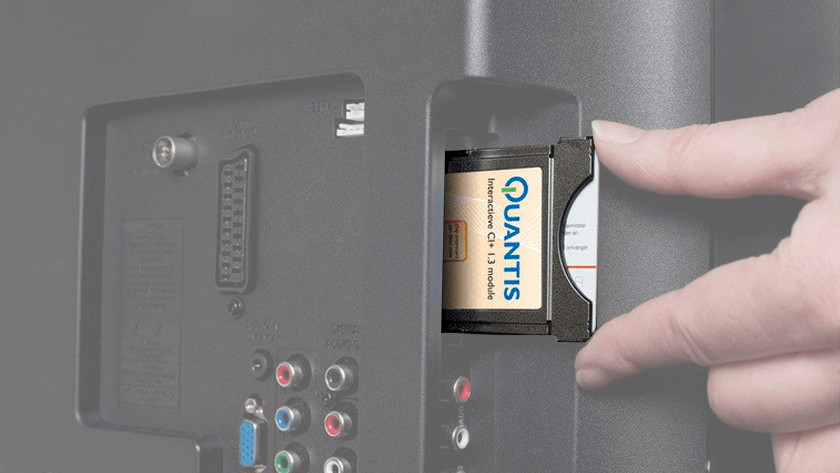 CI
If you want to use a CI card to watch digital TV, you should put this card in a separate CI module first. After that, you put the module in the CI input of the television.
Component, composite video & RCA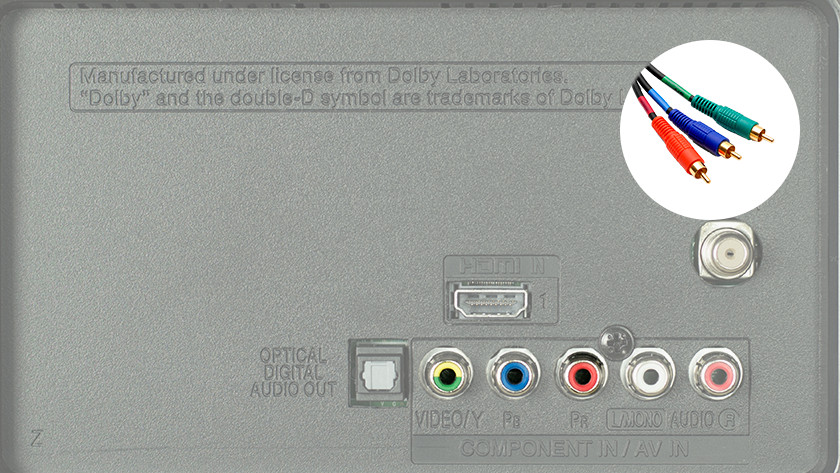 Component video
A television with a component input receives analog video signals. You can find this connection on a Nintendo Wii, among other things. The connection consists of a red, green, and blue connector. Sometimes, the green connector is partially or completely yellow. In this case, it also works as a composite video connector.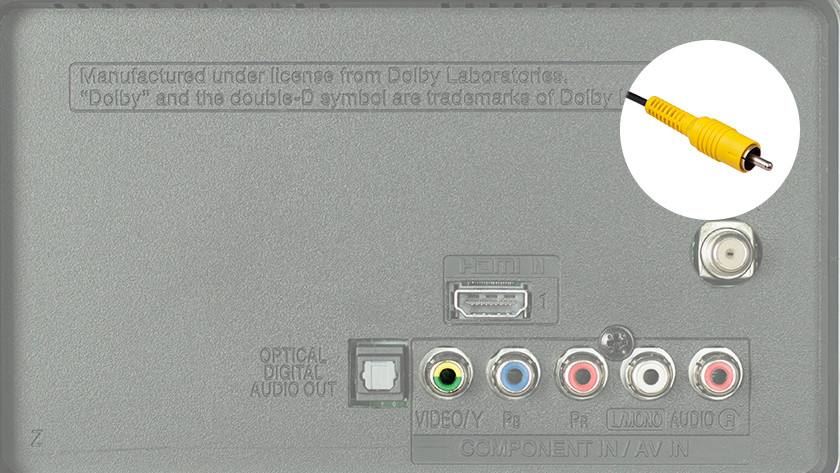 Composite video
Just like the component input, the composite input receives analog video signals. You usually need this to connect an older video camera. The difference with the component input is that it consists of 1 yellow connector that receives all image information. Consider the color and clarity. As a result, the image quality is usually poorer.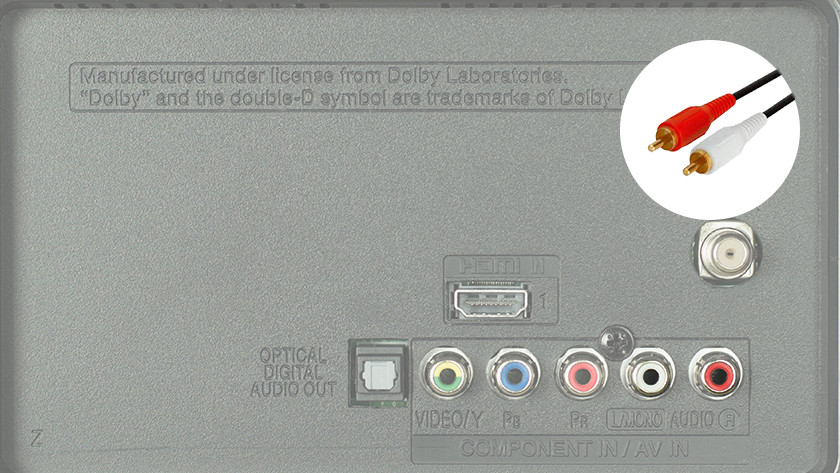 RCA
With a component or composite input, the television only receives image signals. You can send the sound via a separate RCA cable. You recognize the connection by the red and white connector.
USB, VGA & SCART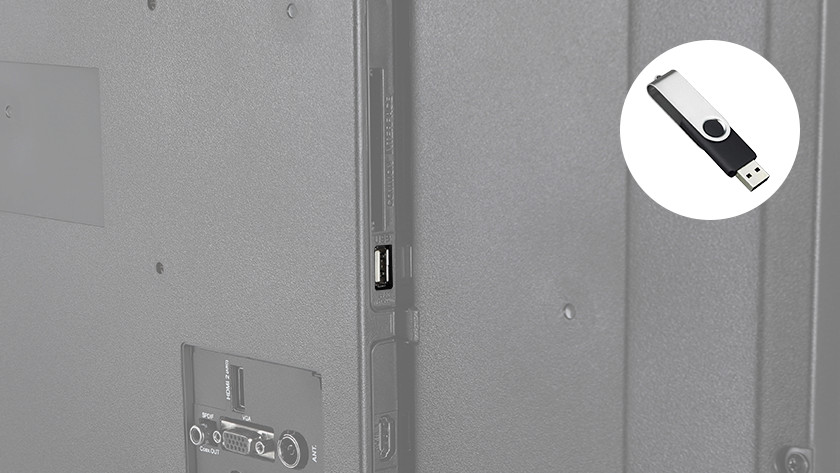 USB
Connect a USB stick or external hard drive to this input. Usually, a TV with a USB input plays the stored videos, photos, or songs from the storage device. There are also TVs which you can use to store programs on the device.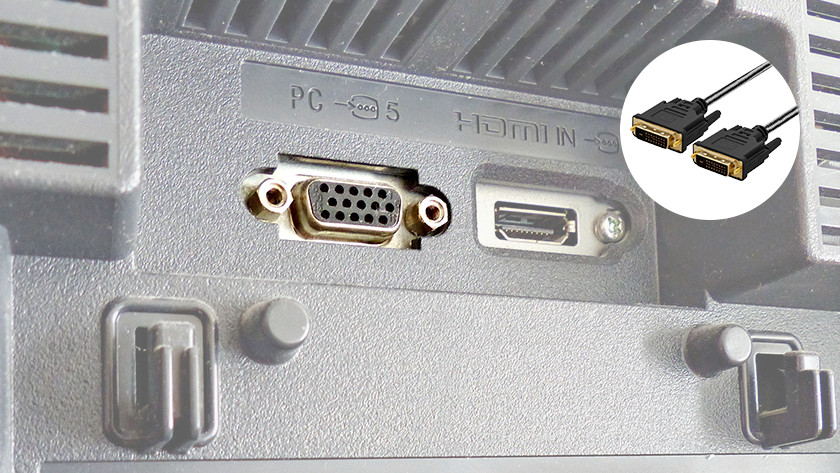 VGA
This input is suitable for VGA cables. Use this cable to connect the television to a laptop or PC. To ensure that the cable is securely attached, the connectors have small screws. This tightens the cable in both devices.
SCART
You send image and sound signals in both directions via a SCART connection. The connector of the cable consists of 21 small pins. Because SCART has been replaced by HDMI, you'll hardly ever find this connection on modern televisions.
Did this help you?