Help with connecting your TV
Do you want to know how to connect your decoder to your TV, or do you have a CI+ module that you want to use to watch TV? On this page, you can read how to connect your television.
---
Connect TV receiver (decoder)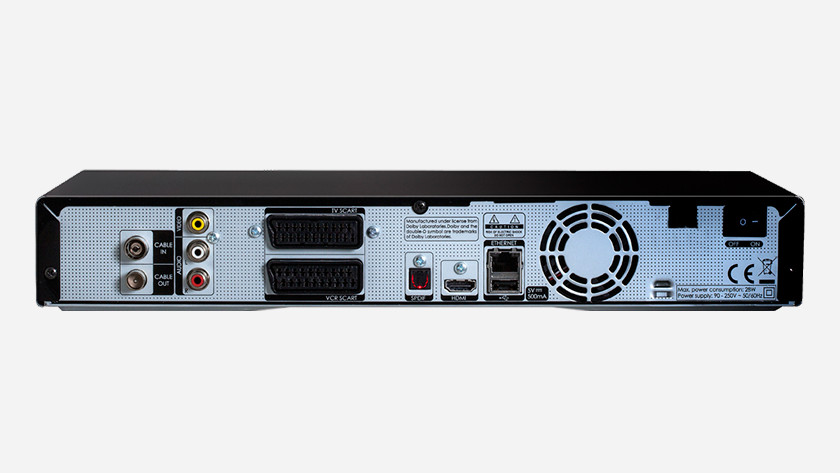 Step 1: Provide your decoder with a TV signal. If you watch TV with a cable, for example from Ziggo, connect the coax cable to your wall socket and your TV receiver. If you watch TV via Internet (IPTV), for example from KPN, connect the network cable to your modem and your TV receiver.
Step 2: Connect your TV receiver to your TV with an HDMI cable.
Connect CI+ module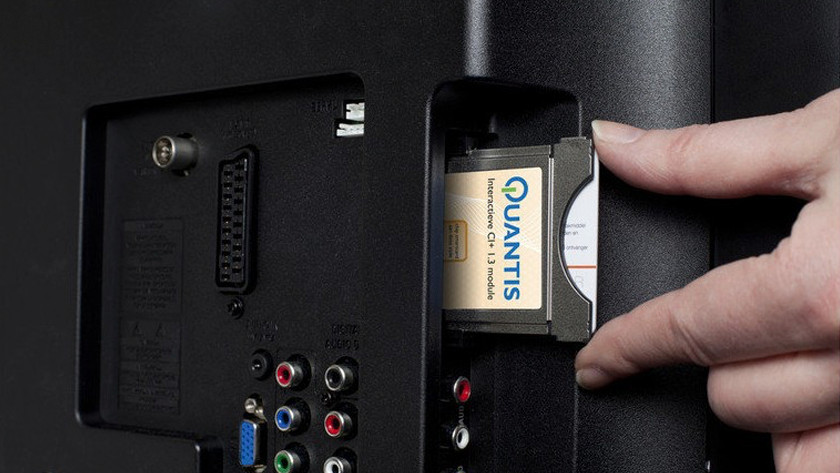 Step 1: Connect a coax cable from your wall socket to your television (in the antenna connector)
Step 2: Put your provider's smart card in your CI module
Step 3: Does your package include a CI adapter? Put it in the CI slot. If it's not included, skip this step.
Step 4: Put the CI module in the television or in the adapter you just connected to your television.
Connect audio system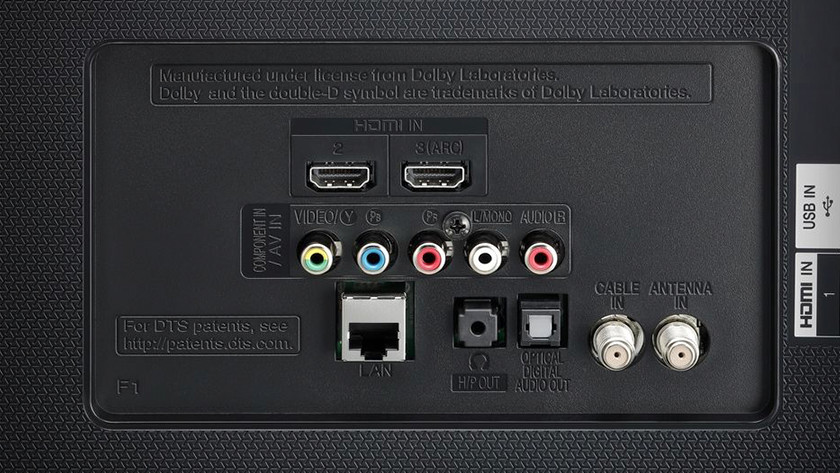 If you want to connect your TV to your audio system, you have several options:
Option 1: Connect the TV to your audio system with an optical cable.
Option 2: Connect the TV to your audio system with an HDMI cable. Use the HDMI port that's labeled ARC.
Option 3: Connect your TV to your audio system with an AUX (3.5) cable. Use the port that's labeled as audio or features headphones.
Optical and HDMI cables are the same in terms of quality and convenience, and offer better sound quality than AUX cables. Don't forget to select that you want the audio to run via an external system in the audio settings of your TV. If you can't find this option, consult the manual.
Connect other devices (Blu-ray player, PS4, XBOX)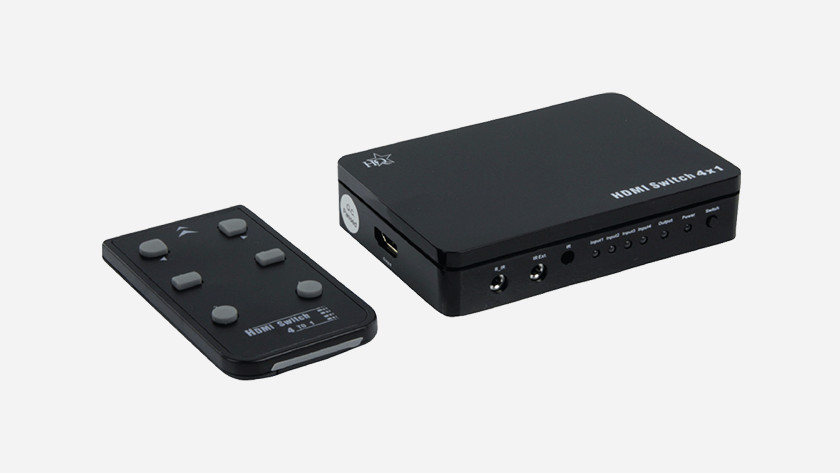 All other devices you want to connect, such as a Blu-ray player or a PS4, can be connected with an HDMI cable. You can switch between HDMI channels with your remote control: if you have placed your Blu-ray in HDMI 2, you switch to HDMI 2 with the remote control to watch Blu-rays. If you don't have enough HDMI ports, you can expand the number of ports with an HDMI switch.
What you need to know about HDMI cables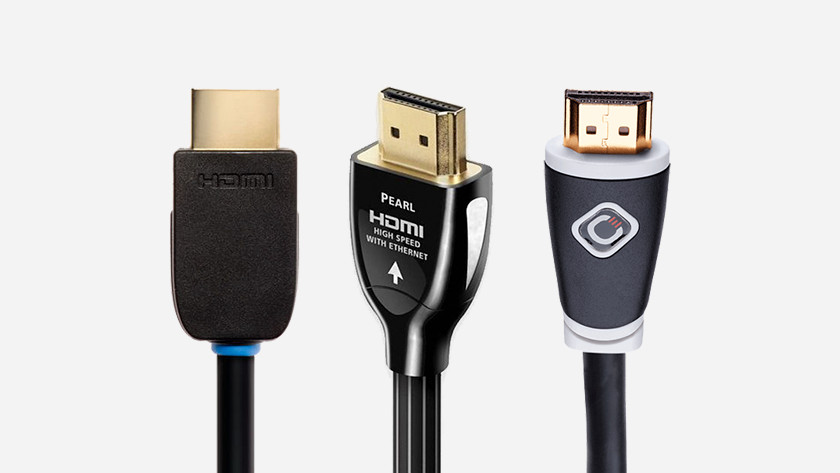 If your video signal is displaying noise and your HDMI cable is older than 2 years, opt for a new cable. With a new cable, you're assured of the best image quality and you're sure that the latest video standards are supported. Because the latest video signals such as 4K take up a lot of data, chances are that an older HDMI cable does not have enough bandwidth.
More tips
Now that you have connected the TV, we recommend that you take the time to get the best image and sound quality from your TV.