Which Sonos devices can I connect to my TV?
Do you want to listen to the sound of your TV with a Sonos speaker? Keep in mind that not all speakers allow you to do this. A TV doesn't have wireless connection options for Sonos speakers. This means you need a device with an optical or analog input. On this page, you'll find an overview of products with these connectors.
In short
| | Suitable device | Required cable |
| --- | --- | --- |
| | Playbar or Playbase | Optical |
| | Play:5 | 3.5mm |
| | Beam | HDMI |
| | Connect or Connect:Amp | RCA to 3.5mm |
Cables suitable for your Sonos devices
Playbar, Playbase, or Beam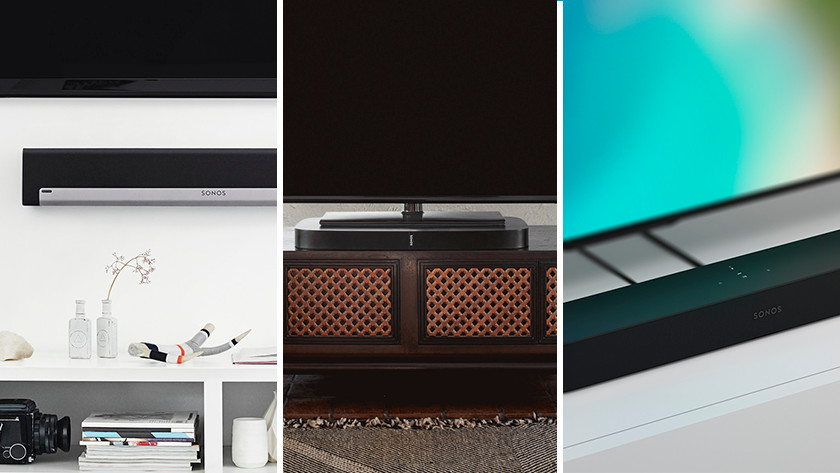 The Sonos Playbar, Playbase, and Beam are the best options for your television. This soundbar and soundbase are specifically made to display vocals, effects, and movie soundtracks. You can place them in front or below your television. Afterwards, you can connect the devices to each other with 1 optical cable or HDMI cable. Use WiFi to easily connect 2 Play speakers to one of the soundbars. This way, you can use them as surround speakers. Add the Sub subwoofer for a powerful bass sound.
Play:5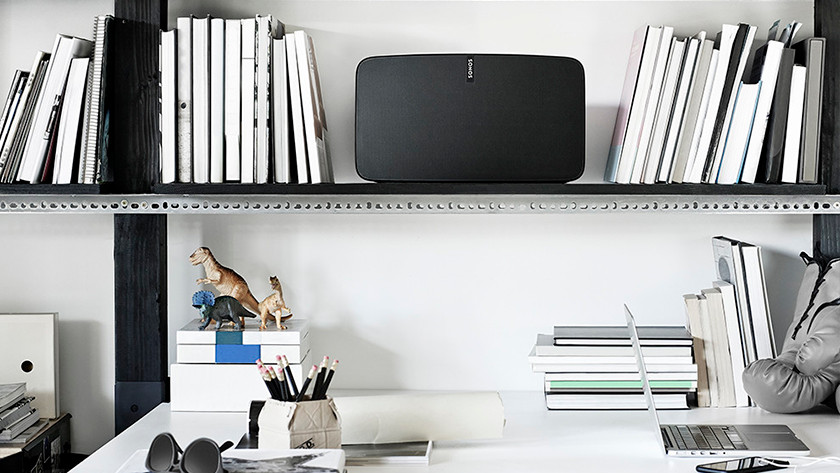 In contrast to the Play:1 and Play:3, the Play:5 does have an analog connector. You'll find a 3.5mm input on the back of this speaker. This means that you can easily connect it to the headphones output of your television with a 3.5mm cable. Please check first whether your television has this connector, since not every TV does.
Connect or Connect:Amp (for music only)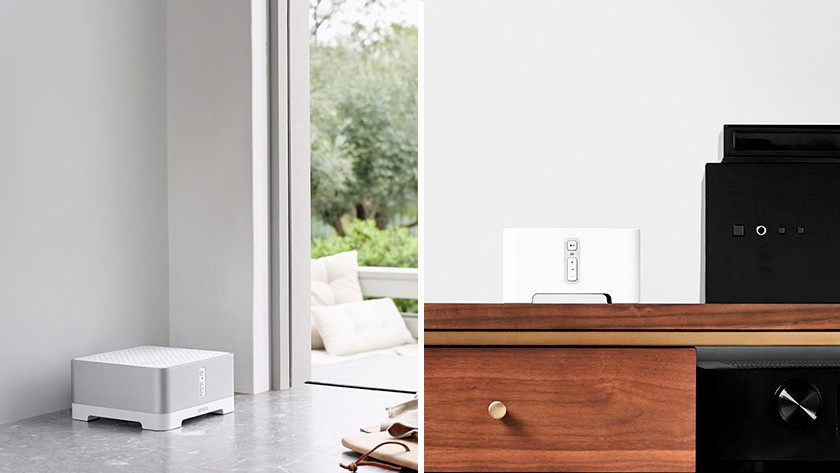 With this connection, there will be a delay between the images and the sound. That's not very useful when you want to watch movies or series. That's why I only recommend this connection when you want to use your television to listen to music. Connect the devices with an RCA to 3.5mm cable to the headphones connector of your TV. If you connect them to your Play speakers using WiFi afterwards, you can listen to the TV sound wirelessly.