Solve problems with your CI module
You've just received your CI module and installed it according to our step-by-step plan. Unfortunately, this didn't work. You don't receive all the channels from your subscription or your TV indicates that there's no CI module available. In this step-by-step plan, we'll help you solve the most common problems. Follow the plan from the beginning and don't skip any steps.
---
Here's what you need
Television with CI + slot
CI + 1.3 module
Smartcard from your provider
Subscription to digital TV via the cable
Coax socket outlet
Coax antenna cable
Step 1: did you go through the step-by-step plan?
To set up a CI module, it's very important that you follow all the steps in the step-by-step plan in the right order. So it's important that you only put the module in the television when you have set up the TV. For the sake of security, go through the steps for setting up again by clicking below.
Step 2: is the smart card located in the module correctly?
The smart card is the card with the size of a bank card. Usually, the module indicates how it should be placed in the television. The smart card also indicates how you insert it into the module.
Step 3: do you receive NPO 1 or Een?
NPO 1 (or Eén if you live in Belgium) is always in your basic package and is always available. You'll also receive this channel if your CI module is not working. If you don't receive this channel, check that the coax cable is completely in the wall socket and reset your CI module. Have you successfully completed all steps of the setup and are you still not receiving this channel? If so, contact your provider. They can check whether there are problems with your connection. If you do receive this channel, go to the next step.
Step 4: is your CI module suitable for your provider?
CI+ 1.3 module
|
DVB C
|
Ziggo gecertificeerd
|
Exclusief smartcard
There are different versions of CI modules. Most providers are currently using CI+ 1.3. If you purchased your module a couple of years ago, it could be a CI+ version 1.2. This generally isn't suitable for the newer smart cards of your provider. On our website, we indicate in the specifications which providers our modules are suitable for. You can also find this information on the website of your provider. If you don't have the right module, you can easily place an order with us or your provider.
Last step: contact your provider
You have tried everything. The problem is most likely your connection or the cooperation between your television and the signal. Your provider can check whether your television is suitable for use with this provider and check whether there are problems with your connection. When you contact your provider, they'll ask for the full model code of your television. You can find this on the back of the television. Make sure you can access the back of your television when they ask you.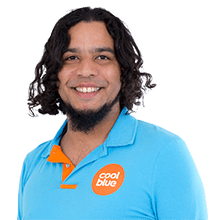 Article by:
Donato
Television Expert.