Advice on vacuums
Choosing a new vacuum can be quite a challenge. Do you want an energy-efficient vacuum? What types of floors do you have in your house? Do you suffer from a dust allergy, or maybe you have a four-legged friend? These are all things you need to consider. In this article, I explain what is important to keep in mind when picking a new vacuum.
1. How's the vacuum's performance?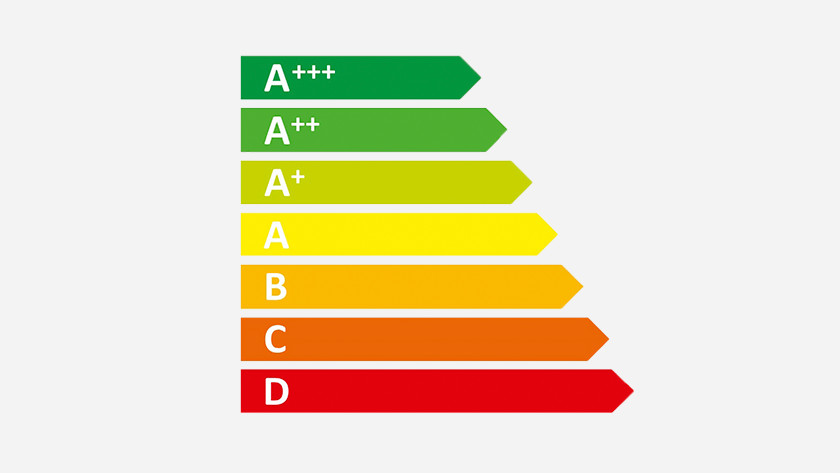 In order to find out what the performance of your vacuum is, you first check the energy label. On it, you can read the 3 different performance values and one general energy value. If the vacuum has energy label A+ or higher, that means it's energy efficient and your annual energy costs will be no more than € 5. On the bottom of the label you can see the performance class on hard flooring, carpet, and the dust re-emission class. The highest possible performance class for these items is A.
Performance vs power
Many people think that a vacuum's performance completely depends on having high-wattage power. That's certainly not always the case, however. A vacuum's strong suction power is mainly a matter of using the right attachments and taking proper care of it. Do you want to know more about a vacuum's suction power? Read the article.
2. Do you want a bagged vacuum or bagless vacuum?
Vacuums are available in bagged and bagless versions. A bagged vacuum uses a vacuum cleaner bag that you occasionally need to replace. In the case of bagless vacuums, the dust is collected in a dust cup. It also has to be emptied occasionally above a trash can. Both types of vacuums have advantages, as well as disadvantages. Below you can see the different pros and cons of bagged vacuums and bagless vacuums.
Bagged or bagless
Bagged
The bag acts as a filter and keeps as much dust, dust mites, and pollen as possible inside. As a result, the exhaust air is cleaner.
Replacing the bag is easy and hygienic.
More storage capacity, so doesn't have to be emptied as often.
Less chance of odors escaping the vacuum.
Recurring costs for purchasing bags.
More loss of suction power as the bag gets fuller.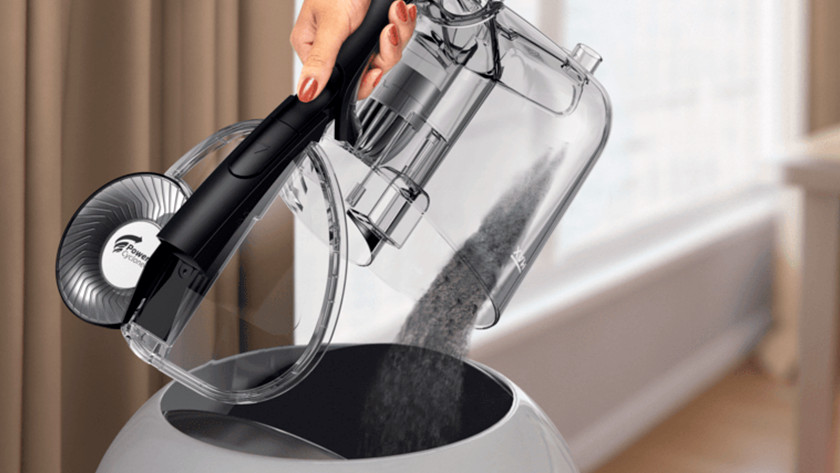 Bagless
Save costs in the long term, since you don't have to buy vacuum cleaner bags anymore.
You can see if the dust cup is full right away.
Lost items are easier to find in a dust cup than in a dust bag.
Emptying can sometimes be a dusty chore, so it's not ideal for people who suffer from allergies.
3. Do you have laminate or parquet flooring?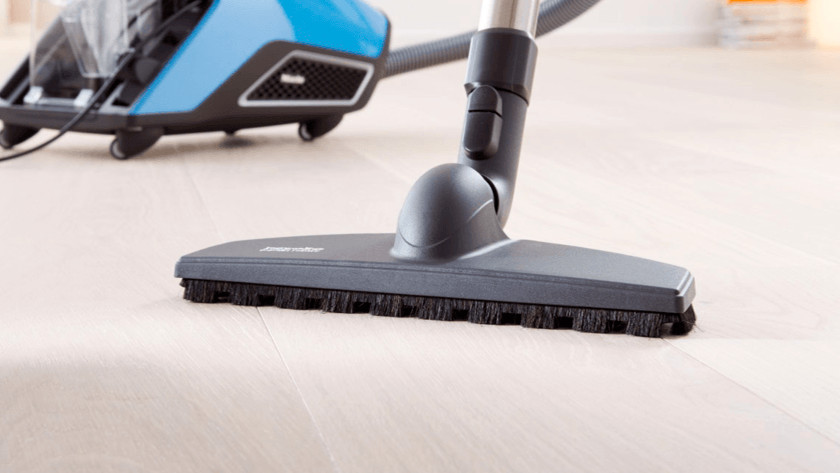 If you plan to vacuum wooden flooring, you'll of course want to avoid scratching it. The solution is simple: a parquet brush. A parquet brush has extra long hairs to prevent scratching. The standard brush that comes with most vacuums can also be used on hard flooring, but the risk of scratching is higher than when you use a parquet brush. Read the advice article for more information regarding wood or hard flooring.
4. Do you have a floor with carpeting?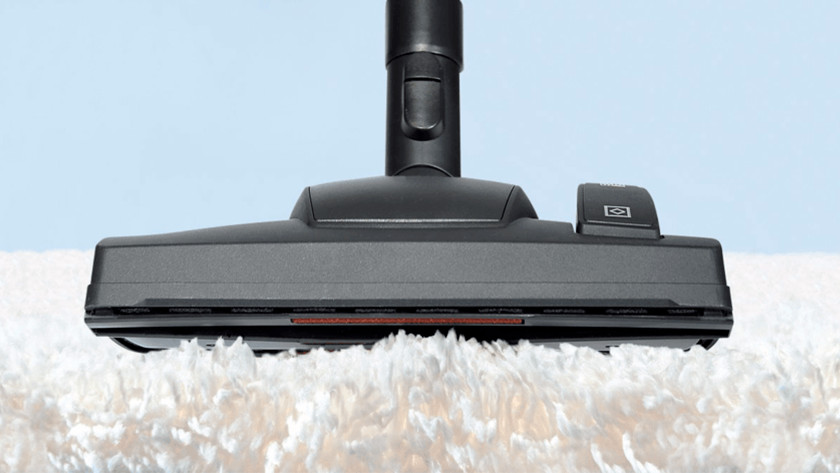 The vacuum will need to be more powerful in order to vacuum a carpet. Whether a vacuum has enough power, can be read on the bottom left of the energy label. Something that will help is a turbo brush. This brush spins around, opening up the carpet fibers and cleaning better. For vacuuming a carpet, you need a turbo brush and be aware of the performance class. If you have low-pile carpet or just a rug, a multi-surface brush will suffice.
5. Do you have pets?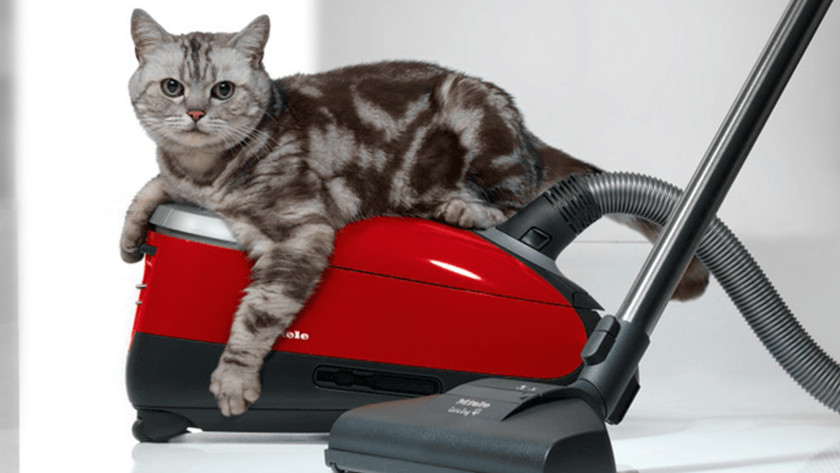 Do you have a pet? That means you probably also have to deal with a lot of pet hairs lying around. In order to easily vacuum these, you can benefit from using a turbo brush. The spinning brushes will be better at picking up pet hairs from the floor and carpet. It's also great for cleaning furniture and stairs for instance. Want to know what to keep in mind when you're buying a vacuum and own pets? Check out the info page.
6. Are you allergic?
If you're allergic to dust, a good exhaust filter is essential. We consider a vacuum suitable for allergies if it has at least a HEPA 13 filter or contains a special hypoallergenic filter. In addition, you can see the dust re-emission class on the energy label. This class goes from A to G, with class A being the lowest emission of dust. Do you want more information about how to choose the right vacuum if you're allergic? Read the info page.
7. Do you want to vacuum construction dust or water?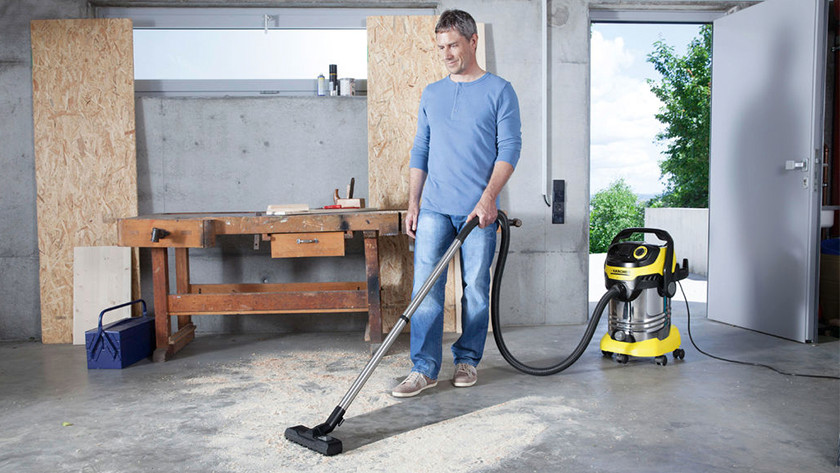 A construction vacuum, also called a wet/dry vacuum, doesn't only suck up dust, but fluids as well and even course materials such as wood chips. A workshop vacuum can be a handy aid during DIY jobs or to get rid of water., for example. These vacuums are more powerful than standard vacuums. Water vacuums also have a special wet and dry filter.
Replacing parts
Vacuum cleaner bags
Vacuum cleaner bags get full over time, reducing the airflow. Is your vacuum starting to lose suction power? It's high time to change your vacuum cleaner bag. On average, this will take about 2 months. By changing the bag, you can keep suction power up and get the most out of your vacuum.
Filter
A trick to find out when it's time to replace your vacuum's filter, is to check the exhaust air. When your vacuum starts to blow out a noticeably musty odor, it's an indication that it's time to replace the filter. Make sure you replace the filter in time. That way, you can be sure dust particles are properly filtered out and you won't lose suction power.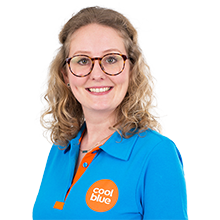 Article by: