What is a mopping robot and how does it work?
A mopping robot can partly take care of one of your cleaning jobs, mopping, for you. But to what extent is the robot a substitute for the real thing? In this article, we'll tell you what a mopping robot is and what you can expect.
---
What is a mopping robot?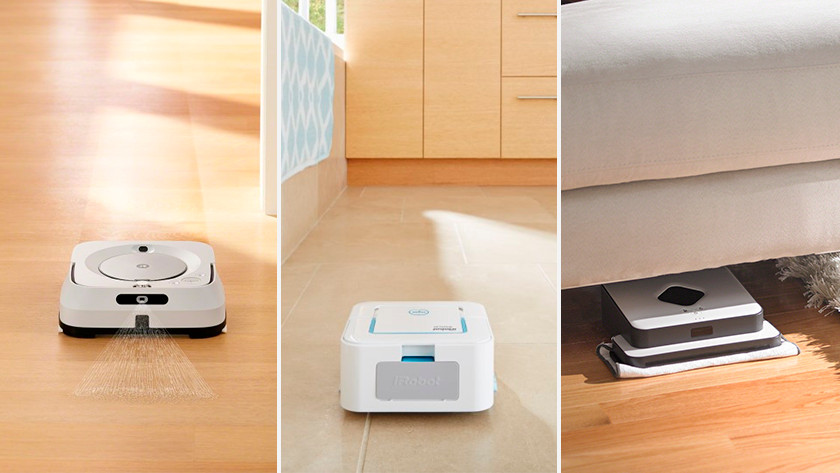 It's in the name. A mopping robot is a robot that mops. If you're looking for a little household helper, a mopping robot offers a solution. Depending on the model, you can use the remote or app to order the mopping robot to start cleaning your floor. You can do this remotely as well. For example, you can turn it on while you're still at the office. This is nice, as you can relax on the couch after a long day in a mopped living room.
What can you expect from a mopping robot?
The cleaning performance of a robot differs per model, but keep in mind it doesn't compare to an old-fashioned mopping job. This is because the robot struggles with cleaning persistent stains. This doesn't mean the mopping robot is useless. On the contrary. Our mopping robots are silent, work systematically, and remove fine dust from the floor. So they're great to have as an addition. The most important specifications that set mopping robot models apart are the navigation method, cleaning route, and compatibility with an app.
How does a mopping robot clean?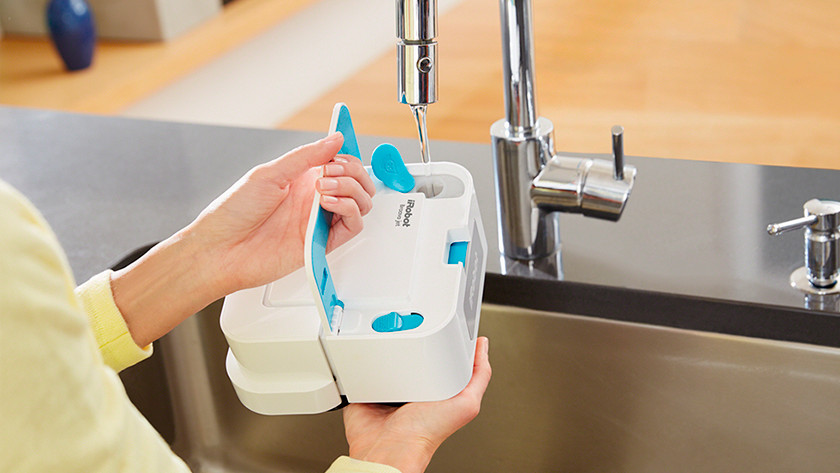 The mopping robot cleans your floor wet or dry by means of included pads. Is there a small layer of dust on the floor, but are you expecting guests tonight? In that case, a dry clean is sufficient. You usually also get a sample cleaning product the manufacturer recommends. If you want the robot to wet the floors, you combine the cleaning agent with the right amount of water in the tank. This ensures the robot cleans persistent stains easier.
Robot vacuums with mopping function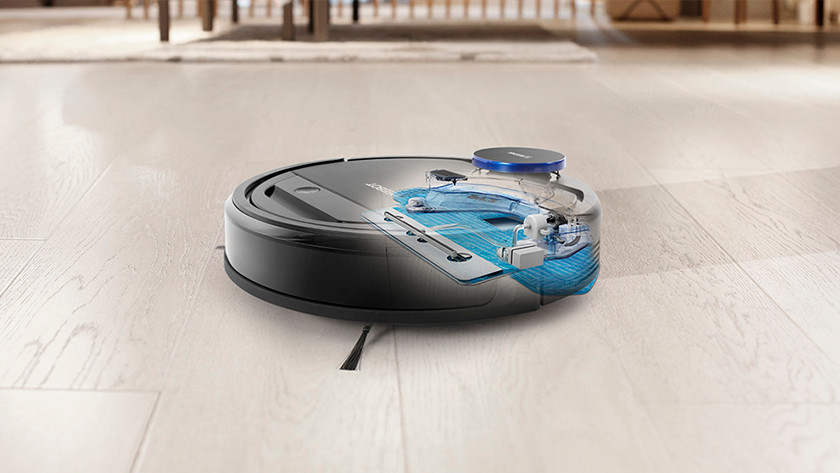 If you want the robot to take over vacuuming as well as mopping, a robot vacuum with mopping function offers a solution. These robot vacuums have a water tank you can fill with a cleaning product and water. The robot vacuum mops the floor right after vacuuming it. Keep in mind that, much like mopping robots, robot vacuums with a mopping function can't serve as a full replacement of your vacuum and/or mop.