What is Samsung AddWash?
Samsung AddWash washing machines have a hatch that allows you to add forgotten laundry. You only have to pause the cycle briefly, so the water doesn't wash away. This saves you time and energy. In this article, you can read how AddWash works.
---
AddWash: fast and energy-efficient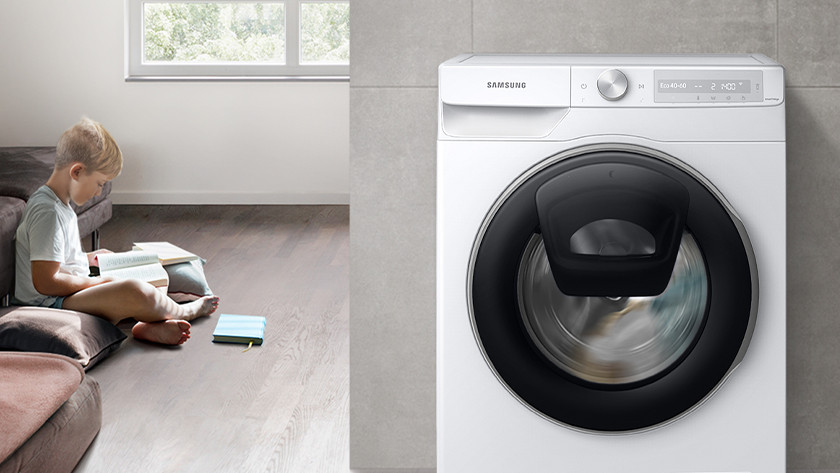 With Samsung Addwash, you can add forgotten pants or a shirt to your washing machine, even when the drum is already spinning. This means you don't have to turn on a separate cycle. The AddWash hatch can be used during the entire washing cycle . Do you have delicate laundry that you only want to rinse? If so, add these at the end of the washing cycle. For extra safety, AddWash only works with a washing program up to 50℃. To protect your children, the hatch doesn't work when the child lock is active.
Open AddWash door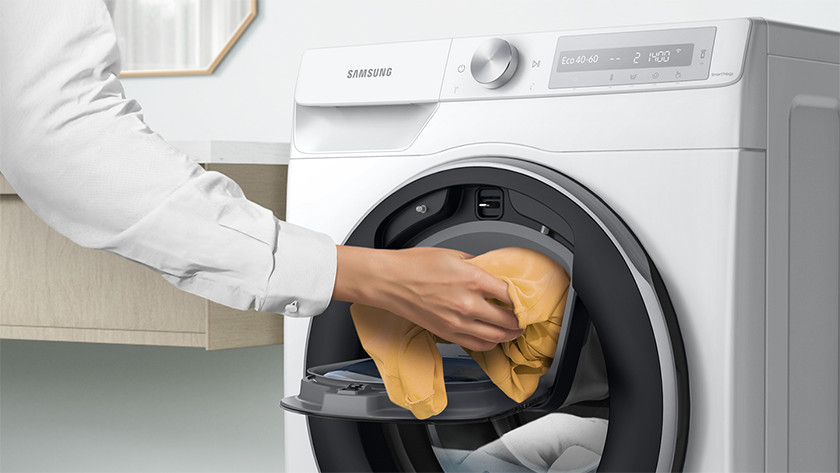 To use AddWash, follow the steps below:
Press the start button to interrupt the washing cycle.
Press the upper part of the AddWash hatch until you hear a click.
Pull the handle to open the hatch.
Open the AddWash hatch and add your forgotten laundry through the opening.
Push the cover closed until you hear a click.
Press the start button again. The washing cycle now continues.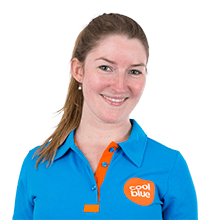 Article by:
Rowan
Washing Machine Expert.