What is Siemens VarioPerfect?
Sometimes you're in a hurry and you want to wash quickly. Other times, you have a little more time and want to wash energy-efficiently. The Siemens VarioPerfect is the right choice for you if you recognize yourself in this. With a Siemens VarioPerfect washing machine, you can choose between fast or energy-efficient washing, thanks to the SpeedPerfect and EcoPerfect options. You can read what these options can do for you here.
---
SpeedPerfect: wash quickly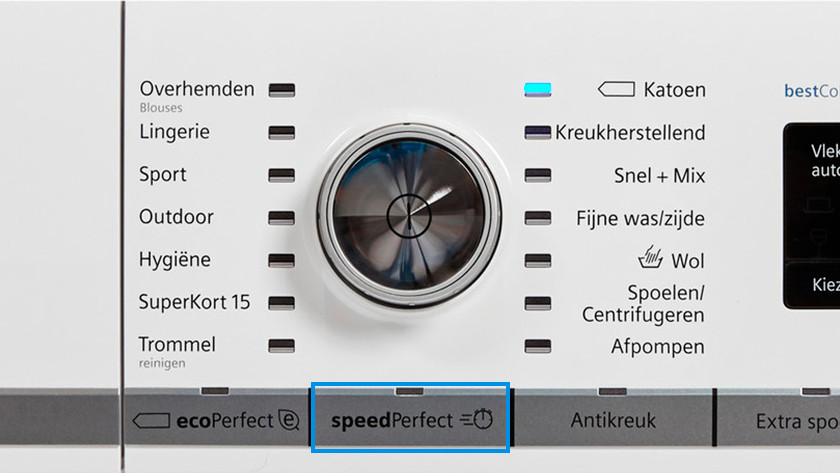 Are you in a hurry and do you want to wash quickly? Use SpeedPerfect for your wash cycle. This shortens the washing time by up to 65%, so your outfit is clean quickly. This is useful when you want to wear your favorite pants or shirt to a party in the evening. SpeedPerfect is also useful when your laundry only smells musty and has a few stains. You only have to refresh it briefly, so you're done faster.
EcoPerfect: energy-efficient washing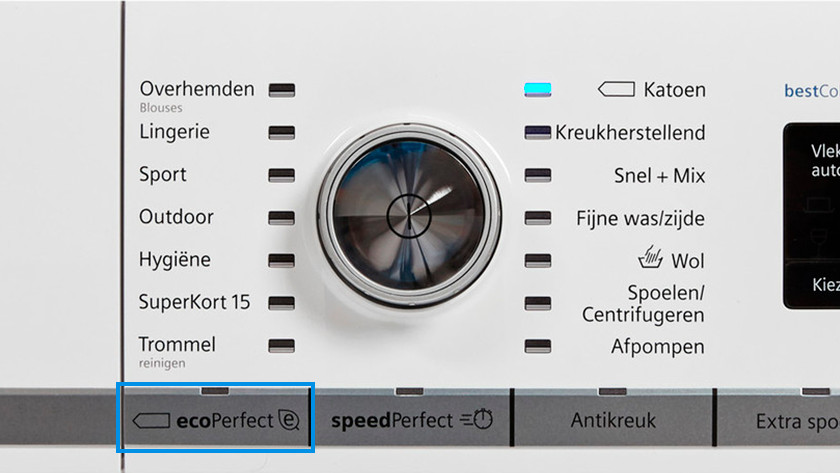 If you have more time, use EcoPerfect. This saves up to 50% of energy, thanks to the lower washing temperature. You wash relatively cold, so it's better for your clothes, your energy bill, and the environment. Keep in mind that the wash cycle with EcoPerfect takes longer.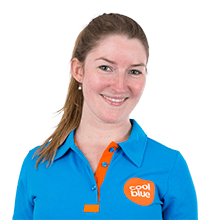 Article by:
Rowan
Washing Machine Expert.