Everything about a Siemens washing machine
You want to buy a Siemens washing machine. When buying a Siemens washing machine, you can choose from technologies like Siemens i-Dos, Siemens sensoFresh, and Siemens Home Connect. Here, you can read about all the available washing machines and which one suits you best.
Siemens i-Dos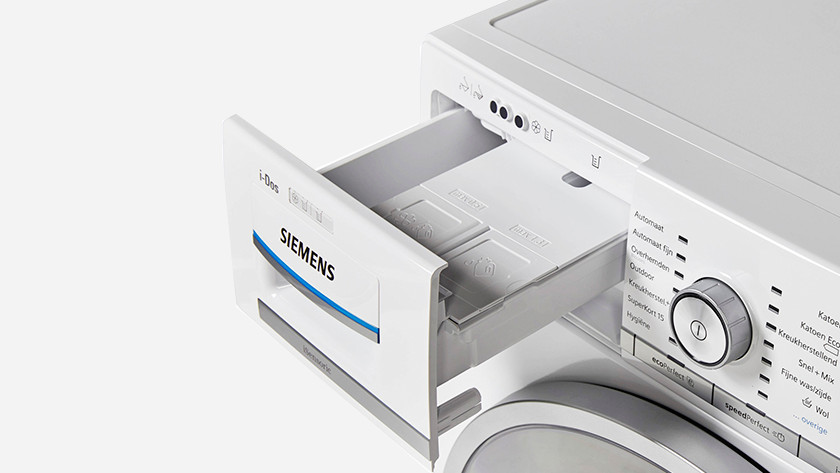 Do you want the washing machine to dose your detergent and keep your clothes looking beautiful for longer? Buy a Siemens i-Dos washing machine. The washing machine automatically adds the correct amount of detergent and fabric softener. This way, you always use exactly enough, which is better for your laundry. Here, you can read here what Siemens i-Dos is and what it does for you.
Siemens sensoFresh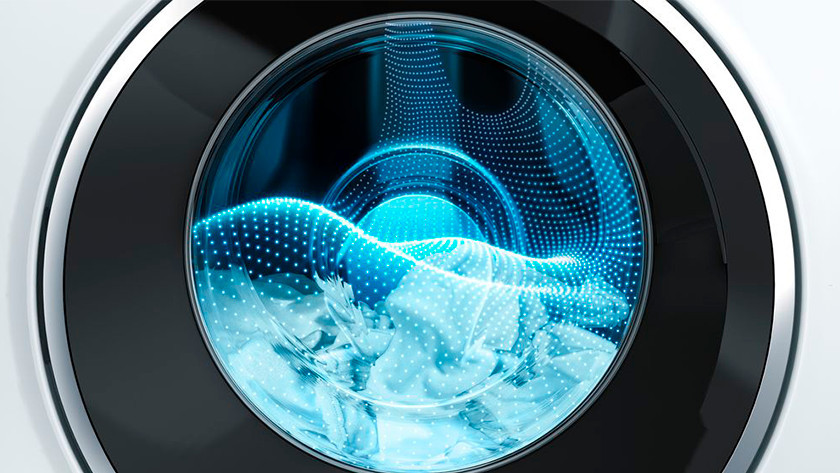 Do you have delicate laundry that you prefer not to wash too often? You would benefit from a Siemens sensoFresh washing machine. With the sensoFresh cycle, you can freshen up your clothes without water and detergent. Siemens sensoFresh spreads mist on the fabric, removing odors and bacteria. On top of that, it's also possible to wash your laundry.
Siemens Home Connect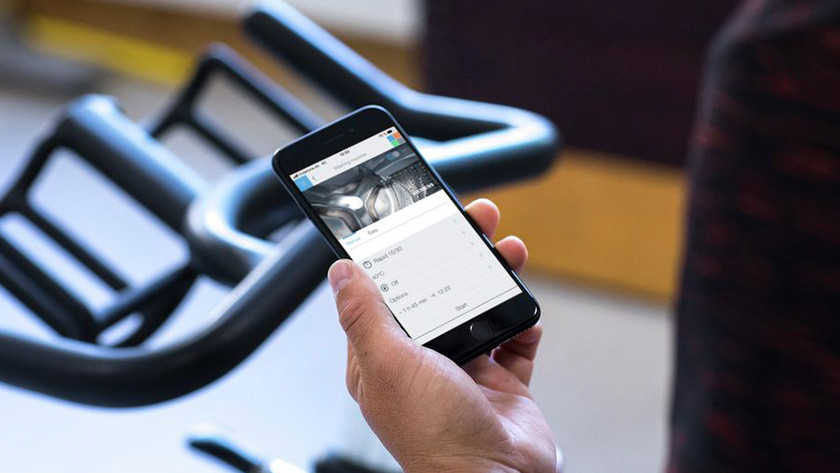 If you want to do your laundry remotely, you need a Siemens Home Connect washing machine. This allows you to switch on the washing machine from work and check if your bedding is clean when you're in the supermarket. Via the Home Connect app, you can choose the right wash cycle based on the fabric and the type of stains. This is useful when you have red wine on your shirt, for example.
Siemens VarioPerfect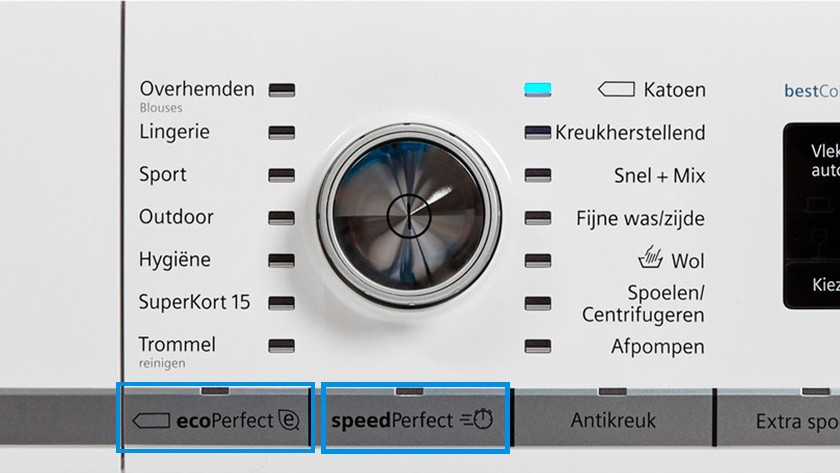 With Siemens VarioPerfect, you can choose between extra energy-efficient or extra fast washing. This saves you up to 50% on energy or shortens the washing time by up to 65%. All Siemens washing machines have these useful options. You can select VarioPerfect with the ecoPerfect and speedPerfect buttons, and use this for a wash cycle. You can choose one of the VarioPerfect buttons for each wash cycle.
Siemens iSensoric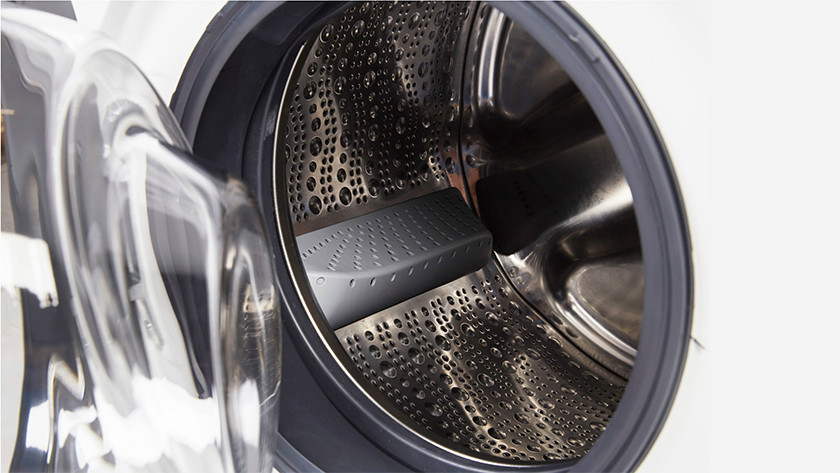 Another technology that all Siemens washing machines have is iSensoric. You save water and energy with this. This is because a sensor weighs the amount of laundry in the drum and determines how dirty it is. Based on this, the washing machine adjusts the water consumption. Less water is needed when you have a small laundry with few stains, for example.