The best Nintendo Switch gaming setup at home
With the Nintendo Switch, you can play both at home and on the go. Here we'll explain what you should consider when choosing the best Nintendo Switch gaming setup for your home.
---
Nintendo Switch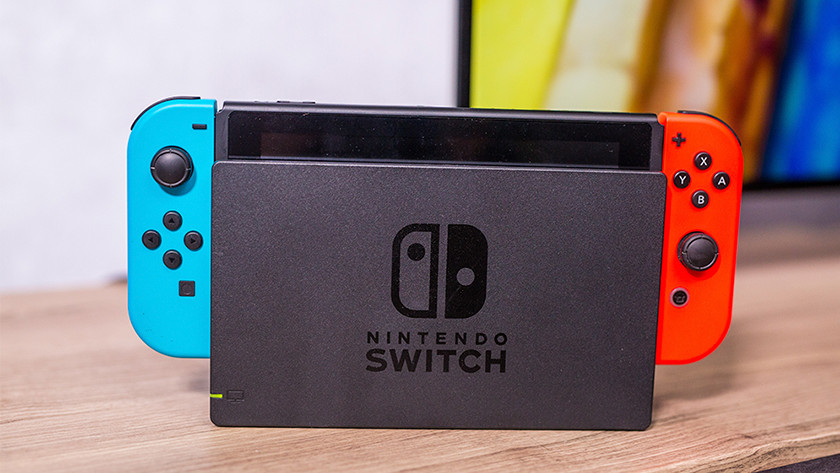 You can use your Nintendo Switch both at home and on the go. Whether you're playing comfortably on the couch at home on your own, or competing with your friends, the Switch can go either way. Put the console in the included docking station and play on your television. Choose a 'regular' Nintendo Switch, because you can't connect a Nintendo Switch Lite to a television.
Games
The Nintendo Switch has a lot of games that you can play on the couch at home. Think of Mario Kart or Super Mario Party. Give a controller to your girlfriend, boyfriend, or brother and enjoy gaming together.
Extra controllers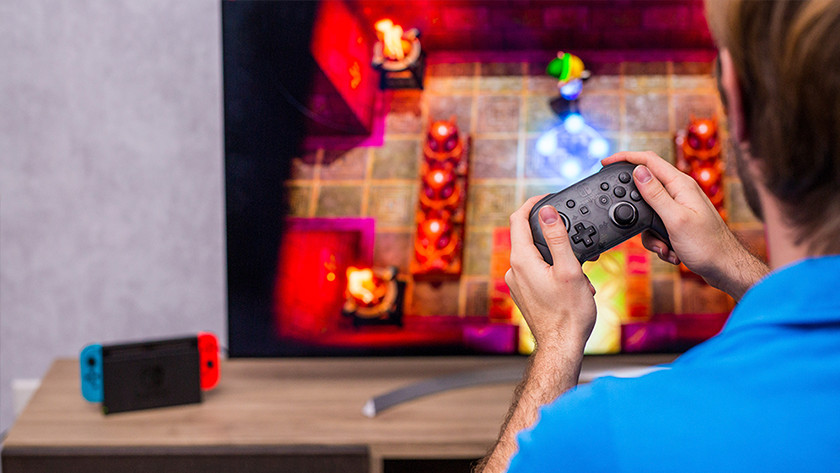 With an extra set of Joy-Cons or a Pro Controller, you can play on your Nintendo Switch with up to 4 players at the same time. It's great if you want to play Mario Kart with your friends at a party. In addition, you can click the Joy-Cons into the holder to turn them into one controller.
Chargers for your controllers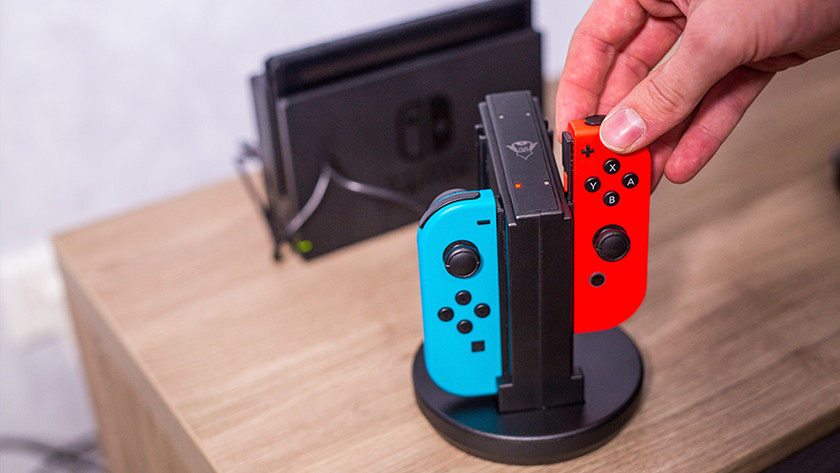 Make sure you're never without power. Just imagine: the moment you almost beat your friends in a game of Mario Party, your Joy-Con stops working. With a good charger, your controllers are always charged and you keep them neatly together.
SD cards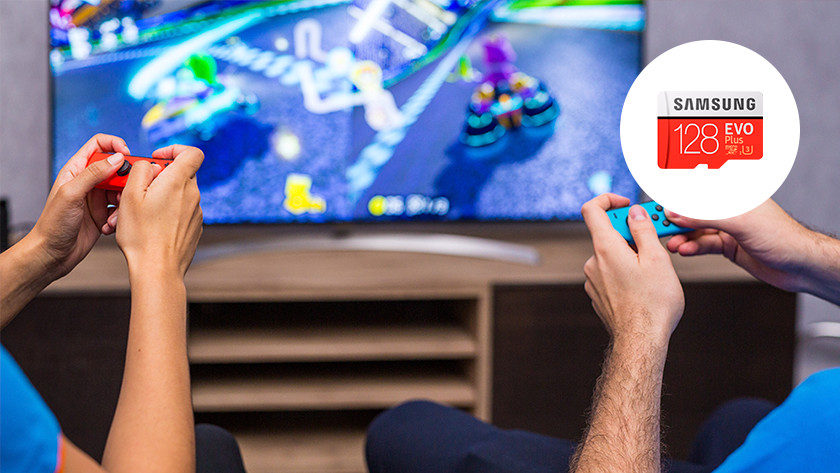 With a storage capacity of 32GB, your Nintendo Switch might fill up quickly. That's why we recommend that you purchase an extra memory card with your console, so that you have enough space for all your games. Even if you mainly buy physical game copies, this is still useful. Many games use storage space for updates and save files. Choose an SD card with at least the following specifications:
micro SD
100MB/s read speed
128GB storage capacity or more
Television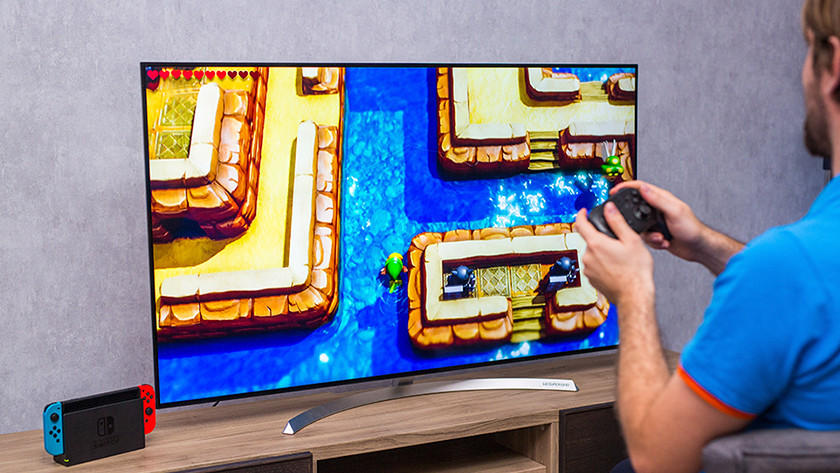 At home, you play the best when you have a good television. That way you won't depend on the small built-in screen. Choose a television with the following features for a good experience:
Up to 50ms response speed
4K resolution
Did this help you?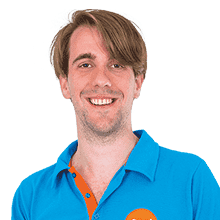 Article by: