The best Nintendo Switch setup for multiplayer
The Nintendo is not only meant to play anytime and anywhere, but also to play together. Whether you're on the couch together or if you compete against each other via the internet, you can read how to create the best multiplayer setup for the Nintendo Switch on this page.
---
The Nintendo Switch
The Nintendo Switch can be used extensively. You have a handheld and console in one. Even when you play together, there are a lot of things you can do. Play a game of Mario Kart together on the couch or take on your competitors online in Super Smash Bros.
Games
The Nintendo Switch has many games that you can play together. You play them comfortably on the couch or against your online competitors. You can also do this together on the go, by disconnecting the controllers. To play online, you need a Nintendo Switch Online subscription.
Controllers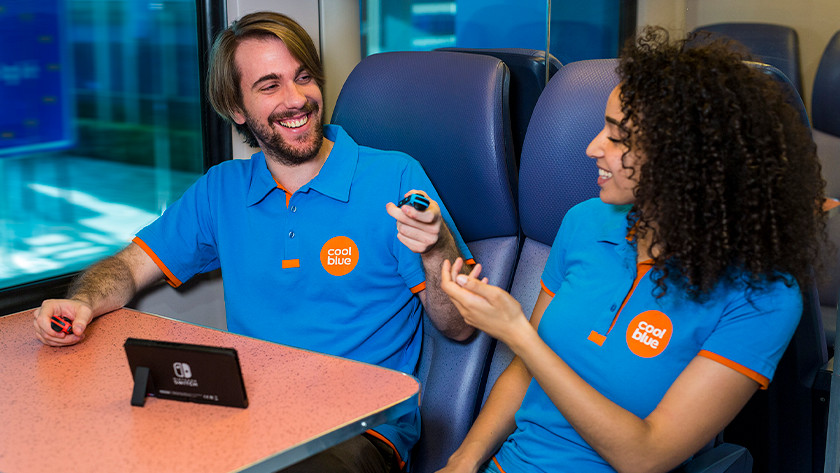 The Nintendo Switch has different types of controllers. You have the little Joy-Cons that are included by default with the console. You also have the larger Pro Controller. Playing on the couch with your friends? The Joy-Cons are enough. Want to smash your competition online in Super Smash Bros? A Pro Controller is recommended.
Gaming Headsets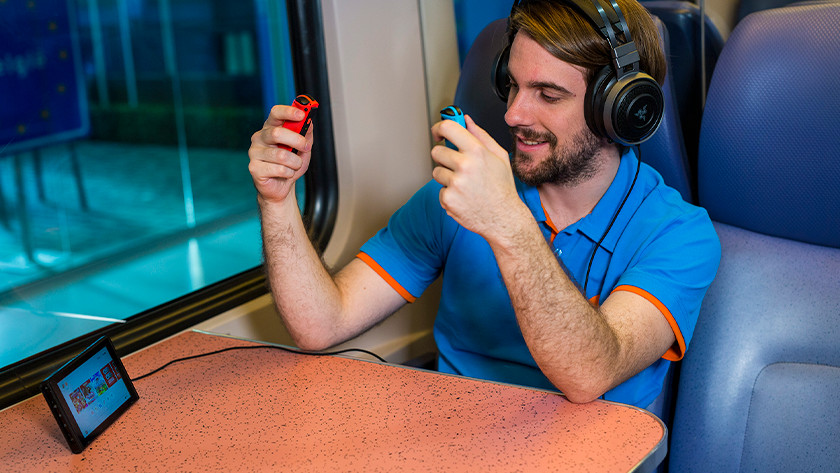 Online gaming is a bit different on the Switch. Not all games have an built-in voice chat, so that makes playing online together quite difficult at times. A good gaming headset with your Switch makes gaming a lot more pleasant. It gives better sound than from the speakers of your console or television. You can also chat with online friends with the built-in microphone. The Switch doesn't support Bluetooth, so choose a wired headset.
SD card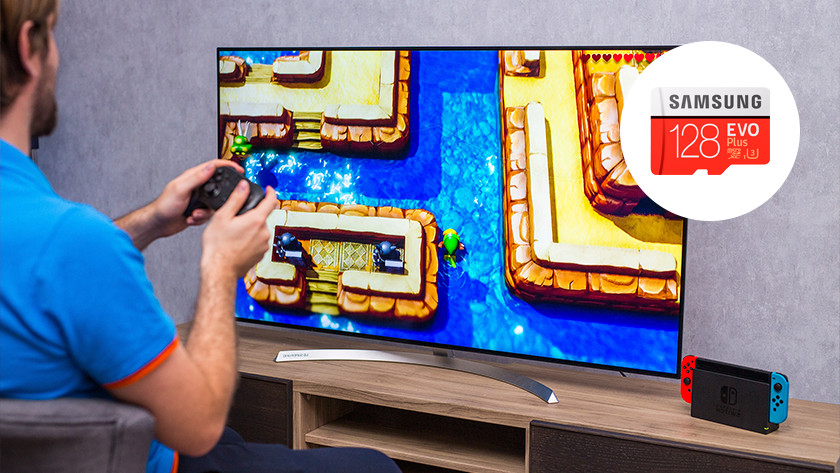 With a storage capacity of 32GB, your Nintendo Switch might be full quickly. That is why we recommend that you purchase an extra memory card with your console, so that you have enough space for all your games. This is useful, even if you mainly buy physical games. Many games use storage space for updates and save files. Choose an SD card with at least the following specifications:
microSD
100Mb/s read speed
128GB storage capacity or more
Television
The smaller screen of the Switch is ideal for a quick game on the go or from your bed. But if there are 8 players running, flying, and rolling across the screen in Super Smash Bros, you'd rather connect the Switch to your TV. In addition, competitive games like Smash Ultimate have become a lot faster, so it's very important that you clearly see the moves of your opponents coming. Choose a television with the following properties:
response time of up to 50ms
4K resolution
Did this help you?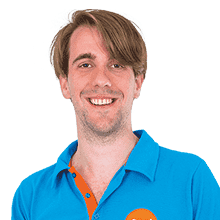 Article by: