The best Nintendo Switch setup on the go
If you want a console that you don't just use at home, but also on the go or on holiday, the Nintendo Switch is of course the right choice. In this article, we'll explain what accessories you need for the best Nintendo Switch gaming setup for on the go.
---
The Nintendo Switch Lite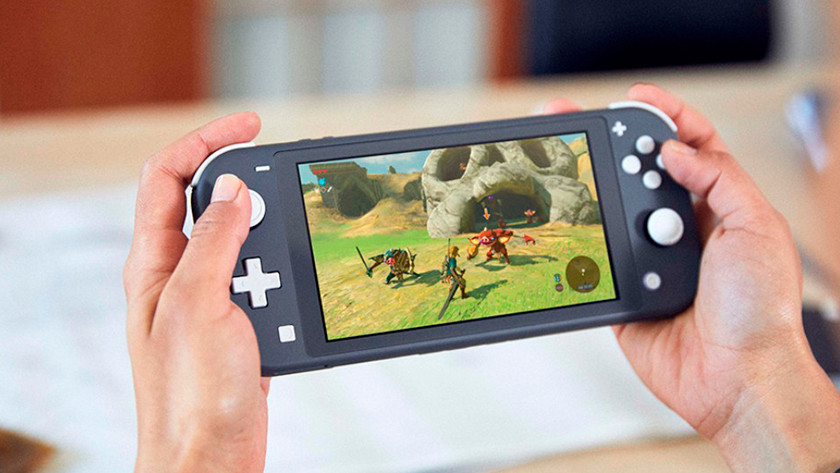 Of course, the console itself is indispensable if you want to start your gaming adventure on the go. With the Nintendo Switch, you can game on your TV or on the screen of the Switch. This makes it the ideal travel buddy for an optimal gaming experience on the go. The Nintendo Switch Lite can't be used on a TV, so it's suitable if you're looking for a console to use exclusively on the go.
Games
If you mainly use your Switch on the go, you want games that are ideal to play in the train, for example. Nintendo offers a lot of games that are exclusively available for the Switch and the Switch Lite. Go on an adventure with Zelda or beat your opponents in Super Smash Bros. There is something for everyone.
Nintendo Switch Case
If you use your Nintendo Switch on the go a lot, a case is a must-have. This way, your Nintendo Switch is protected against bumps and dirt, so you can safely take it with you on your travels.
Power bank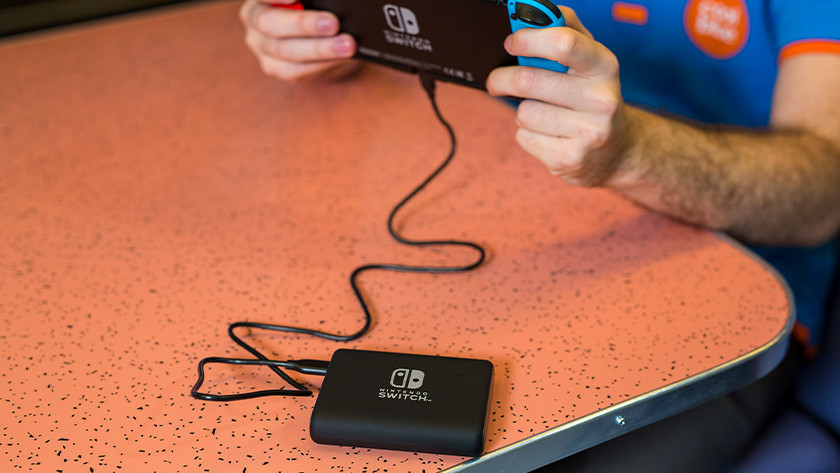 A Nintendo Switch lasts about 3 hour on a single battery charge. This is usually enough for that daily train trip to school or the office, but for longer car rides, you need more power. You can use a power bank to charge the Nintendo Switch via the USB-C connector, so you can play for longer without needing a socket.
Car charger
Sometimes, a power bank isn't enough. For example, when you travel for multiple days and there is no socket around. In that case, a car charger with USB-C connector is a must-have. This allows you to charge your Nintendo Switch without access to the power grid.
SD card for Nintendo Switch
The Nintendo Switch has about 32GB of internal storage capacity. An average game is about 10GB. So when you buy a lot of games digitally, you'll soon need more storage capacity. That is why we recommend getting an SD card for on the go, so you can bring all your games. Choose an SD card with the following properties:
MicroSD
100MB/s read speed
At least 128GB storage capacity
Did this help you?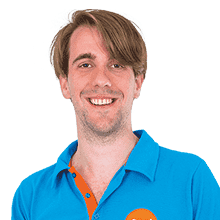 Article by: