Three reasons to choose an electric toothbrush
'Is an electric toothbrush really better?' It's a question we get a lot. Let me tell you once and for all: yes, electric toothbrushes are much better for you. Why? I'll tell you the 3 most important reasons.
---
Reason 1: because you remove far more plaque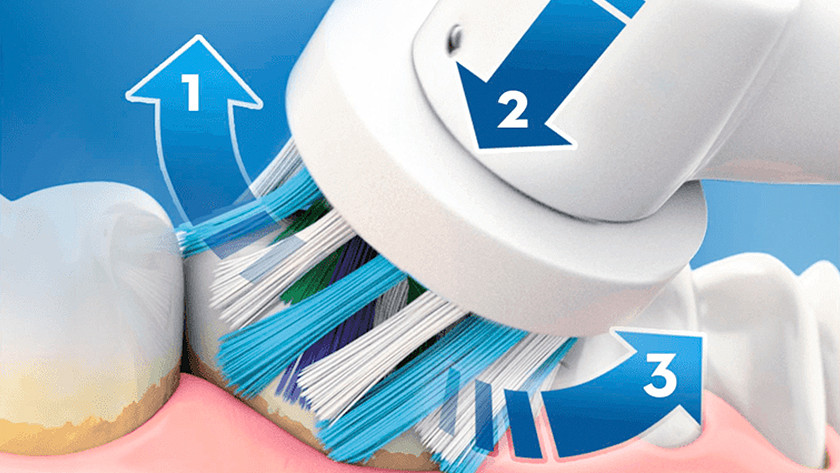 If you brush your teeth with an electric toothbrush, you'll make as many toothbrushes in 1 go as you'd do in a month using a manual toothbrush. Just think of the amount of plaque you'll remove in the same dental clean. The more plaque you remove, the smaller the chance it turns into calculus. That way, you can avoid nasty dental complaints, like cavities or inflamed gums.
Reason 2: because it's healthier for your teeth and gums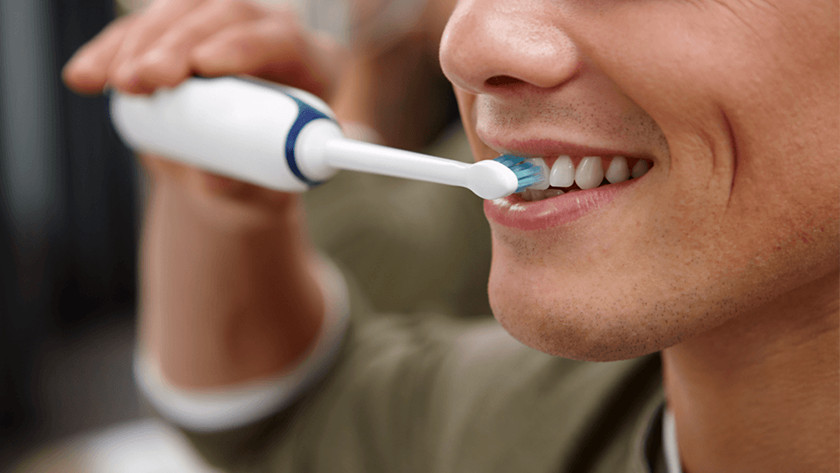 Beware of receding gums
If you brush manually, you'll soon feel the need to brush hard. This is especially bad for your gums. Apart from the fact that it can damage your gums, your gums may react by receding. If your gums recede, your dentine may become exposed. This increases the chance of inflammations that may in turn cause periodontal disease.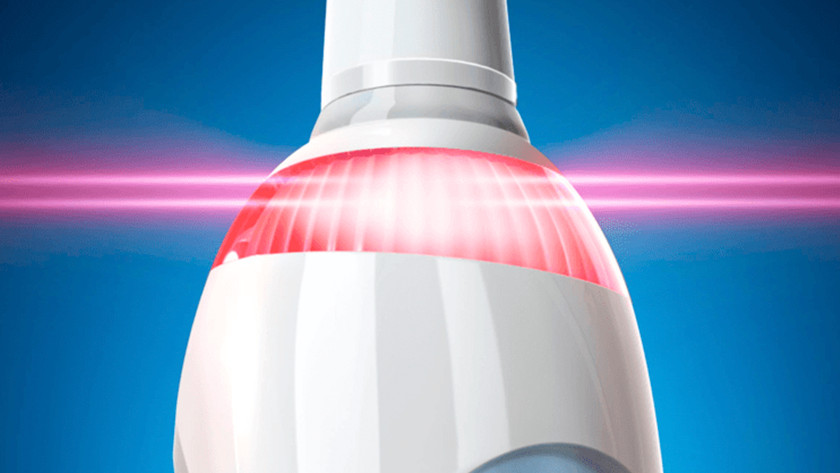 Pressure sensor
The better class of toothbrush feature a pressure sensor. This sensor warns you if you brush too hard. A pressure sensor can be visible or invisible. A visible sensor shows an LED ring, while an invisible pressure sensor will lower the rotational and pulse speed when you brush too hard.
Reason 3: because you will brush long enough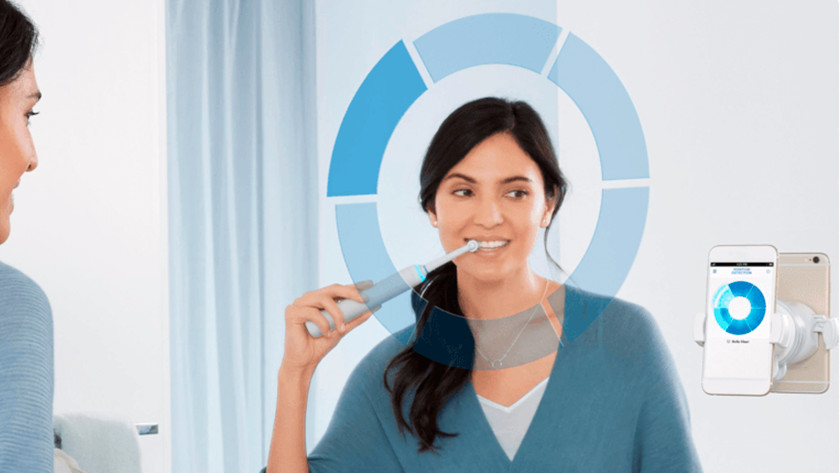 A lot of people who use a manual toothbrush barely fill up the recommended 2 minutes. That's a shame, because if you brush less than 2 minutes, you'll remove far less plaque. Electric toothbrushes feature a timer, which will signal you once you've brushed long enough. On top of that, electric toothbrushes feature an interval timer, which tells you when to brush a different zone in your mouth.