WiFi on the camping
Do you also want wifi at the campsite? In many holiday parks you can also use the internet during your holiday. So you have wifi in the camper or caravan. But the reception is not always to write home about. In this article I explain to you how to improve wifi signal at the campsite. You will also learn how to surf the internet with multiple devices at a campsite without Wi-Fi.
Take your own network with mobile wifi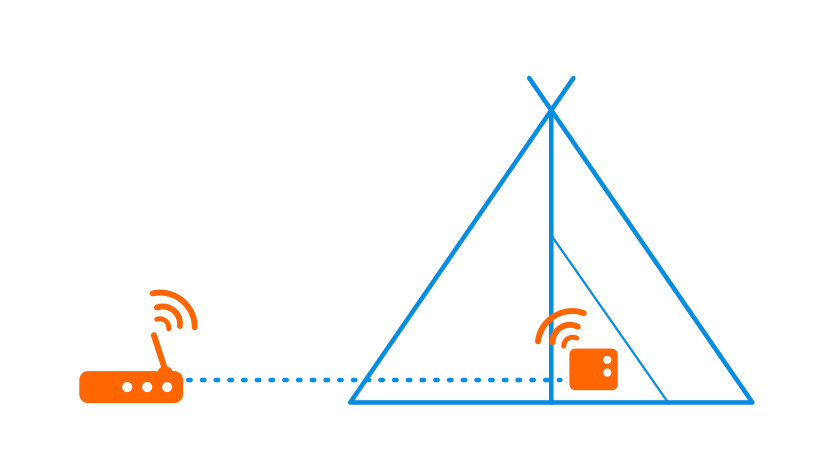 Can you even send an app over the weak WiFi signal of the campsite? Or do you want internet on a campsite without Wi-Fi? Then mobile wifi offers the solution. With a mifi router you can create your own WiFi from a 4G signal. Do you stay abroad for a longer period of time? Use a prepaid data SIM card from a local provider, but be careful not to use too much data. Because a mifi router sets up your own network, you share the network with multiple devices.
A mifi router does not need a plug, they last 10 hours on average on 1 battery charge.
Because you set up your own connection, you have a fast wireless network and connect multiple devices.
To use a mifi router, you need a separate SIM card with a large data bundle that is valid in your holiday destination.
Repeat the camping wifi signal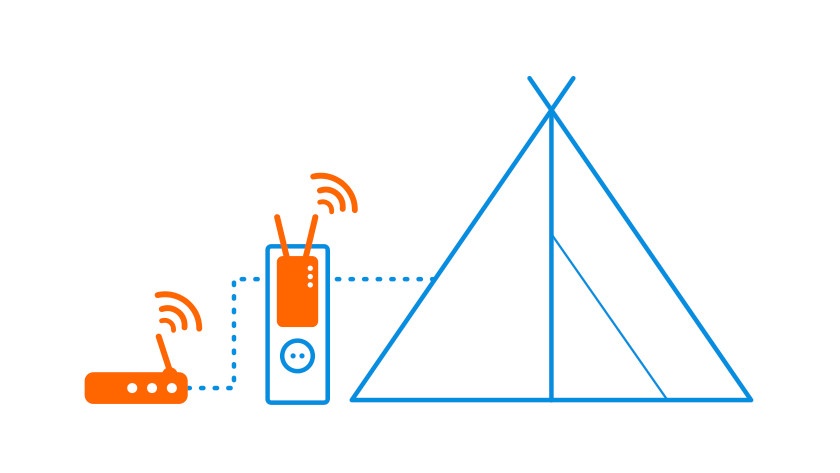 Are you receiving the signal from the wifi hotspot of your campsite, but is it just not strong enough? Then place a wifi repeater. With this WiFi amplifier you repeat the wifi signal, so you can also surf on a rainy day. Set up the repeater so that you set up a private network at the campsite. This way you prevent your neighbor from reading your mail.
A wifi repeater is plugged into the power socket and you can connect easily to the campsite's hotspot.
A repeater works especially well if you want to set up internet in the camper or in the caravan.
An extender works only in a place where the signal from the camping Wi-Fi is still strong enough.
A slow network does not get faster from a wifi repeater.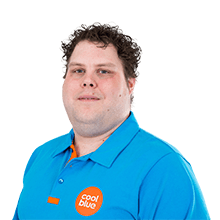 Article by: