Should I choose a WiFi or Bluetooth speaker?
Do you doubt between a wifi or Bluetooth speaker? Then it is important that you know the differences between these speakers. You connect a Wi-Fi speaker via wireless internet to your smartphone, while you connect directly to your device with a Bluetooth speaker. The signal from a wifi speaker is larger, the sound quality is higher and you do not suffer from interruptions. A Bluetooth speaker is not dependent on wifi and almost always has a battery. This makes it easy to use in a park or on the beach.
Bluetooth or wifi speaker?
Bluetooth speaker
Do you want to take the speaker to the beach, park, a party or on vacation? Then a Bluetooth speaker is the speaker for you. A Bluetooth speaker has a built-in battery. These speakers are available in different sizes, suitable for every use situation. There are mini speakers that easily fit into your jacket pocket, medium sized speakers that you carry in your bag and large Bluetooth speakers with a handle for parties. Some speakers are waterproof, so you can safely use them on the waterfront.
WiFi speakers
Do you want to use the speaker at home and possibly install a multiroom system? Then a wifi speaker is suitable for you. A WiFi speaker connects wirelessly via your home network with your smartphone or tablet. This allows you to easily exit the room with your smartphone without stopping the music. You simply connect multiple speakers in different rooms to each other via WiFi and an app on your smartphone. This way you can easily create a multiroom sound setup in your home.
Did this help you?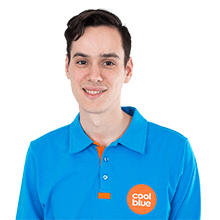 Article by: