5 apps that let you edit photos on your iPhone or iPad
Want to edit a photo? With all the possibilities on the iPhone and iPad, you no longer need a laptop for this. You can replace your digital camera with your portable iPhone and edit your photo on the same device or on your iPad. There are so many photo editing apps out there that it can be hard to choose one. I'll walk you through a couple of apps.
---
1. Apple Photo app: for basic editing
Want to do some basic editing like crop a photo or add effects? You don't have to install an app. You can do some basic editing with the standard Photo app on the iPhone and iPad. Open a photo and tap the 'Edit' button. You'll find a number of options, like cropping a photo or adding a filter. You can also play around by using the sliders for light, color, and black and white effects. Want to quickly enhance a photo? Tap the magic wand at the top right of your screen.
2. Snapseed: simple interface with many options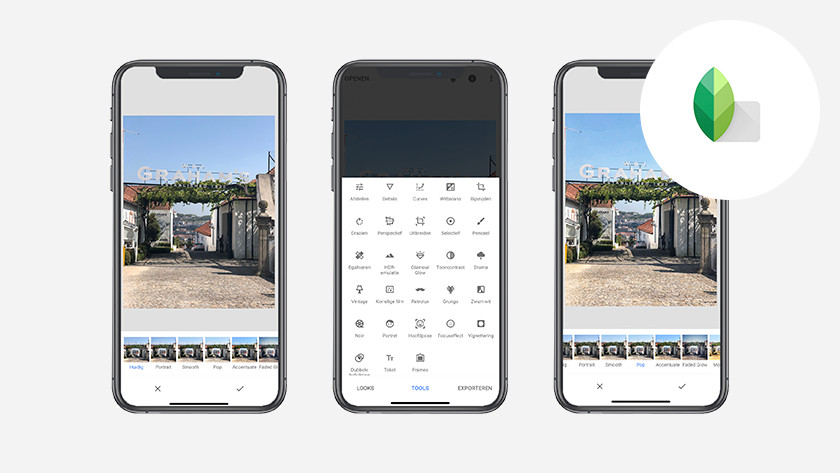 Do you want a little more options, but you're not skilled with apps like Photoshop? Snapseed has a simple interface that anyone can easily use. In addition, the app offers numerous options. You can choose from filters to quickly edit or adjust a photo manually. The iPad reads Tiff and Raw files that you've made with the digital camera, so you can edit them on the iPad. In addition to standard options like crop and rotate, you'll find additional functions like Tilt Shift, grunge effect, and shift focus.
3. Adobe Photoshop Fix: retouch your photo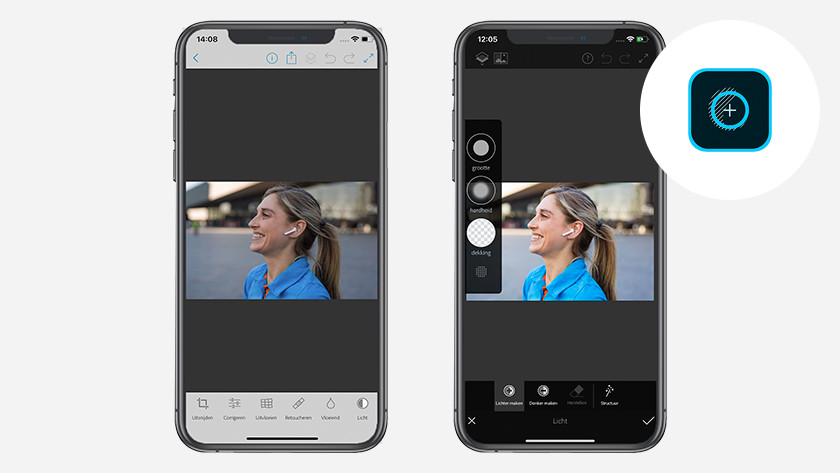 As a beginner, you need a crash course for the desktop version of Photoshop. This doesn't apply to Adobe Photoshop Fix on the iPhone and iPad. With this free app, you can crop a photo, highlight certain colors, and remove specific parts. The app has an organized layout, so you can edit your photo in an instant. The Fix app focuses on retouching your image. For example, making a photo lighter or adding a color effect. This app works well with the Apple Pencil on your iPad.
4. Darkroom: edit like a pro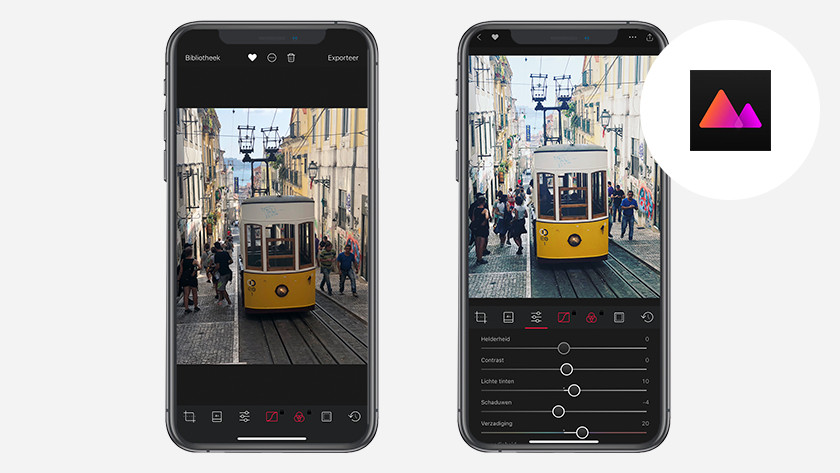 Do you want more than the standard options to edit a photo? Darkroom might be a good option for you. You can choose filters, but you can also adjust the filters yourself by playing with the curves. You can create your own presets (homemade filters), which is very useful. That comes in handy when you like a certain setting and you want to apply it to every photo. In addition, Darkroom offers special functions for portrait photos with depth. This way, you adjust the saturation of the background while you apply another edit to your object/person in the foreground.
5. Adobe Lightroom: the app for photographers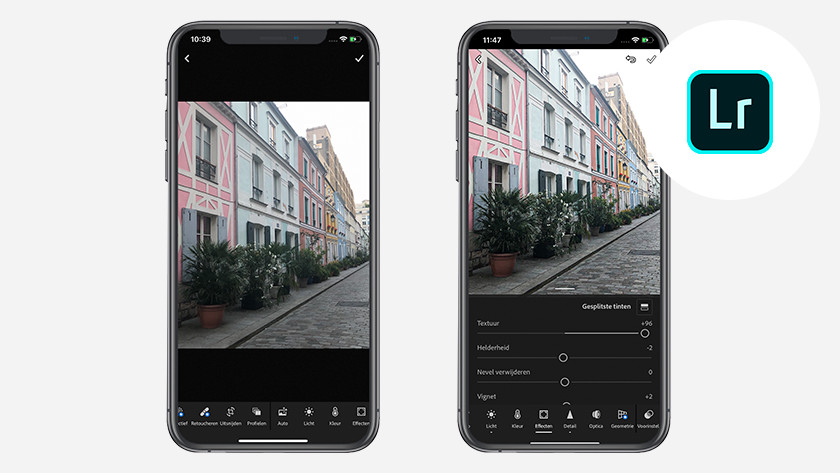 As a photographer, you probably have Lightroom on your Mac. Adobe Lightroom is also available for the iPhone and iPad. To edit a photo in Lightroom, you have to be more experienced. The app doesn't have many presets. Adding a filter with 1 button, like with other editing apps, doesn't work here. Do you want to create a specific effect? You have to adjust the sliders yourself. Is your photo ready? Lightroom creates its own photo library. It works together with Creative Cloud, but is separate from your iCloud photo library.
Did this help you?