Airfryer vs oven
At first glance, you will think that an airfryer is a smaller version of a fan oven. Although they both use hot air, an aifryer gives a different cooking result than a fan oven. You also use them for other types of dishes. In this article, we'll explain the differences.
---
Compare an airfryer to a fan oven
| | Airfryer | Fan oven |
| --- | --- | --- |
| Preheating | 0-2 minutes | 5-10 minutes |
| Result | Crispy and crunchy | Can get a bit limp |
| Dish size | Smaller dishes | Larger dishes |
| Fat drainage system | Yes | No |
| Freestanding or built-in | Freestanding only | Freestanding or built-in |
Preheating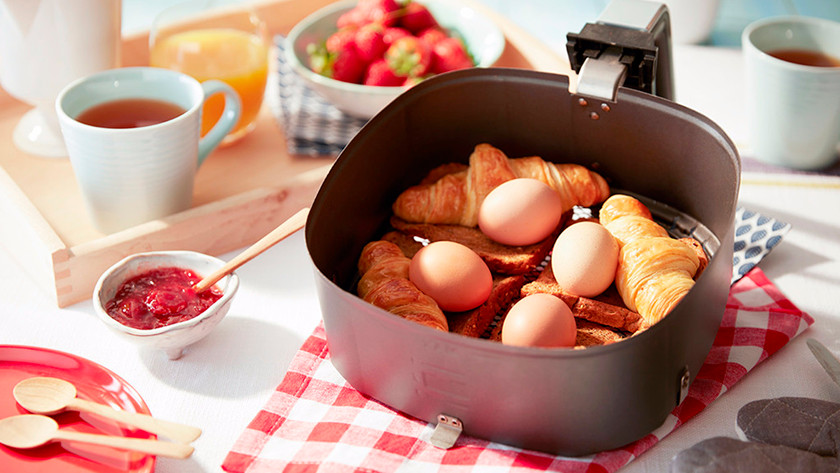 Airfryer - short preheating
It takes an airfryer just 2 minutes to reach a temperature of 180 degrees. This allows you to quickly bake some bread or cook a piece of meat or fish. As a result, you can also easily use the airfryer during the week when you don't have much time.
Fan oven - long preheating
Preheating takes about 5 to 10 minutes in a fan oven. This means that you can't prepare a chicken leg or other snack that quickly. You will have to take some extra time into account when preparing ingredients in a fan oven.
Baking result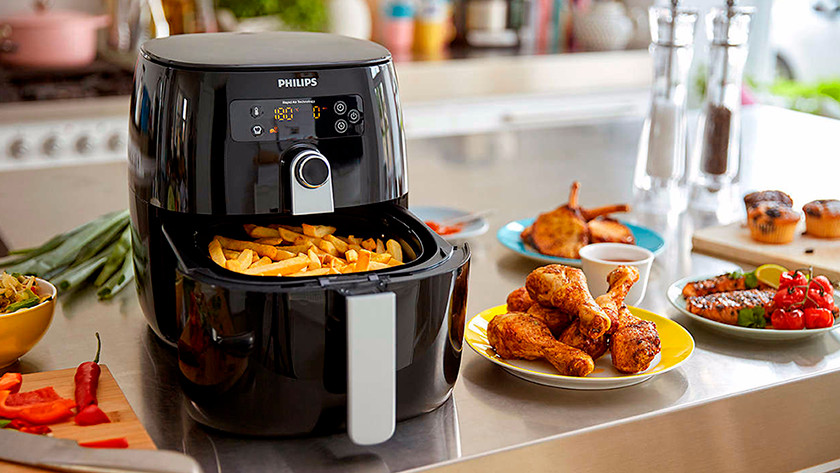 Airfryer - Crispy fries and snacks
An airfryer is designed so that ingredients become crispy while being cooked. This is because fat and juices released released during cooking are drained to the bottom of the airfryer. This not only results in healthier snacks, but it also prevents soggy fries. That is why the airfryer is more suitable if you like crispy fries and snacks.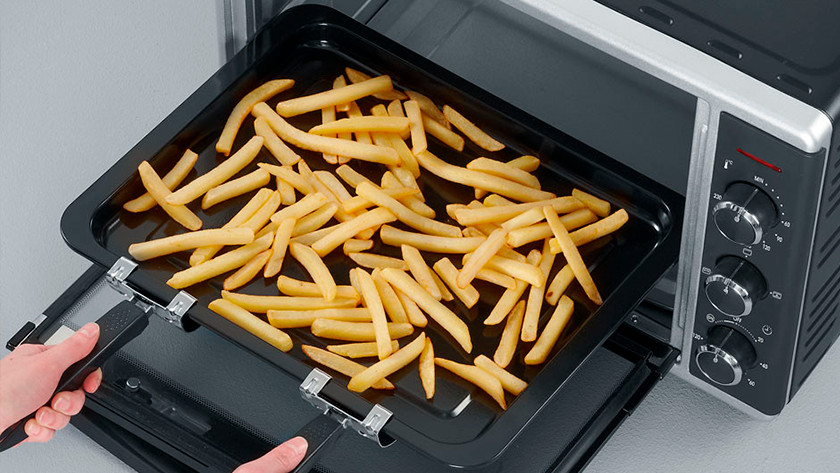 Fan oven - Soggy fries and snacks
In a fan oven, you cook ingredients with a stream of hot air, just like with the airfryer. A fan oven doesn't have a drainage system for fats and juices, though. Some of the moisture doesn't get the chance to evaporate and will soak into the dish. This makes fries and snacks more soggy and softer in structure.
Size and capacity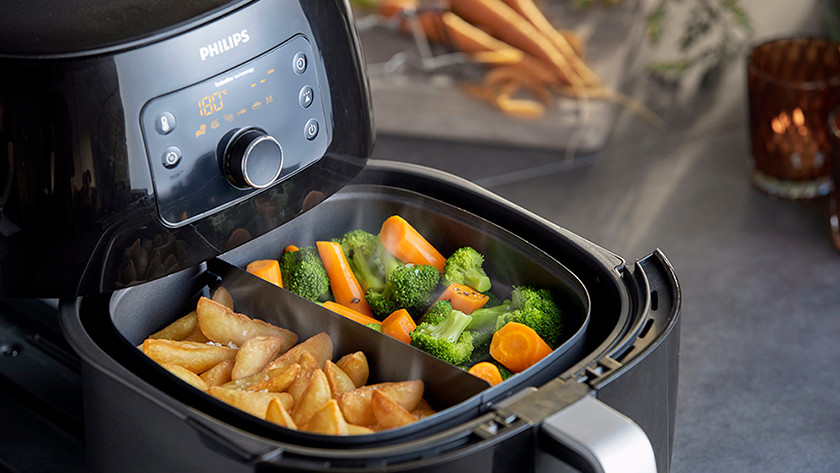 Airfryer - Small capacity
Airfryers are available in different sizes. There are XXL versions, but these never have the same capacity as a fan oven. This means there is less space in the airfryer for a casserole dish, for example. You also won't be able to bake a large apple pie for your birthday, or prepare a lot of snacks in one go.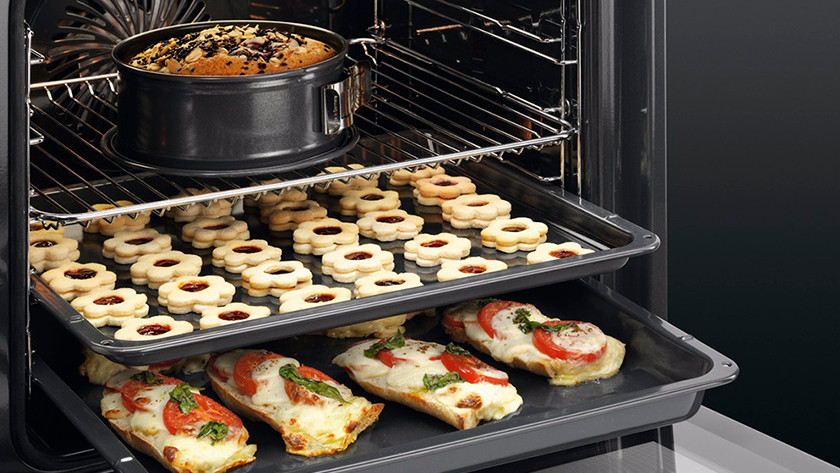 Fan oven - Large capacity
A fan oven is especially suitable for baking large quantities or long products. Consider baking a large baguette or cooking a dish in a large baking dish. You can also easily bake multiple breads. This is useful when you have a large household, or when you have guests coming over.
Conclusion
You can easily use an airfryer in addition to your fan oven. If you have one, it doesn't mean you'll have no use for the other. In an airfryer, you can quickly prepare snacks or chicken drumsticks until they're cooked and crispy. This is thanks to the short warm-up time and the smart fat drainage system. Do you prepare your snacks in a fan oven? This takes more time and you also have a chance of limp fries. You use a fan oven for larger dishes, like casserole dishes, or when you want to bake a large apple pie.
Did this help you?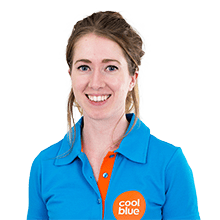 Article by: