Apple iPad Pro vs MacBook
"For many people, the Apple iPad Pro is a replacement for their Apple notebook or desktop." Those aren't my words; Apple's CEO Tim Cook said it. Apple iPad Pro is undoubtedly the best iPad Apple has ever created: super fast and powerful. Still, can an iPad really replace my MacBook? I'm going to find out.
---
Browsing
Browsing on iPad Pro
When I browse, I tend to have many open tabs. On the iPad, I can easily switch from one tab to the other. When I check my finances online and need a calculator, I don't want to exit the Safari app to open the Calculator app. Now, I don't have to any more thanks to the split-screen function. I see Safari on the left and my calculator on the right. If the iPad Pro didn't have this, it would be nowhere near as productive as my MacBook.
Browsing on MacBook
Of course I can open 2 or 3 apps next to each other on the iPad Pro, but it doesn't work as smoothly as on a MacBook. On that, I can have 5 different Word documents open simultaneously, for instance. Not that I necessarily do that regularly, but at least I have the option. It's a luxury, but not a necessity per se.
Text processing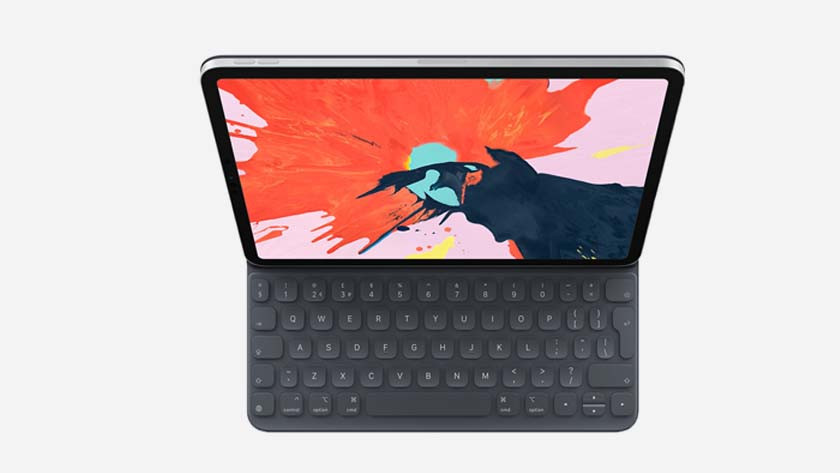 Text processing on iPad Pro
When I type long texts, I prefer a keyboard. Luckily, the iPad Pro lets me connect a Bluetooth keyboard. That way, I turn the iPad into a notebook. What I do miss is a mouse. I can also use my fingers to correct the text though. In addition, the iPad Pro has supports the Apple Pencil. In practice though, I don't often use this stylus and it doesn't replace all the functions a mouse performs. Simulating a right click by pressing longer, takes just as long as using my finger to press the screen.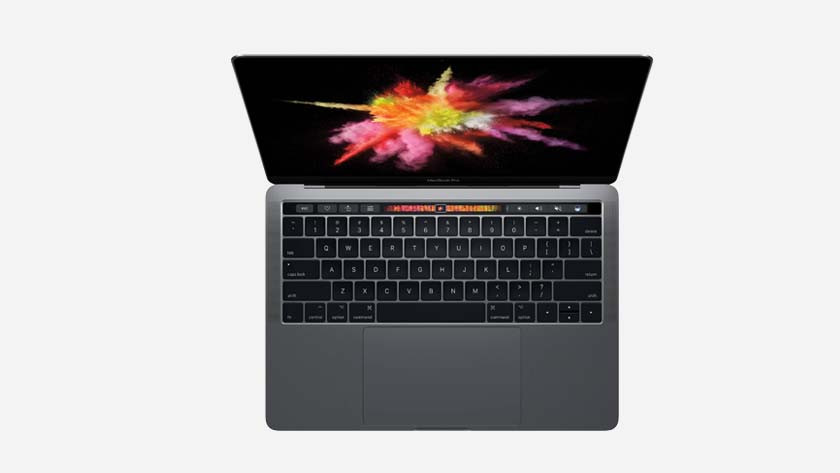 Text processing on MacBook
I can transform the iPad Pro into a notebook by adding a keyboard, but a MacBook is a MacBook. It doesn't have a touchscreen display. Sometimes, that would've been nice, since I'm so used to touchscreen controls on my iPhone. On the other hand, I prefer doing my text processing on my MacBook over the iPad. I type on a full-fledged keyboard with backlight. I can make corrections in the text using the trackpad, but I prefer to use a mouse. That allows me to quickly cut and paste passages and change things like font size and boldness. I sort of miss this efficient way of working on the iPad.
Watching series
Watching series on iPad Pro
Apple iPad Pro has 4 dynamic speakers. That means I always have sound, regardless of how I hold the iPad. Even when I rotate the iPad, I barely hear a difference. The Apple iPad knows its position exactly, and uses that to adjust how sound is distributed. In addition, the iPad Pro has a Retina display with True Tone that gives you a razor-sharp image with lifelike colors. The iPad gets really close to my traditional TV screen.
Watching series on MacBook
Whereas the iPad Pro has 4 speakers, most MacBook models have 2 speakers. Only the newest MacBook Pro wins in this respect it compared to the iPad. All MacBook models have a Retina display, with MacBook Pro as winner with the best screen. Still, this screen is almost comparable to the iPad Pro. In addition, when watching series, I prefer the iPad because it's comfortable to hold in your hand and doesn't have a distracting keyboard.
Editing photos and videos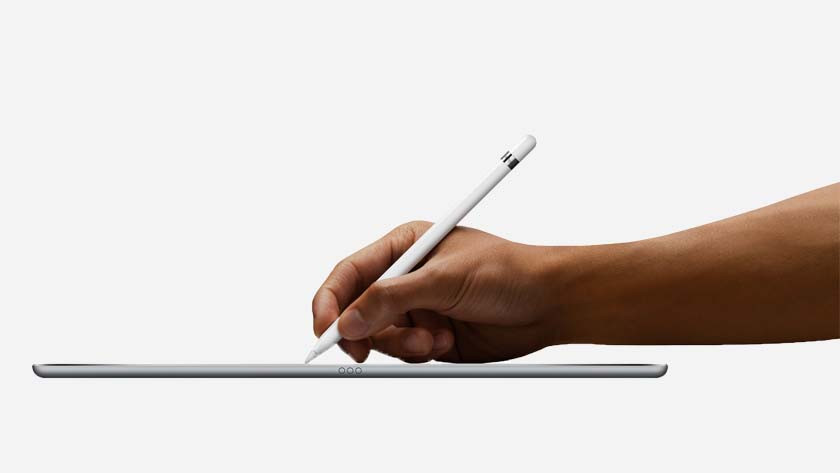 Editing photos and videos on the iPad Pro
When it comes to taking photos and recording videos, the iPad beats the MacBook hands down. The MacBook just has a selfie camera; the iPad has a front and a back camera. Although you probably won't actually use that back camera on the iPad all that often. I tend to get out my iPhone for that. If I want to edit photos, I can do that on the iPad too. I choose a filter and fiddle with some settings. Combined with the Apple Pencil, I can edit really detailed photos.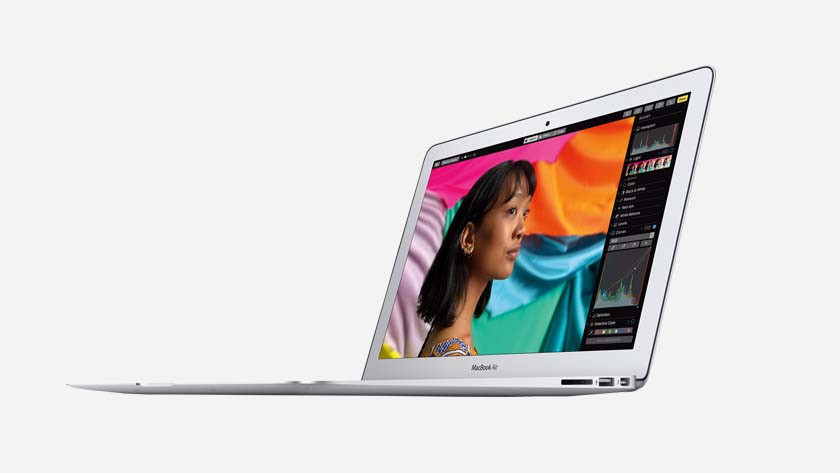 Editing photos and videos on a MacBook
The MacBook only has a selfie camera, but how many people would use a rear camera on a MacBook? It's not exactly the perfect device for taking photos. Editing them, on the other hand, that the MacBook is definitely suitable for. Especially once I install programs like Photoshop. The options for photo editing are endless and much better than the options I have on the iPad.
Use on the go
iPad Pro
The Apple iPad Pro has integrated 4G connectivity with WiFi. A mobile service like 4G means I never have to worry about my cloud services not being available. Especially on the go, for instance on a train, I tend to use them quite frequently.
MacBook
MacBook doesn't offer integrated cellular internet. I can of course use my iPhone as a hotspot to connect my MacBook to the internet, but that quickly drains my iPhone's battery. I do often use the MacBoo at home where I have WiFi, but on the road, for instance in the train, it's sometimes difficult to get a stable WiFi connection. Nor do all the coffee places I visit offer decent WiFi.
Conclusion
Let's get back to the question: "Can the iPad Pro replace my Macbook?" No, I think not. Although the iPad Pro does come close in certain ways, such as when multitasking, thanks to its split-screen function. In some regards, the iPad even beats the MacBook in my opinion. Thanks to the 4 speakers and the comfortable way you can hold it, I prefer the iPad for watching series. The iPad also wins it on the go, since I always have 4G. Why is the MacBook the winner then, you ask? It's better for text processing tasks like typing large amounts of texts and stuff like copying and pasting. It's more convenient on the MacBook, which also lets me hook up a mouse. For photo editing as well, the MacBook offers a lot more options than the iPad. Carefully consider what you want to use your iPad or MacBook for, and make your choice accordingly.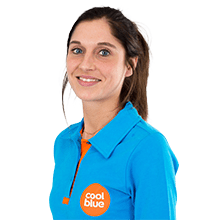 Article by: