5 reasons to choose Apple MacBook
Looking for a new laptop but unsure about transferring from Windows to Apple? Or are you curious why MacBooks are so popular, despite their hefty price tag? These are 5 of the main reasons to choose an Apple MacBook.
---
MacBook is user-friendly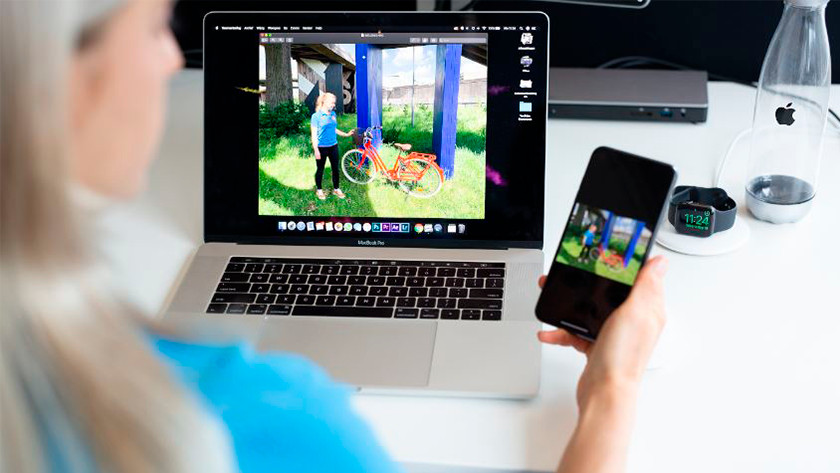 Apple is widely known for their user-friendly products. Since macOS is intuitive, you can easily find all options and programs. Especially if you're used to Apple's ecosystem because you already have an iPhone or an iPad. All Apple products work really well together. You can start typing an email on your iPhone and finish it on your MacBook, for example. And how about using an iPad as a second screen for your MacBook? The possibilities are endless.
MacBook is reliable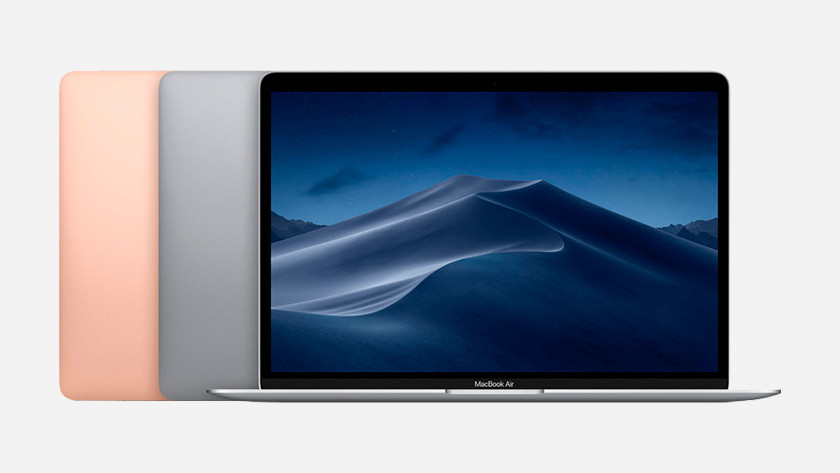 The MacBook operating system is called macOS and is built for Apple computers. Software and hardware work closely together, so the MacBook is very stable. You don't have to worry about viruses either, because there simply aren't as many viruses around for macOS. But your MacBook also has more integrated security features. Apple regularly updates macOS so the system remains safe and reliable. This way, you can get started without having to worry.
MacBook is durable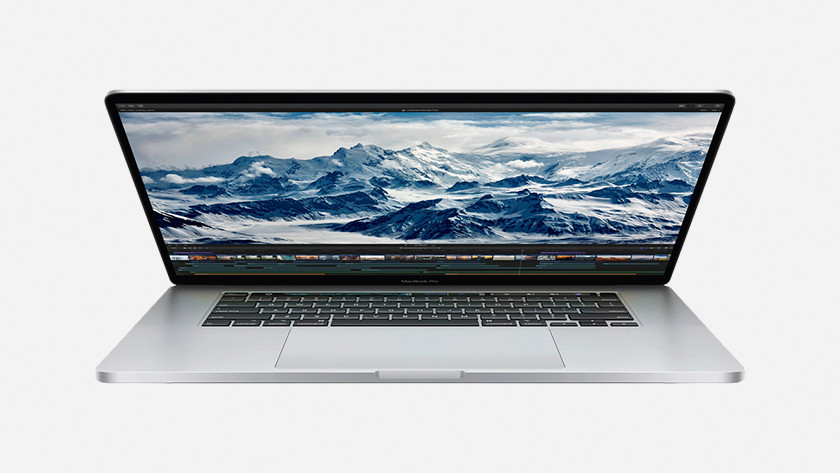 A laptop is quite an investment. That is why you want yours to last as long as possible. The MacBook is made entirely of aluminum. This is a durable material, which stays beautiful for a long time. It's not surprising that the MacBook always scores well when it comes to durability. On top of that, it also has a high trade-in value. Want to switch to a newer model after a few years? You can easily get a few hundred euros for your old MacBook.
MacBook has a good battery
In addition to durability, you can also test a computer's average battery life. A MacBook always scores high in this department as well. It can easily last a whole working day without recharging. That means you don't have to worry if you forgot to bring your charger. The average battery life is 12 hours, but it depends on how extensively you use your MacBook.
A MacBook look great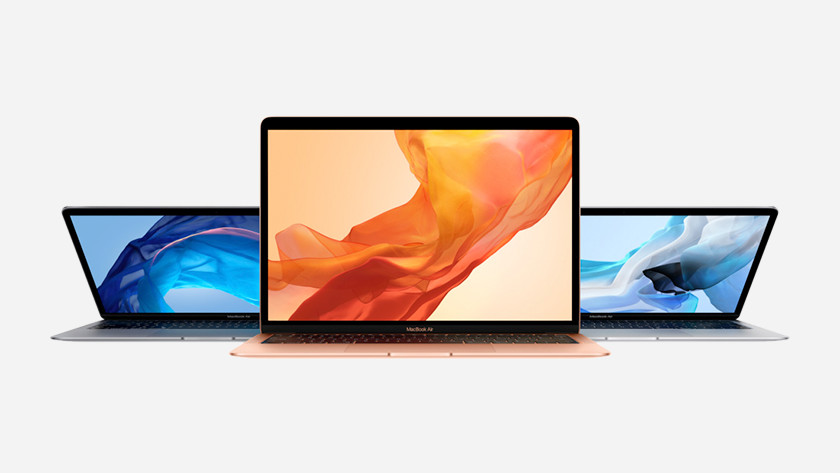 The design is also not to be overlooked. Let's be fair, looks do matter. The minimalist design and the clean lines with rounded corners show that Apple likes to keep it simple. And it works. The MacBook feels sturdy and reliable despite the thin design. Another advantage is the light weight. This means I can easily take it with me without having to carry a heavy bag.
MacBook or Windows laptop?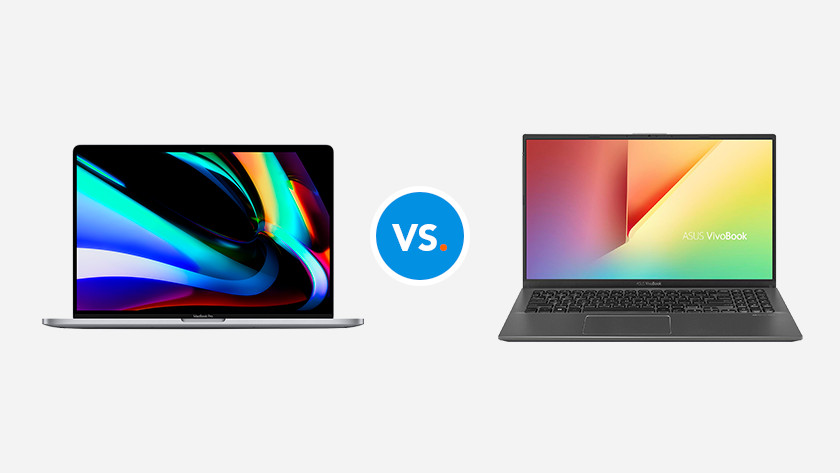 Are you still undecided between a MacBook and a Windows laptop? The MacBook as well as Windows laptops have fans and haters. This makes it more difficult to make a choice. Because who should you believe? It mostly depends on your personal preferences and what you want to use the laptop for. If you're already used to Apple's ecosystem, the MacBook is a good option. Do you mainly want to use the laptop for gaming? A Windows laptop is probably more suitable for you.
When is it better not to buy an Apple MacBook?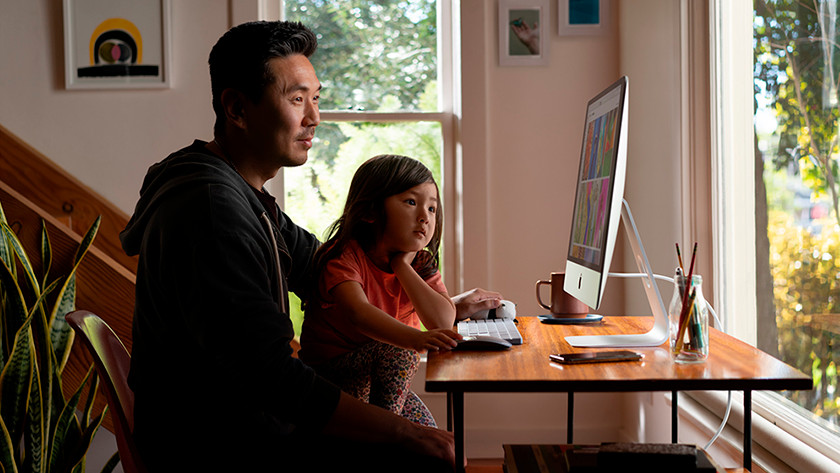 The MacBook isn't as suitable for hardcore gamers. It's also less suitable if you want to have full control. Windows is simply easier to adjust to your liking. Do you want to enjoy the user-friendliness of Apple, but do you have a fixed work space? Your safest bet is probably a Mac desktop. This computer gives you all the benefits of macOS and won't look out of place on your desk either. The iMac is a good all-in-one solution for your living room, for example.