macOS Mojave: first impression
Mojave is the latest version of macOS. This new version of macOS is pronounced as Mohave, named after the desert in California. It's not surprising that the new desktop wallpaper shows a desert. While it's interesting to know where the name Mojave comes from, it's even more important to know what's new. We'll tell you everything. Spoiler alert: there's lots to tell!
---
Dynamic desktop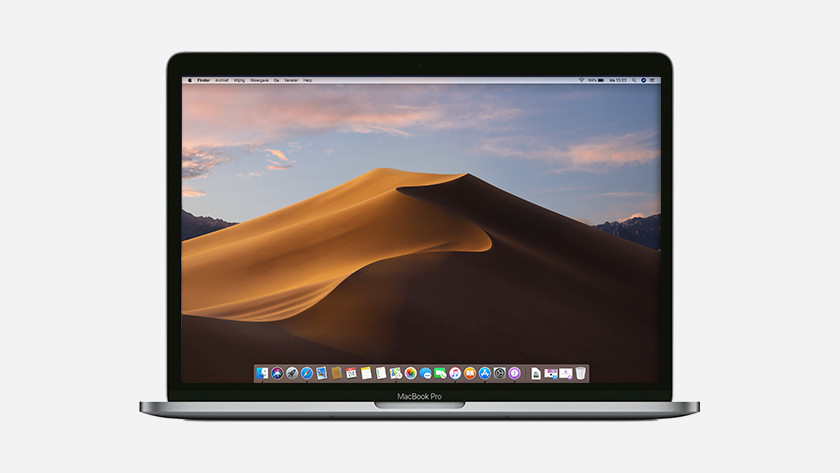 In the evenings, you can switch on the new dark mode because it's more comfortable on your eyes. But the light conditions can also change during the day, for example when the morning makes way for the afternoon. This is where the dynamic desktop comes in. This desktop works with time and location. Just as the sun rises and sets, the shadows on my desktop also change. By the time the sun goes down completely, the full dark mode switches on.
Stacks
If you watched the Keynote where they announced macOS Mojave, you couldn't have missed this word: Stacks. Stacks is a new useful feature of macOS that allows you to clean your desktop in one go. You don't do this manually, but files are automatically organized for you as they're divided into logical groups. But what are logical groups? For example, files classified by type like images, PDFs, etc. Or files classified by date or added tags. In macOS Mojave, you can work out how you prefer to organize your files for yourself.
Quick view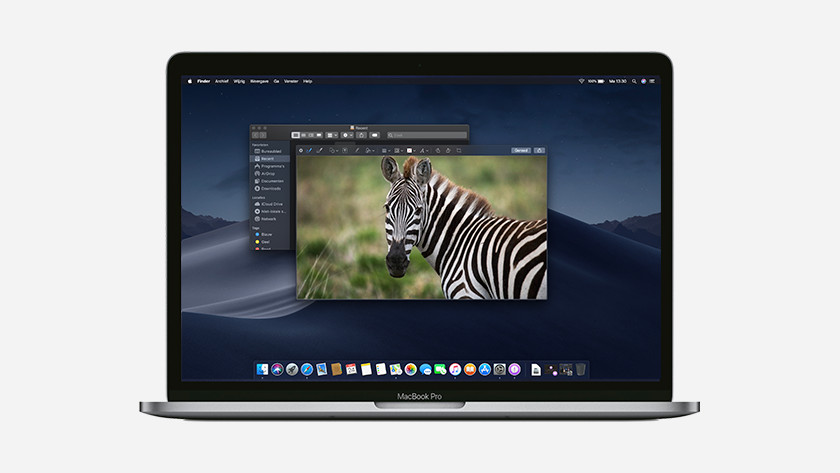 One of the most practical features of macOS is the 'Quick view'. You select a file, press the space bar, and you'll see a preview of the file. Normally, you can quickly view the contents of a file this way, but the new macOS Mojave even allows you to edit these files. You can edit these files without opening the app. This way, you can rotate an image or shorten a video file. And when you're done, you can also share the file from the quick view. Very convenient.
Screenshots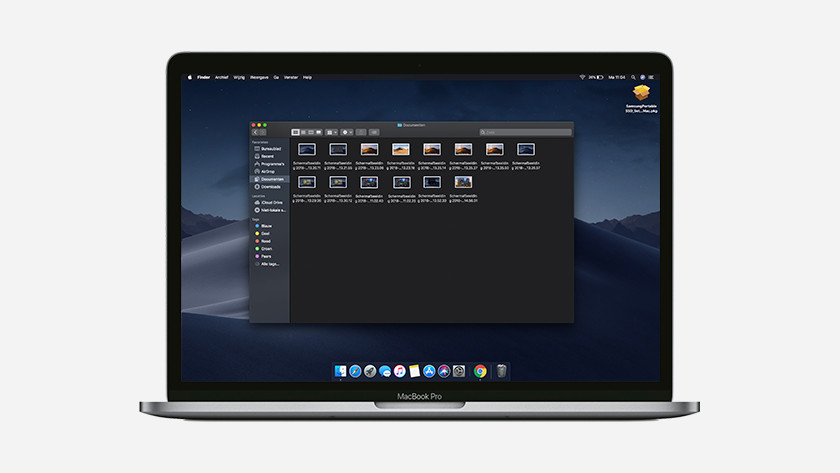 Another feature often used on a Mac is taking a screenshot. In macOS Mojave, there are new options for taking a screenshot. As soon as you activate the usual key combination CMD-Shift+4, a new bar appears that lets you indicate which screenshots you want to take. For example, you can indicate whether or not you want to see the mouse cursor and where you want to save the screenshot to. You'll even have the option to set a timer.
Continuity camera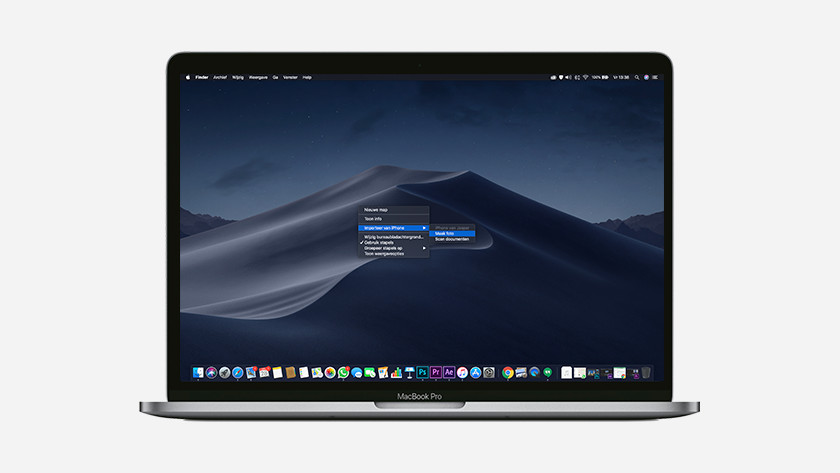 Sending a photo or document from your iOS device to your Mac is almost too easy. Thanks to Continuity Camera, you can view photos from your iPhone or iPad directly on your Mac computer. How? In the 'Edit' menu, choose 'insert from your iPhone/iPad'. If you now take a photo or scan on your iPhone, it will appear directly on your MacBook. This feature works in Mail, Notes, Pages, Keynote, Numbers, and more.
New apps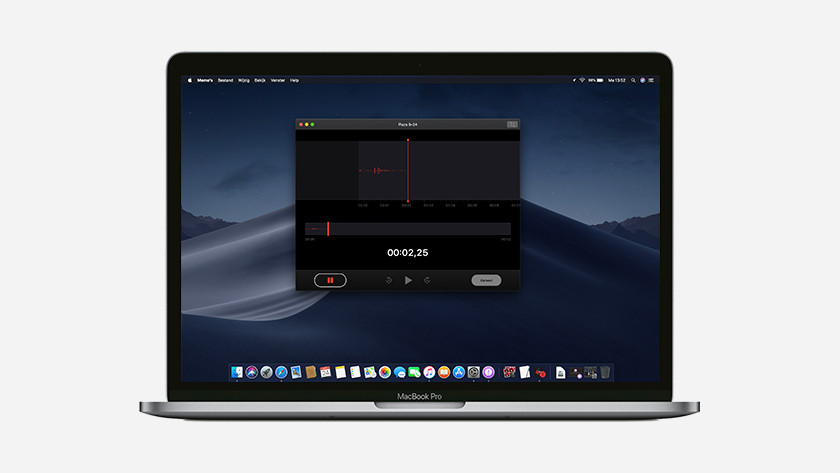 Apple iOS and macOS are work together more and more. An example is the Continuity Camera, which ensures that any photo you take with your iPhone will appear directly on your MacBook. In macOS Mojave, 3 iOS apps are available on a large screen for the first time in macOS. The first app is Stocks, which helps you track stocks. The second is the Home app, which allows you to control all your HomeKit accessories in your smart home via your Mac as well. The last app is Dictaphone, which lets you record personal memories, interviews, musical intervals, and more on your MacBook.
And more...
Thought this was it already? Not quite. This is only a selection of the new possibilities of macOS Mojave. What else is new?
You can have a FaceTime conversation with up to 32 people at the same time
A renewed App Store with a nicer look and better content, focused on anything you want to use your Mac for.
The metadata of a file are displayed in the preview panel.
Better privacy and security, such as better control over your data, automatic strong passwords, and improved tracking prevention.
You can ask Siri more questions because Siri is getting even smarter.
Adding emoji to emails in the Mail app is even easier.
Install macOS on your Mac and discover what all the new possibilities are. You'll be amazed at how much it has to offer!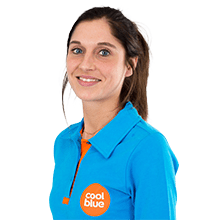 Article by: