How do I install my MacBook?
Congratulations on your new Apple MacBook! Did you unpack the box, put your laptop in the charger, and are you ready for the installation? Below, I'll show you what steps you'll encounter and which options there are.
---
Step 1: Welcome
In the first step of the installation, Apple asks you what country you're from. Depending on the country you choose, you'll see various relevant options later during the installation. For example, when choosing the right keyboard layout.
Step 2: Select the keyboard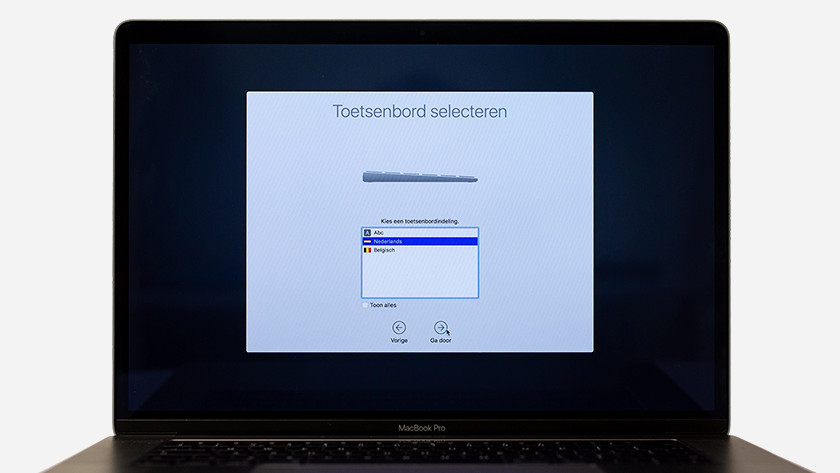 Here, you can choose the keyboard layout. If you're used to a standard Qwerty keyboard, choose the option Dutch.
Step 3: Choose your Wi-Fi network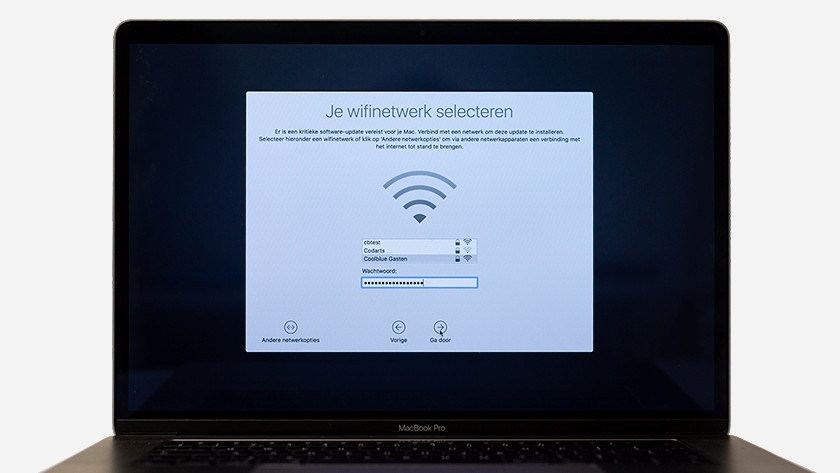 Time to connect your MacBook to a Wi-Fi network. Choose your network from the list and enter your password if it is a secure network. If you prefer to connect to a local network, choose Other network options.
Step 4: Copy data to this MacBook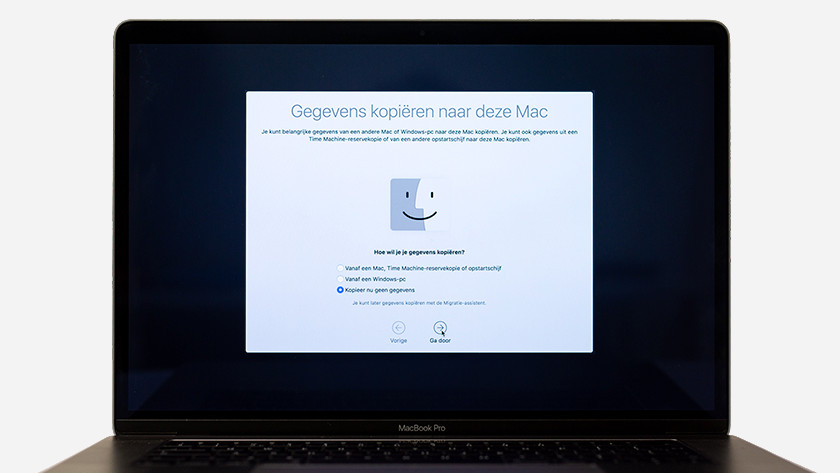 Do you want to transfer data from another computer to your new MacBook? You can do that here. Do you want to transfer data from another MacBook? Select the option From a MacBook, Time Machine backup, or startup disk.
Is your data coming from a Windows device? Select the option From a Windows PC. If you don't want to transfer data now, select the third option.
You can also transfer data later using the Migration Assistant.
Step 5: Enable location services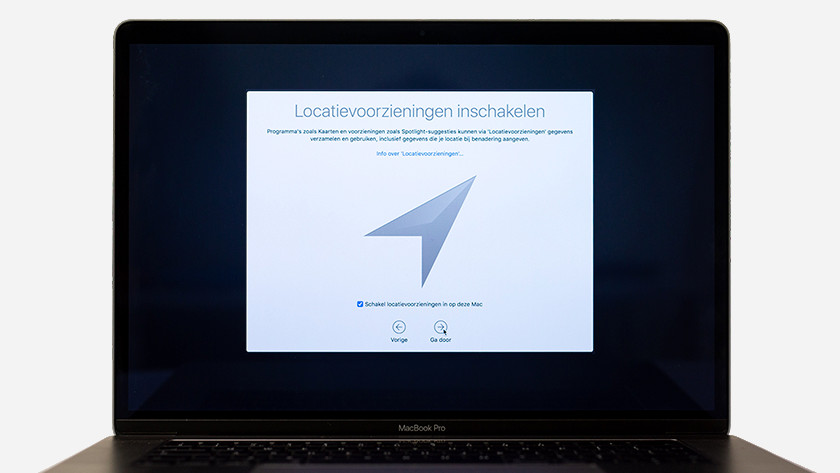 Here, you can indicate whether your MacBook can pass your location on to apps and websites. Many apps, such as Safari, Maps, and Twitter use location services to give you more specific and personalized information. The disadvantage is that breaches your privacy slightly and can also affect the battery life.
Step 6: Log in with your Apple ID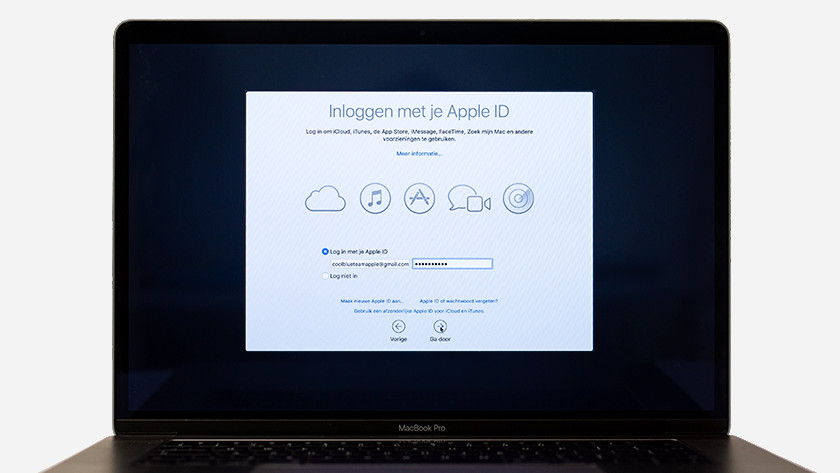 With an Apple ID you can log in to the App Store, iTunes, iCloud, and other Apple apps. In addition to an email address, a password, and security information, you can also link payment details to your Apple ID so you can purchase apps, for example. You can also use your Apple ID on other Apple devices.
You can also choose not to log in with an Apple ID or to add the account information later. Select Don't log in.
Step 7: Conditions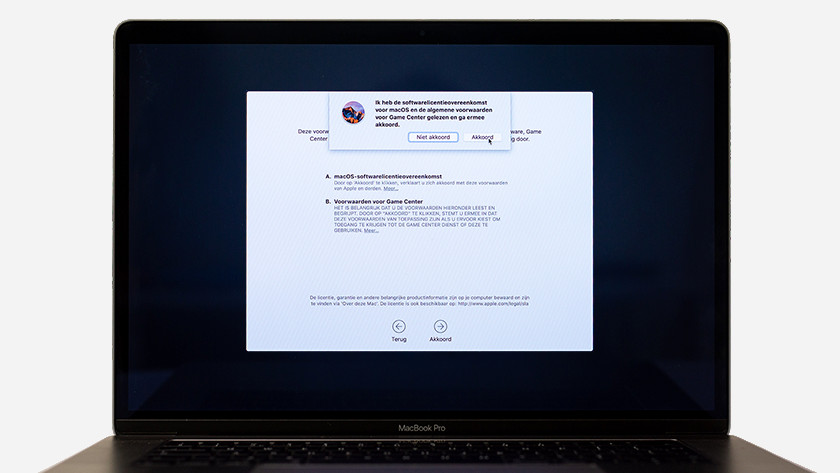 This is the fine print, which you normally click away without reading. If you have the time, read the conditions above. If you agree, click Agree.
Step 8: Create a computer account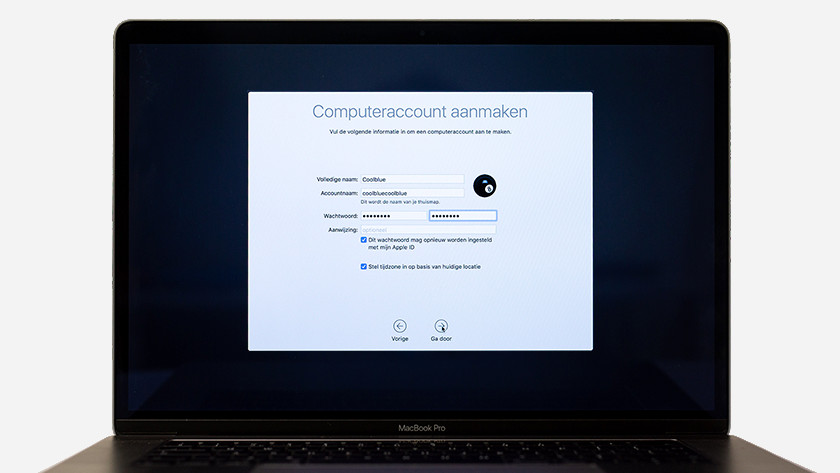 Enter your name and account details here. The account name you enter will also be the name of your personal folder and you'll see it more often when using your MacBook. Find a good password as well. One that's not too easy to guess, but one you'll remember easily. If you forget the password later, you can ask for a clue. You enter the clue in this step.
Step 9: Select time zone
If you didn't activate the Location Services in Step 5, you can indicate here what time zone you're in. This tells your MacBook what time it should display, for example.
Step 10: Diagnosis and use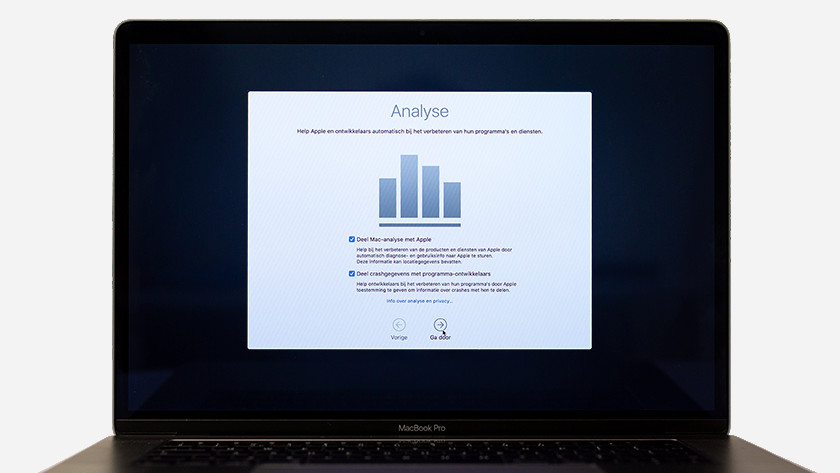 Would you like to help Apple with their app development? Check the two options for forwarding usage information and sharing crash data here.
Step 11: Turn on Siri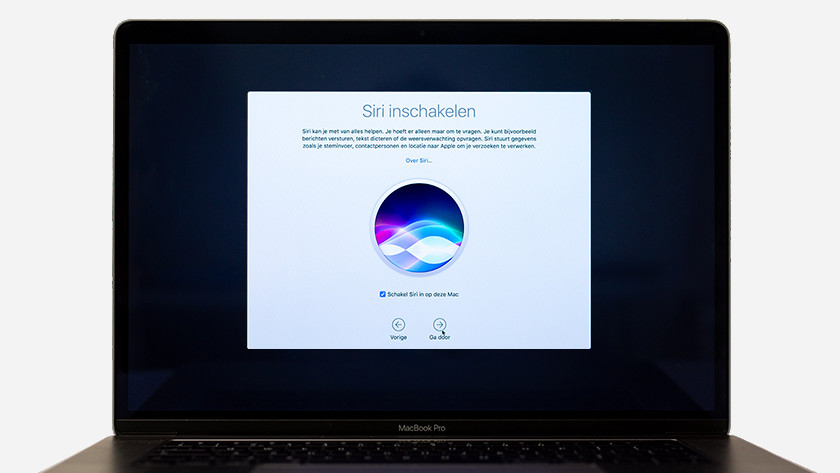 Siri is Apple's personal assistant, who works based on speech recognition. For example, you can ask your MacBook about tomorrow's weather, start an app, or solve math for you.
If you don't want to check the option now, you can also turn on Siri later.
Step 12: Touch ID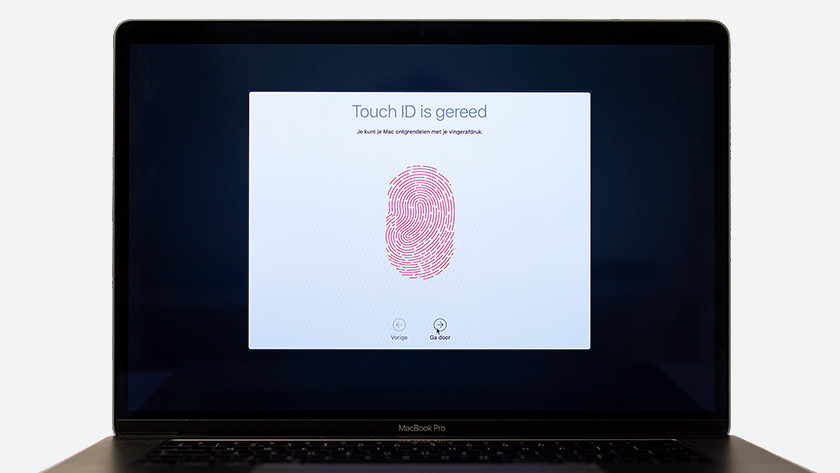 Does your MacBook have a Touch Bar with Touch ID? in that case, you can configure the fingerprint reader in this step. Place your finger on the reader, which is on the top right of the keyboard, for short increments. Then, it scans the sides of your fingerprint, so that you can easily log in with Touch ID.
Let's get started!
And that's it. Your personal preferences are saved and your MacBook is ready to use. Have fun!
Extras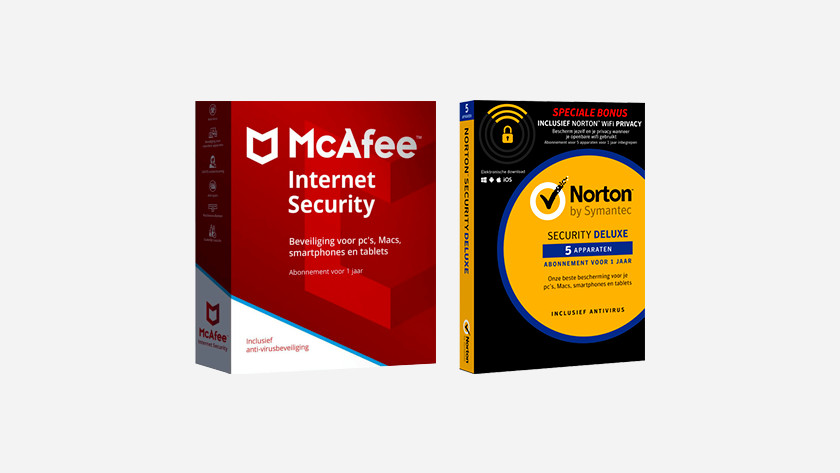 Antivirus
To keep viruses, spyware, adware, and other malicious software out, you can use an anti-virus program. My advice is to choose a paid program. The so-called free anti-virus programs often contain a lot of advertising or offer limited protection.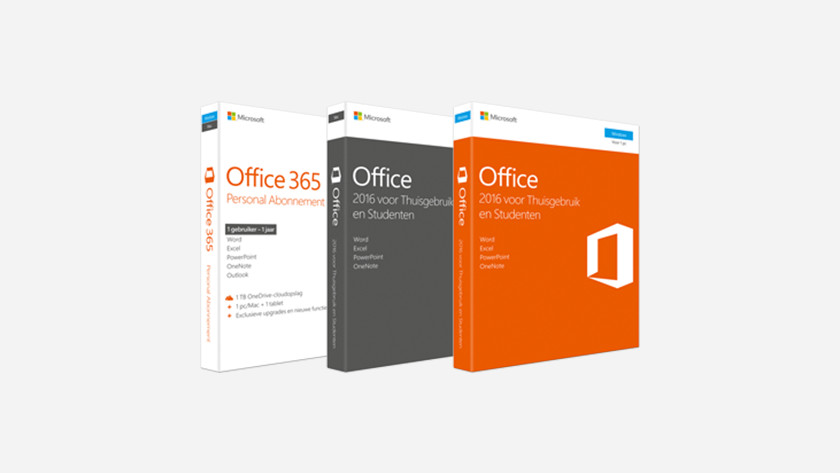 Office suite
Do you want to work with programs like Word, Excel, Powerpoint, and OneNote on your MacBook? You'll need an Office suite. You can buy a permanent Office suite or a one-year subscription. You can choose an Office suite for 1 or multiple devices. More information about the different Office suites can be found on our advice page.