How do I transfer files from my old MacBook to my new one?
Here, you can read how I transfer all files of my old MacBook to my new one. I do so using the migration assistant by Apple. These steps also go for other Mac computers, by the way, so they also apply to iMac.
---
Preparation
I make sure all apps on both my old and my new MacBook are fully updated. Tip: with the update everything button in the updates tab in the App Store, you can download all updates in one go. Saves a few clicks.
Both of my Apple laptops have Mac OS X Snow Leapord (v10.6.8) or up. I check this via the Apple menu (the Apple logo 🍎 at the top left of the screen) > About this Mac.
I give both my old as well as my new MacBook a name, so I can be sure I'll select the right device in a bit. To do this, I click the preferences tab (via the Apple menu) and select share. In the computer name field, I call them 'MacBook Lisanne old' and 'MacBook Lisanne'.
I plug the chargers of both laptops into the socket.
Because both my old as well as my new MacBook have been updated to the latest MacOs, I can wirelessly connect them to each other. I place them near each other and make sure they're connected to the same WiFi network. If either has OX X El Capitan or lower, you should connect them with an Ethernet cable.
1. Start the old Mac in target disk mode
I start my old MacBook in target disk mode. I can do this by choosing preferences in the Apple menu (🍎) and clicking boot disk. Here, click target disk and then restart.
2. Use the migration assistant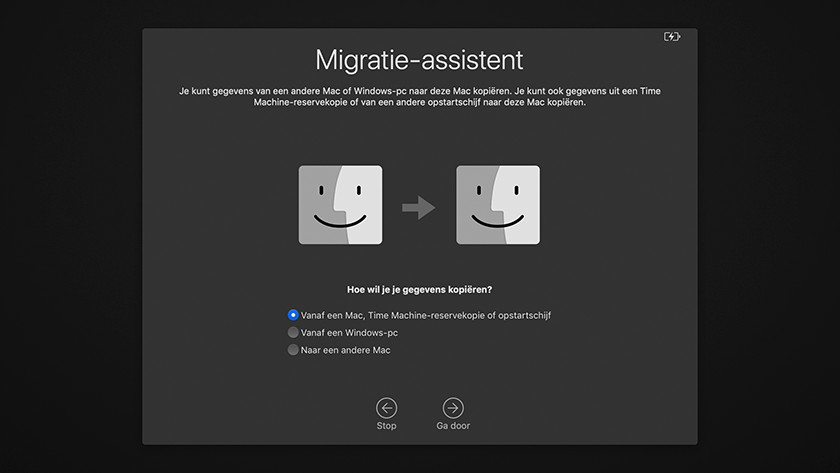 I open the migration assistant via programs > assistance programs. I choose the option 'from a Mac, Time Machine backup or boot disk' and click continue. You'll now see a list of backups, including one for 'MacBook Lisanne oud' (exactly, the one from just now). I select it and click continue. Now I see a list of files I can bring. Note: if you, like me, have to transfer a lot of data, the transfer may take several hours. Wait patiently and don't turn off your Mac.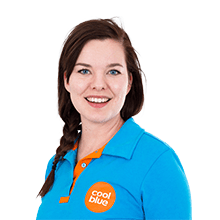 Article by: