4 ways my MacBook works with my Apple TV
Apple TV doesn't just allow you to stream from your iPhone to your TV, but from your MacBook as well. You do this by using Apple Airplay, which comes pre-installed on my MacBook. In this article, we'll provide a number of convenient ways to use your MacBook with your Apple TV.
---
What do I need?
To be sure all methods in this list will work, make sure you have a number of things at your disposal.
An Apple TV with the latest updates
Your Apple MacBook
macOS Sierra with the latest updates
A television
Your Apple TV and MacBook on the same WiFi network
1. Viewing photos and videos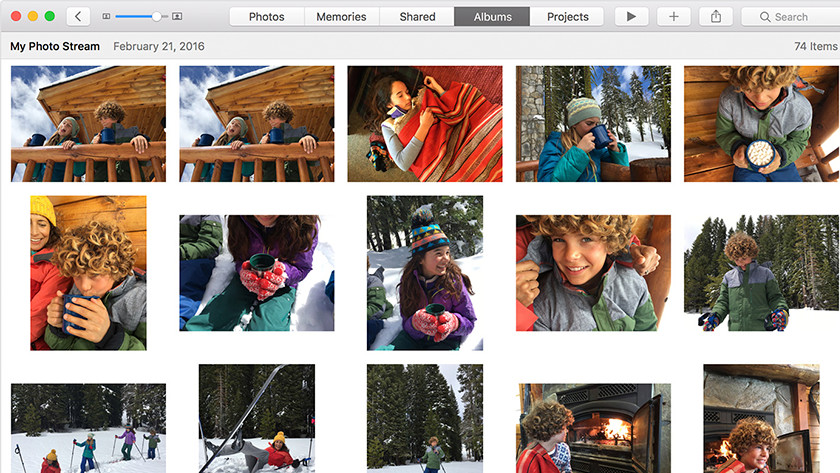 Sometimes, you want to view your holiday photos or that somewhat embarrassing video from a family trip on the big screen in your living room. Apple TV allows you to easily send an album you've prepared in advance from the Photos app to your television. Open the first photo from the album and press the button in the bottom left of the window. Select AirPlay and your Apple TV. Your photos and videos appear on the big screen and you can control what is shown on your television via your MacBook.
2. Watching Netflix or YouTube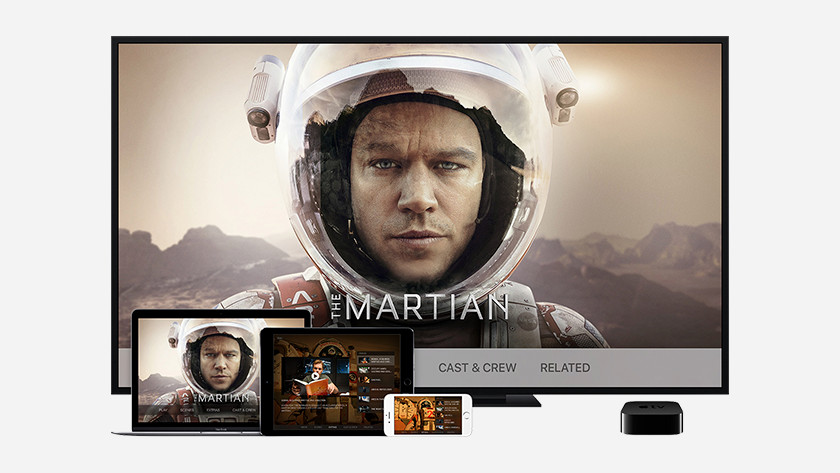 You probably watch Netflix series or a useful tutorial video on your MacBook at times. Luckily, both platforms make it very easy to stream video to your Apple TV. To watch your favorite series on your television via your MacBook, start an episode. Click on the AirPlay icon in the bottom right corner and select your Apple TV from the list. Time to enjoy that exciting season finale.
3. Streaming music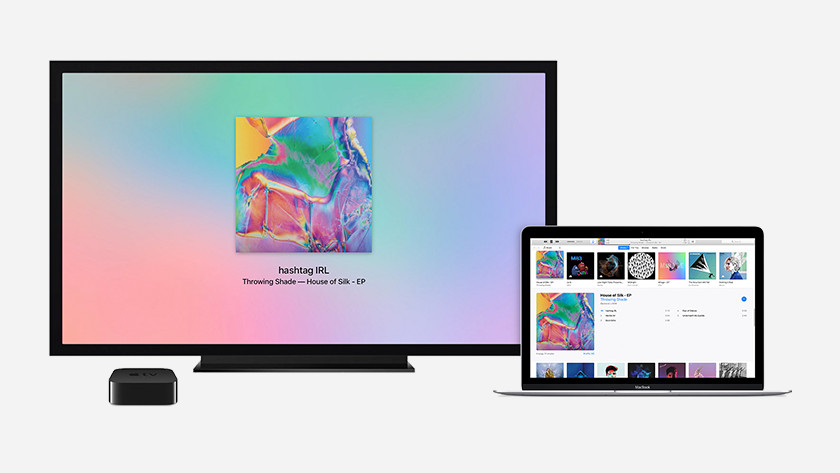 It's possible that the speakers of your television are louder than the speaker of your MacBook. You can easily play your iTunes library or Apple Music collection via your Apple TV. Open iTunes or the Music app and click the share icon next to the volume bar in the top left corner. Apple TV appears in the list so you can select it. Next, iTunes appears on your television via Apple TV. Any music you select from this point on will be played via your television.
4. Mirror your entire screen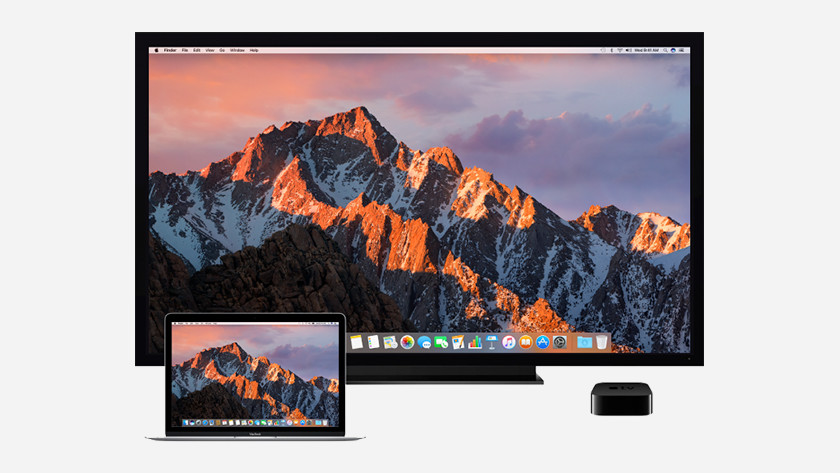 To display multiple screens on your television at the same time, share your MacBook screen with your Apple TV. In the top right corner of your screen, click the AirPlay icon. Choose Apple TV and a few seconds later your MacBook screen will be visible on your television. Depending on your internet connection speed, there can be a slight delay, so it's not an ideal way to display videos or games. But it's a nice way to display websites and documents on a larger screen.
Article by: