How do you choose the right size freestanding microwave?
When choosing a freestanding microwave, it's important to know the right dimensions. Also keep in mind where you want to place the microwave and what you're gonna use it for. In addition, the ventilation space is an important part of your decision.
---
Choosing a freestanding microwave
Freestanding microwaves are very similar in appearance. Yet, they differ more than you expect. When choosing the right size, it's useful to ask yourself the following questions:
What do you want to heat up in the microwave?
Where will you place the microwave?
Does the microwave have enough ventilation space where you want to place it?
Take external dimensions into account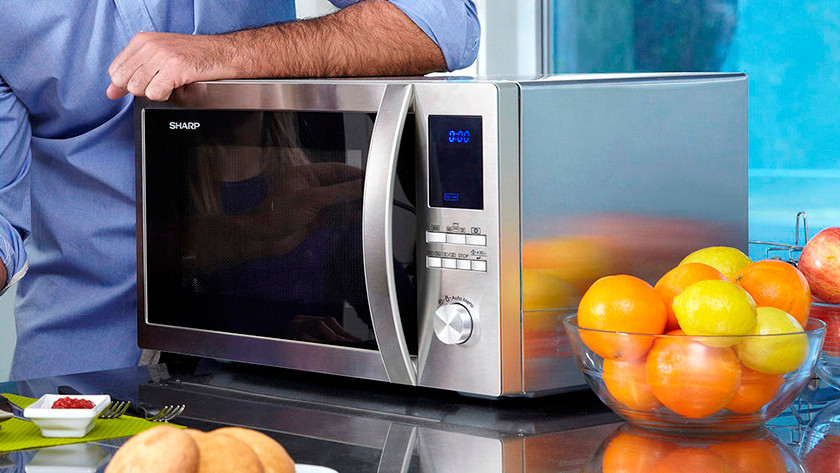 It's also essential to consider the external dimensions of the freestanding microwave. At first glance, some microwaves look small, but they can be quite deep. Measure the place where you intend to place the microwave and choose the correct dimensions of the appliance. It's also important to take into account if the door can open properly where you intend to place it.
Make sure there is enough ventilation space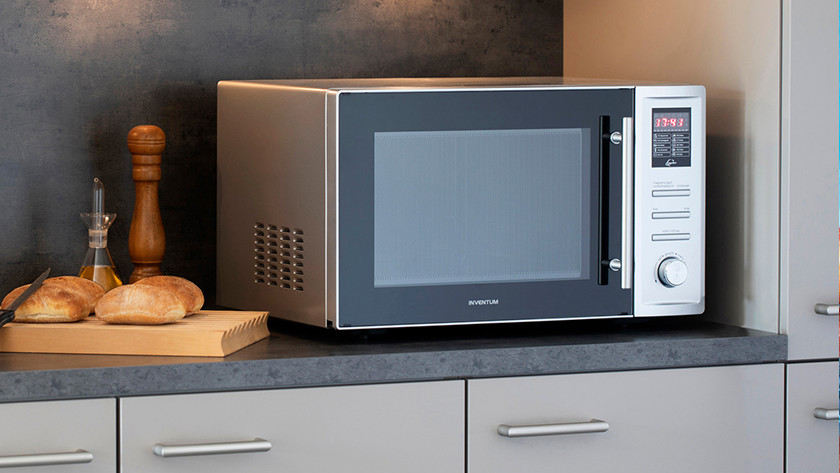 A microwave needs enough space on all sides to get rid of the warm air. If you place a microwave against the wall or in a cabinet, the appliance has the risk of overheating. This creates dangerous situations and that isn't what you want. So make sure your new purchase has enough ventilation space in its future location. You can find the required space in the manual. On average, about 10 to 20 centimeters on all sides is sufficient.
Did this help you?