Advice on microwaves
You made up your mind: you want to purchase a microwave! Do you want a solo microwave or a combi microwave? Which size fits your countertop and how much power do you need? On top of that, it's also useful to look at the preparation and build quality.
Dimensions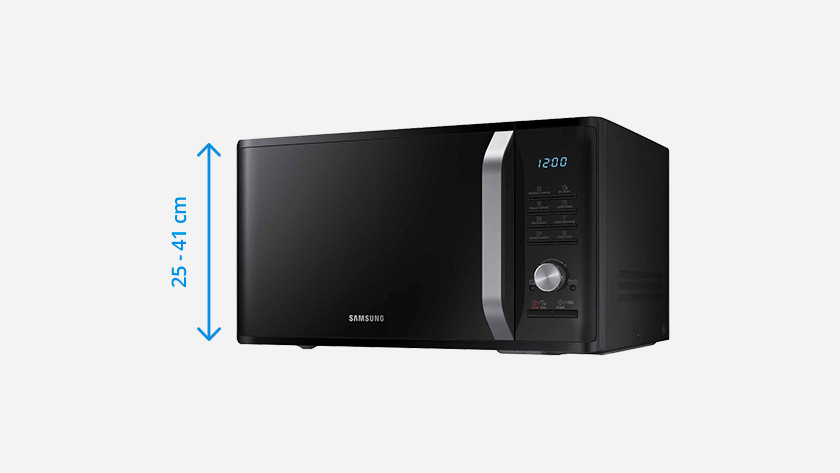 Which microwave fits your kitchen best, depends on the dimensions. If you opt for a built-in microwave, you have to keep the niche dimensions into account. Make sure to carefully measure these dimension to know for sure which dimensions fit your kitchen. This way, you prevent the microwave not suiting your kitchen. A freestanding microwave doesn't have a set size; this depends on its capacity. The dimensions of a freestanding microwave are important if your countertop is on the small side.
Power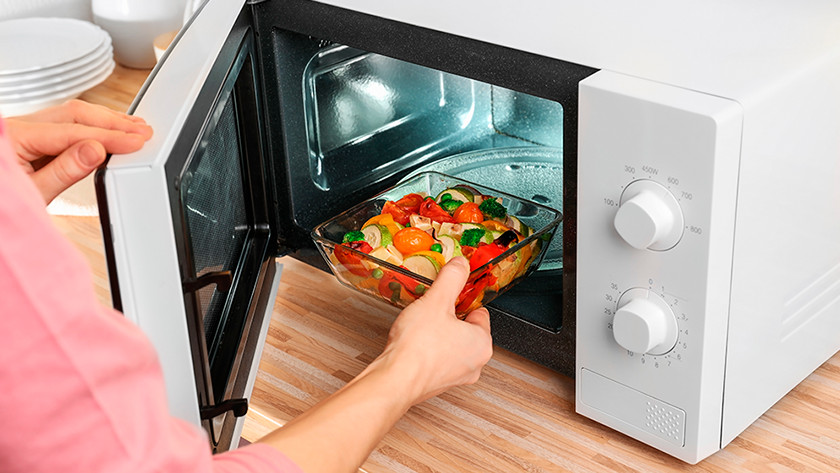 The number of watt shows you the power of the microwave. The higher the wattage, the faster your meal is heated. The wattage is usually divided into 3 categories: low, average, and high. All microwaves with a power up to 900 watts have low wattage. Microwaves with a wattage of 900 to 1000 watts have average wattage. Starting at 1000 watts and above, microwaves have high wattage and can heat your meal very quickly.
Preparation
The preparation quality of a microwave indicates how well the microwave prepares food and the different preparation methods. Do you want the microwaves to be spread well, so your food is heated evenly, or do you want a large number of automatic programs? If so, opt for a microwave with a high-end preparation quality. Do you only use the microwave to heat simple dishes? If so, a mid-range or basic preparation quality suffices.
Build quality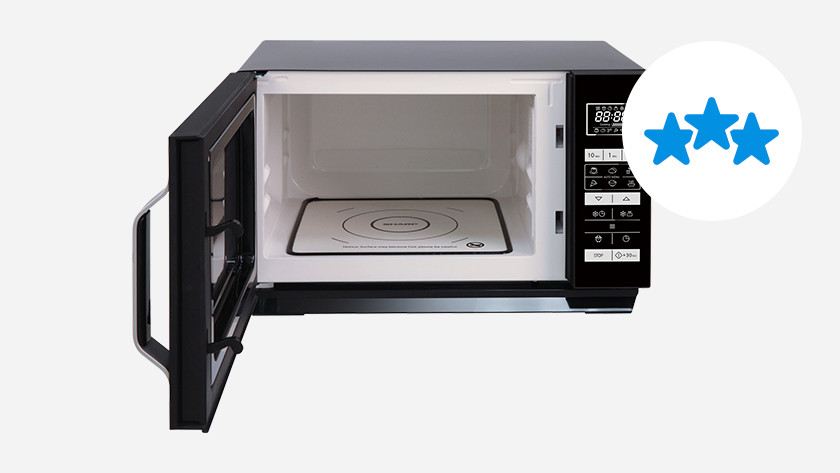 The build quality of a microwave gives an indication about its lifespan. The higher the build quality, the longer the microwave will last. To determine this, we look at the material used on both the inside and outside, among other things. Want to be able to enjoy your new microwave for years to come? If so, opt for a microwave with high-end build quality. If you don't think the quality and lifespan is as important, a mid-range or basic build quality suffices.
Did this help you?