How do you choose a public display?
A public display is a large screen to display presentations or advertisements. A screen like this is also called a large format display or narrowcasting screen. The most important choice is the screen size. Do you want an interactive screen or information kiosk? Choose a touchscreen. We'll explain how to choose a public display that's the most suitable for you.
---
Choosing a public display
To find the perfect public display for your company, we ask you the follow questions:
How large should the screen be?
Which sharpness should the screen have?
Do you want touchscreen?
Which energy label and service hours do you choose?
Which functionalities should the screen have?
How do you want to hang the screen?
How large should the screen be?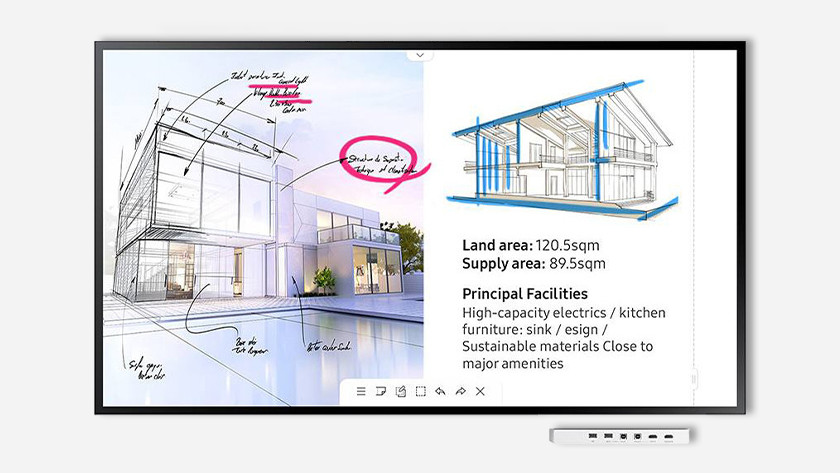 The screen diagonal describes the screen size in inches. The larger the screen, the more space you'll have for PowerPoint slides, narrowcasting, or advertisements. The ideal screen size is determined by the viewing distance. Are you using the public display as a presentation screen in a small room with a viewing distance up to 2m? A screen size up to 65 inches is enough. Is the viewing distance 3 to 4m, for example in a large classroom? A 75 or 85-inch screen is more suitable.
Which sharpness should the screen have?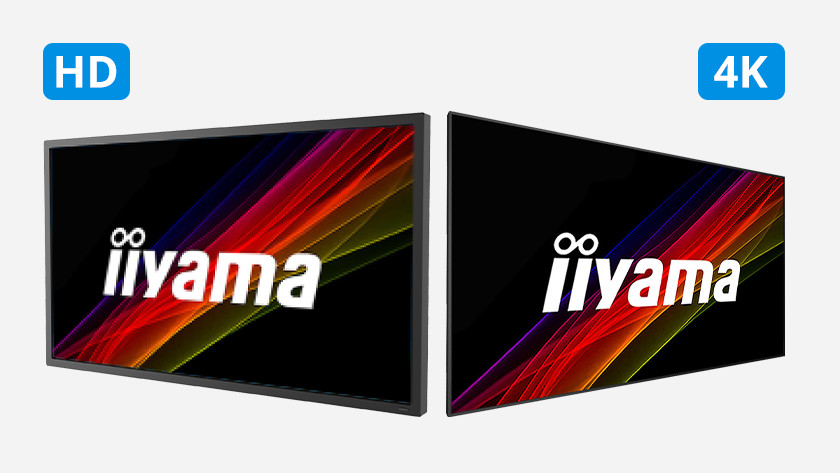 The sharpness of a public display determines the number of pixels of the screen. A 4K screen has 4 times more pixels than Full HD, so it's a lot sharper. Remember that large 4K screens have the same amount of pixels as smaller 4K screens. So when you stand closely to a 55-inch 4K display and an 85-inch 4K display, the 55-inch seems sharper. Are you sitting closely to the screen? Choose a smaller size, so the image is as sharp as possible.
Do you want a screen with touchscreen?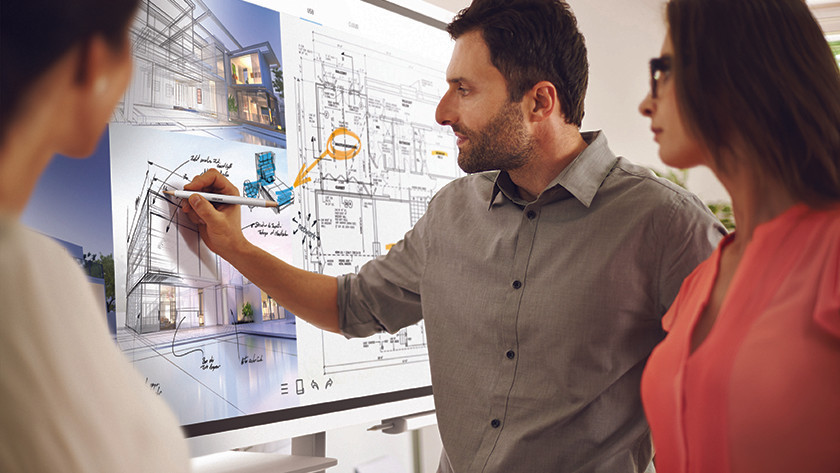 A touchscreen is necessary to make a screen interactive. This is useful if you draw a lot for your work, often take notes while you present, or if you like to sketch during brainstorming sessions. With an included touchscreen pen, this is easier. You can even write with up to 4 people at the same time sometimes. Even for information kiosks and selfservice screens, a touchscreen is a valuable addition. Are you only using the screen to show PowerPoint presentations and videos? A 'regular' public display is more suitable for you.
Which energy label and service hours do you choose?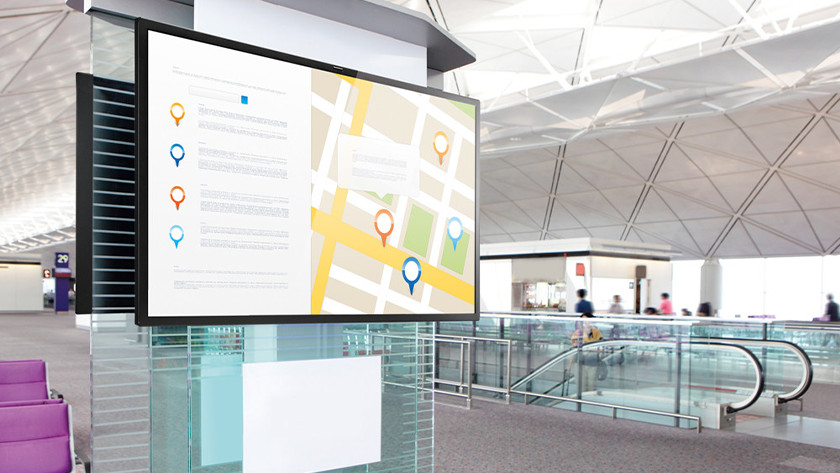 Are you leaving the public display on the entire time, for example in the lobby of a hotel? You need a 24/7 display. These screens support 24 service hours a day, so they don't burn in as soon. The 24/7 screens do use more power. That's why a good energy label is important, like A+. For presentations during work, a screen with 8 service hours is good enough. In this case, a public display with little energy consumption is beneficial for your energy bill as well.
Which functionalities should the screen have?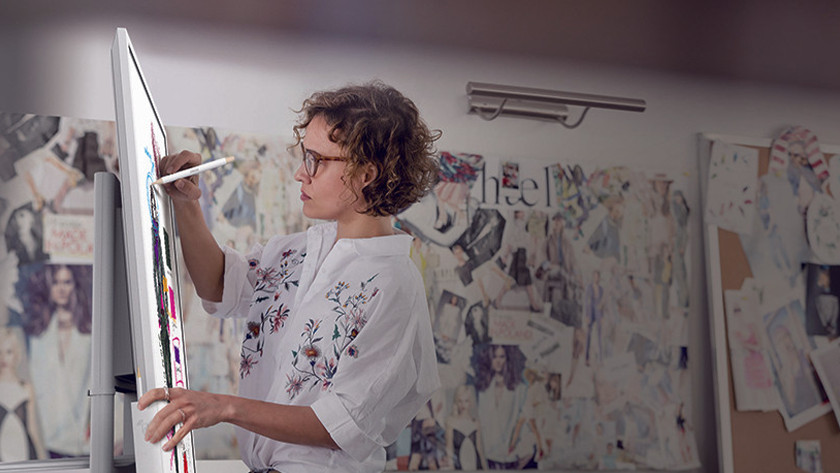 Public displays are used to many different things, that's why they have many different functionalities. For example, an included remote and ScreenShare is useful for a presentation screen, so you can stream your screen to the public display. And if you use the screen to play commercials, a built-in video card comes in handy. Do you want to place the screen in a crowded area? Choose a display with password security. General connection options, like WiFi, NFC, and Bluetooth, are always a nice addition.
How do you want to hang the screen?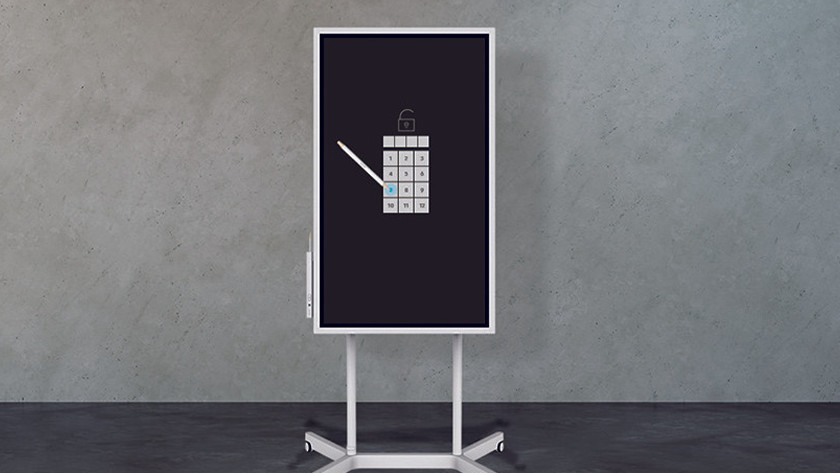 You don't easily place a public display somewhere, but you can hang it on the wall with a wall mount. Sometimes it's included, but sometimes you have to purchase it yourself. If it's not included, make sure the VESA stand of the wall mount matches the one of the screen. There are also tiltable wall mounts and portable stands for your public display. Because these stands have wheels, you can easily move the public display to other places. Some of the Samsung Flip models even include them.
Did this help you?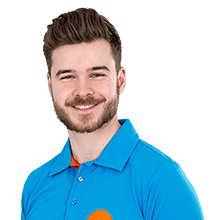 Article by:
Steven
Public Display Expert.