What is the VESA size of my TV?
If you want to hang a TV on the wall with a mount, it's important that both products have the same VESA size. That way, you can make sure the bracket fits the TV. On this page, you can read what VESA size is and how you can find out what size your TV is.
---
What is VESA?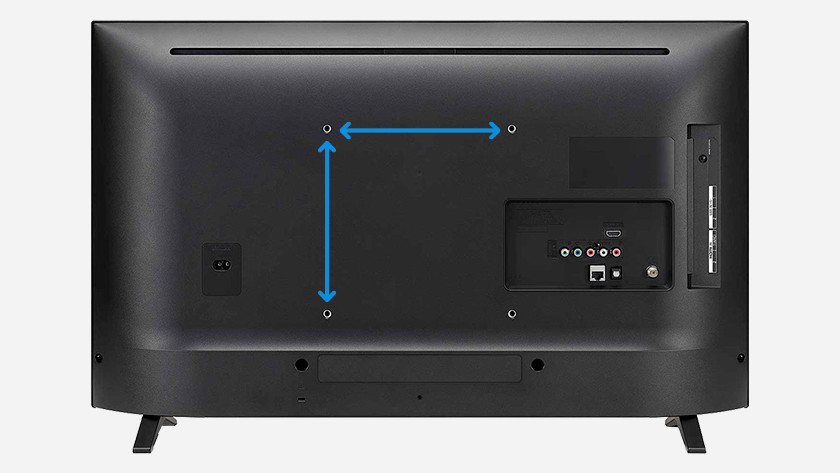 VESA is short for Video Electronics Standards Association. This is a universal measurement that you can find on most TVs and mounts. It indicates how many millimeters there are between the horizontal and vertical fixing points. If a TV has a VESA size of 200x100, the horizontal and vertical mounting points are 200 and 100 millimeters apart respectively.
Why is VESA important?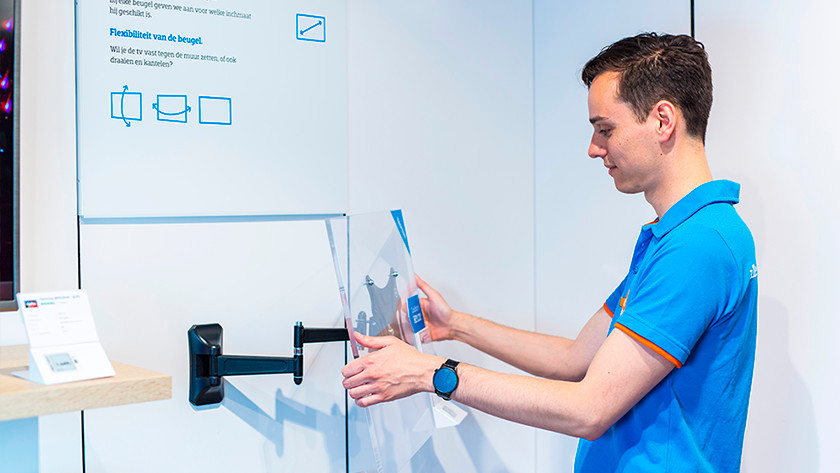 Do you want to mount your TV on the wall with a mount? In addition to the suitable size and weight, you also have to pay attention to the VESA size of the bracket. This must be the same as the VESA size of the TV. That way, you can make sure the fixing points fit. If the sizes are different, the TV won't fit on the mount.
How do you find the VESA size of your TV?
The VESA size of the TV can usually be found in the manual or on the product page. If you're looking for a mount for your current TV, you can easily measure the distance between the fixing points yourself. You should always measure the horizontal distance first, and then measure the vertical distance. If you measure 400 millimeters between the horizontal mounting points and 200 millimeters between the vertical mounting points, the TV has a VESA size of 400x200.
Did this help you?