How do you choose a canister vacuum?
You're looking for a canister vacuum to properly clean your house, apartment, or studio. The canister vacuum has changed a lot over the past few years, so it's suitable for a wide range of usage situations. After reading this article, you'll know what to look for when purchasing a canister vacuum.
---
Choosing a canister vacuum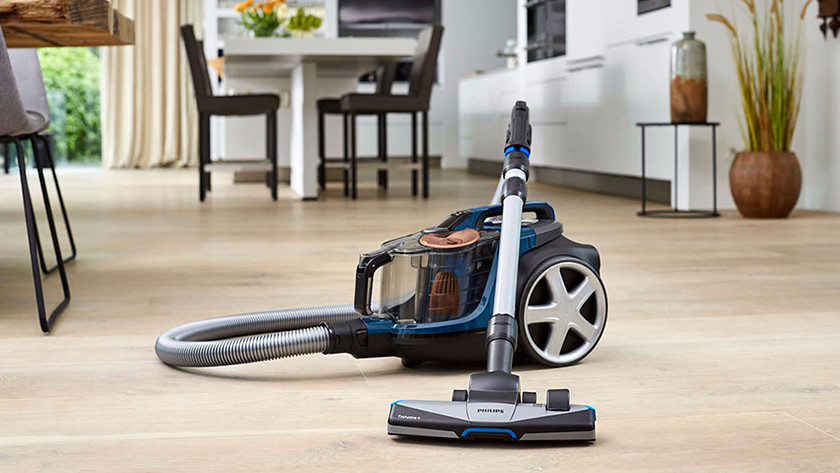 A canister vacuum works with a power cord and it has a single purpose: vacuuming your house. But there are lots of different canister vacuums. To make a good choice, keep the following in mind:
Bagged or bagless
Floor type
Cleaning performance
Weight and mobility
Noise level
Bagged or bagless?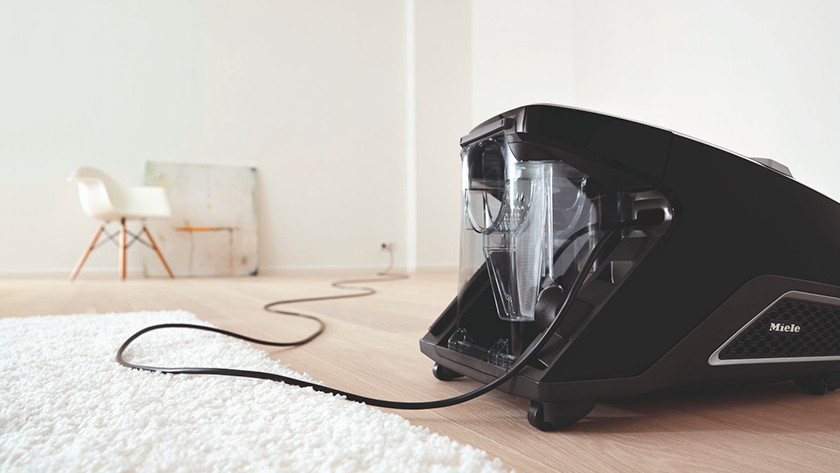 Nowadays, there are many canister vacuums that collect all the dust and dirt in a container. When the container is full, you can empty it in the trash can. The downside of this is that emptying the container is a dusty job. And you need to clean the container once a while with a cloth. On the upside, you won't ever need to purchase vacuum cleaner bags again. This saves you money in the long run.
Wooden floor, hard floor, or carpet?
When choosing a new vacuum, it's important to check if the vacuum is suitable for your floor type. For example, a nice wooden floor requires a different vacuum than carpet. To protect your wooden floor, you need a vacuum with a parquet brush. This prevents potential scratches. To properly clean carpet and hard flooring, you need a turbo brush or multi-surface brush.
Desired cleaning performance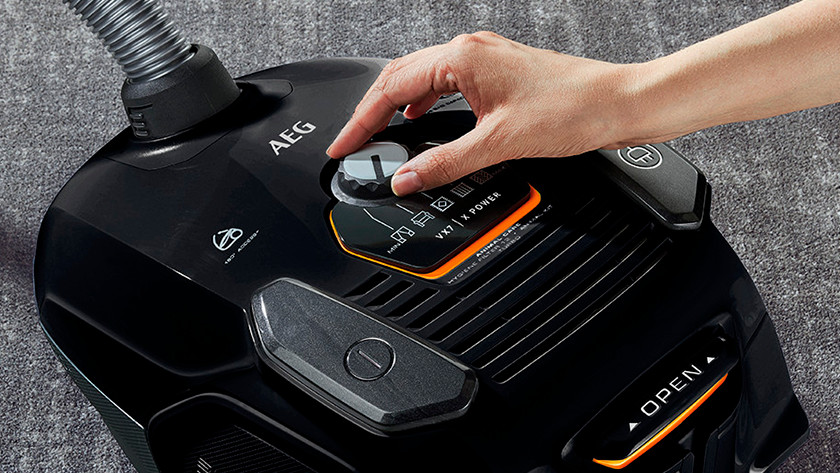 The desired cleaning performance depends entirely on the suction power of a vacuum. You can find out how this works exactly in our advice page on suction quality. The better the suction power of a vacuum, the faster you're done vacuuming. We evaluate the suction quality of a vacuum based on multiple properties. These properties differ per vacuum, because we can't evaluate bagged vacuums, bagless vacuums, and stick vacuums the same way.
Weight and maneuverability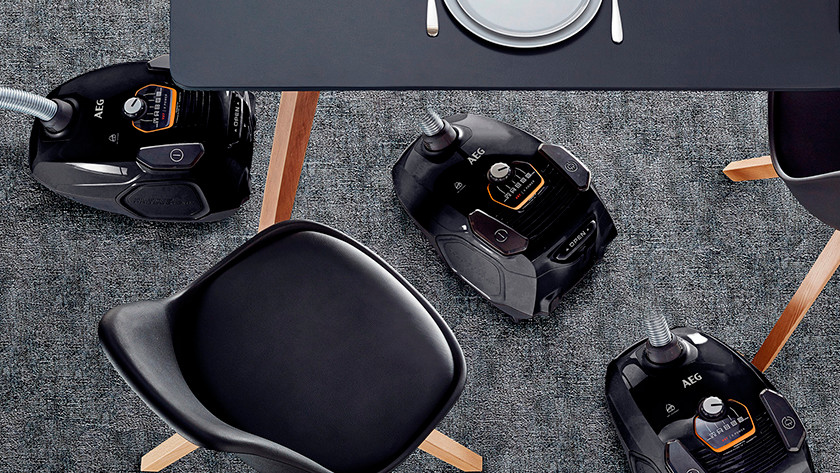 If you live in a large house with multiple floors, the weight of the vacuum is an important factor. Generally speaking, the lighter the vacuum, the easier to maneuver it is. This means it will easily roll behind you. But the shape and the wheels of the vacuum also factor into maneuverability. If you really want to carry less weight while vacuuming, a stick vacuum might be a good choice for you.
Sound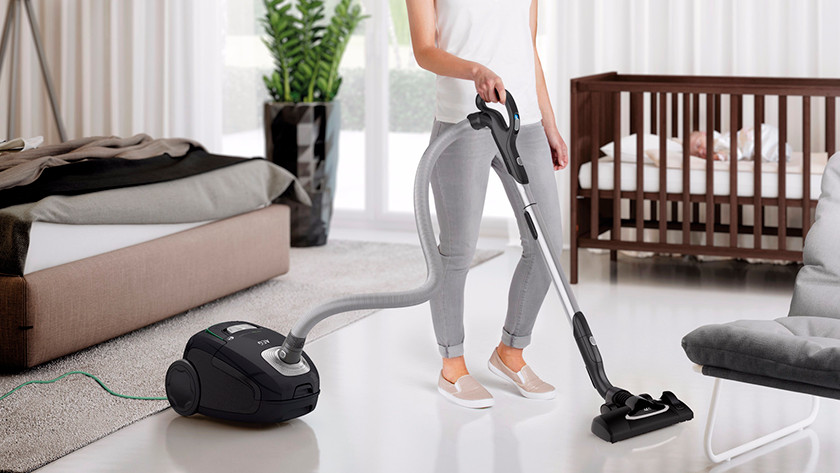 There is a lot of variation in how much noise a vacuum makes. There are silent vacuums, so you can still hear your phone ring and your children can keep watching TV. But there are also vacuums that make having a conversation, even while right next to each other, impossible. If it's important to you not to be bothered by the noise of a vacuum, it's smart to buy a vacuum with a low noise level.
Attachments and accessories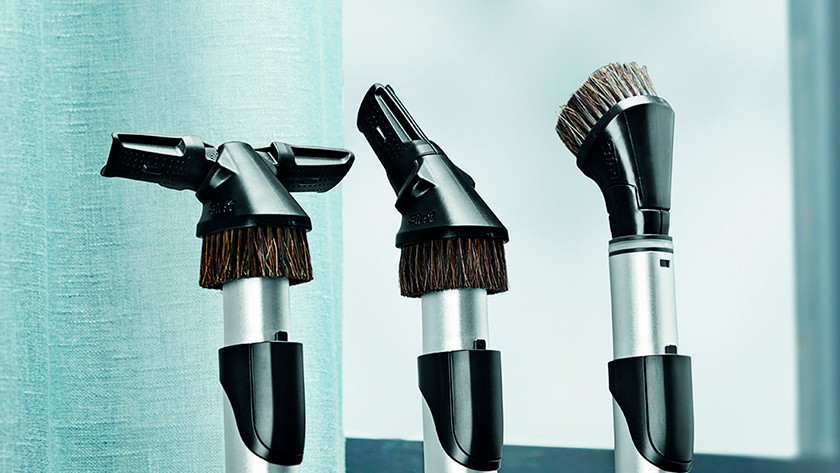 Do you have pets? In that case, you need a turbo brush or a mini turbo brush as part of the accessory pack of your vacuum. The brushes of this attachment rotate at high speed, so they effortlessly vacuum pet hairs. A parquet brush is indispensable if you want to keep your wooden floor looking nice. In short, make sure you get the right accessories with your vacuum.
Did this help you?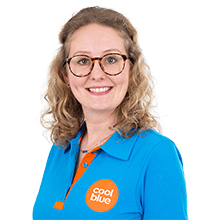 Article by: