Vacuum vs stick vacuum
Vacuuming is an important part of the household. Now there are the traditional sled vacuum cleaners, but more and more people use a stick vacuum cleaner. What is the difference between these 2 types of vacuum cleaners? In this article I tell the differences and I indicate the advantages and disadvantages per type of vacuum cleaner.
---
Canister or stick?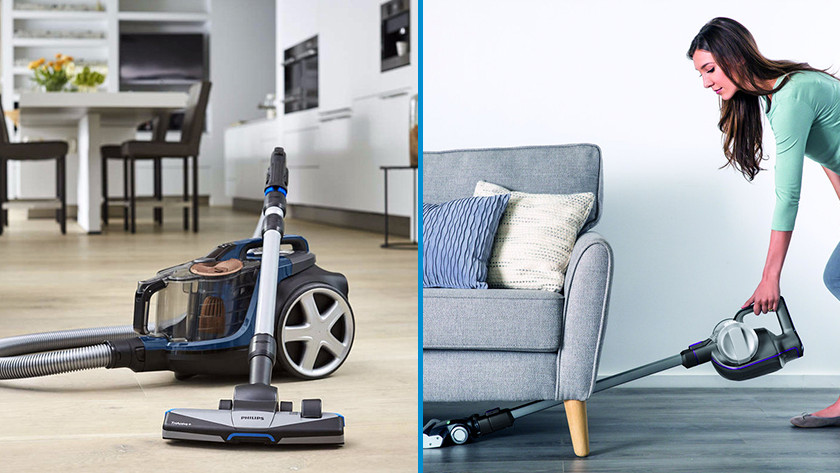 The biggest difference between a canister and stick vacuum is that a stick vacuum works with a battery and a canister vacuum with the power grid. For this reason, the stick vacuum has a limited battery life. The bigger the battery life of the stick vacuum, the longer you can use it. That's why we recommend a minimum battery life of 40 minutes for large households. Do think you need more time? Consider a stick vacuum with a longer battery life, an extra battery, or choose a canister vacuum.
Vacuum vs stick vacuum: the differences
| | Vacuum | Stick vacuum |
| --- | --- | --- |
| Large vacuum cleaning jobs | Yes | Sometimes |
| Small vacuum cleaning jobs | Yes | Yes |
| For there | No | Yes |
| Coarse dirt | Yes | Sometimes |
| Viable | No | Yes |
| Get started quickly | No | Yes |
| High suction power | Yes | Sometimes |
Pros and cons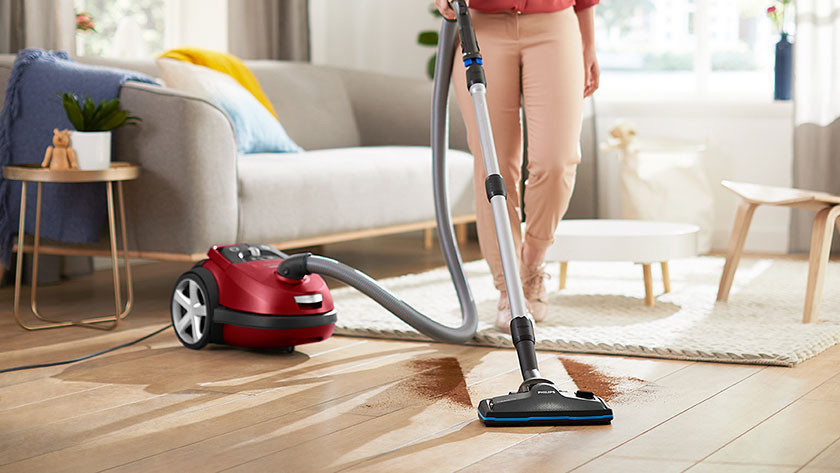 Vacuum
A canister vacuum cleaner is the most traditional vacuum cleaner. The vacuum has a cord and only works if it's plugged in. Dust ends up in a dust bag or dust collector. This depends on whether you buy a vacuum with a bag or without a bag.
Large collection capacity
No time limit
Larger surfaces
Fixed to power outlet
Higher energy consumption
Heavier weight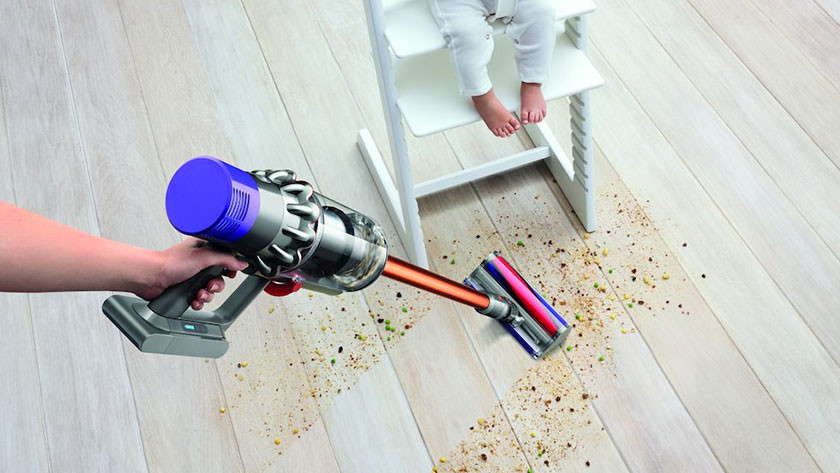 Stick vacuum
A stick vacuum is a vacuum without cord. This means that the vacuum cleaner works on a battery, which you recharge regularly. The battery life is different for each stick vacuum. Dust ends up in a dust collector that you empty regularly.
Cordless
Easy to use
Possibility for handheld vacuum
Limited battery life
Smaller dust collector
Lower suction power
For there
A stick vacuum can function as the replacement for your canister vacuum. Do you already have a vacuum, but don't you feel like grabbing the thing for only a few crumbs? In that case, a stick vacuum comes in handy. You can keep it on the upper floor, for example. This way, you don't have to carry your other vacuum up the stairs, and you can remove more dust from the upper floor. You can also quickly go over the closet or desk if your stick vacuum has a built-in handheld vacuum.
In short
A vacuum and stick vacuum are too different from each other to make a good comparison. It mainly depends on your wishes and home situation which suits you best. Generally, you use a regular vacuum for the larger vacuum jobs and a stick vacuum is useful for small rooms, or as a supplement. I've put the most important similarities and differences in an overview.
Did this help you?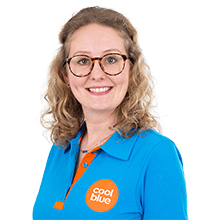 Article by: