Vacuum vs stick vacuum
Vacuuming is an important part of the household. Now there are the traditional sled vacuum cleaners, but more and more people use a stick vacuum cleaner. What is the difference between these 2 types of vacuum cleaners? In this article I tell the differences and I indicate the advantages and disadvantages per type of vacuum cleaner.
---
Pros and cons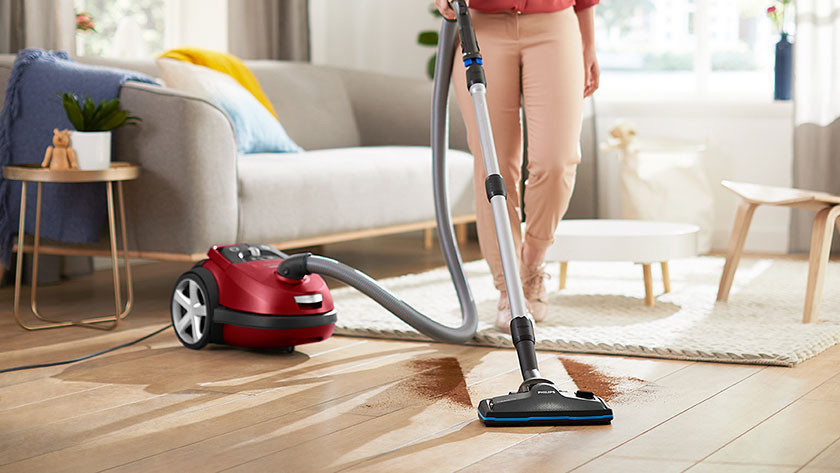 Vacuum
A sleigh vacuum cleaner is the most traditional vacuum cleaner. The vacuum cleaner has a cord and only works if it is plugged in. Dust ends up in a dust bag or dust container. This depends on whether you buy a vacuum cleaner with a bag or without a bag.
Large collection capacity
No time limit
Higher suction power
Larger surfaces
Fixed to power outlet
Higher energy consumption
Heavier weight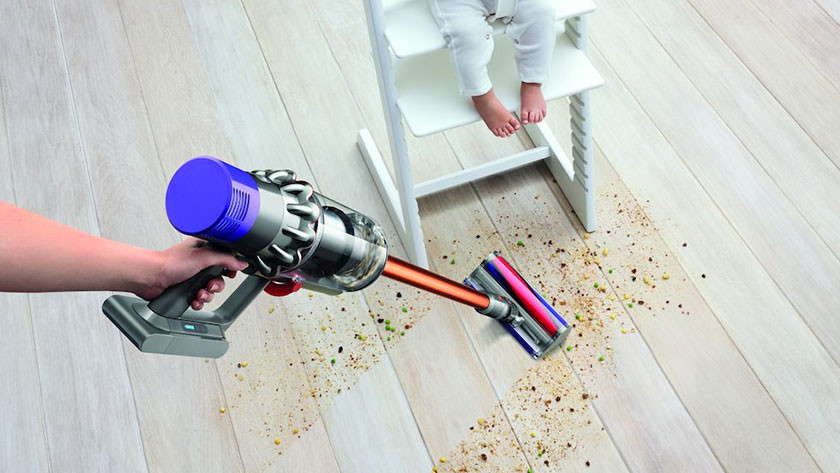 Stick vacuum
A stick vacuum cleaner is a vacuum cleaner without cord. This means that the vacuum cleaner works on a battery, which you regularly recharge. The battery life is different for each stick vacuum cleaner. Dust ends up in a dust container that you emptied regularly.
Wireless
Light weight
Energy-efficient
Possibility for petty thief
Limited battery life
Smaller dust collector
Lower suction power
Usage
Which vacuum cleaner suits you best depends on your wishes and needs. The vacuum cleaners differ considerably from each other. How big is your house for example? Do you have a busy family life and are you vacuuming fairly often or do you want a vacuum cleaner for it?
Surfaces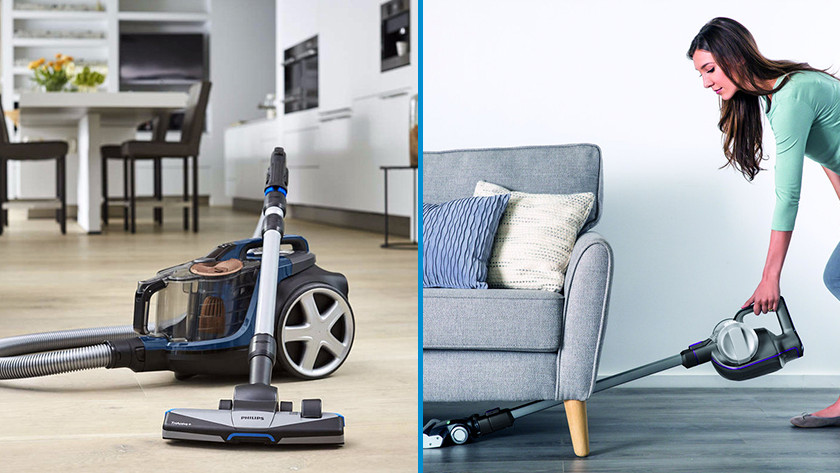 The biggest difference is that a stick vacuum cleaner works on a battery and a vacuum cleaner on mains power. As a result, the stick vacuum cleaner is limited in its useful life. Do you want a vacuum cleaner for regular use and often vacuum clean larger surfaces, like the whole house in one go? Then a vacuum cleaner is a better choice for you or you have to pay close attention to the battery life. If you live on a maximum of 100 square meters and regularly vacuum clean 1 space, a stick vacuum cleaner will do just fine for you.
household composition
By this I mean how busy it is in your household. Are there children, for example, do four-legged friends run around or are you regularly not at home? The busier the household is, the more dust and dirt is often on the floor. I discuss 2 types of households: busy and quiet. Of course there is a lot in between, but you know yourself which household comes closest to your situation in the neighborhood.
Busy or quiet household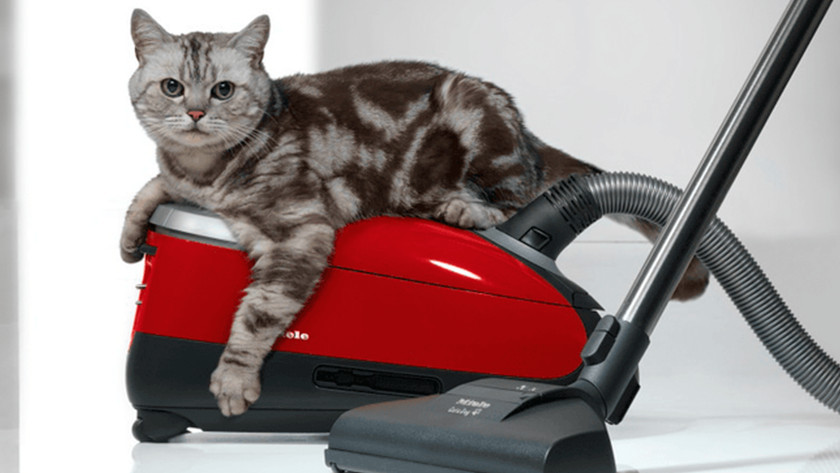 Pressure household
A busy household often means more dirt and dust in the house. Since a stick vacuum cleaner has a smaller dust collection and less suction power, it is more sensible to buy a regular vacuum cleaner in this case. This also helps to remove coarser dirt from the ground, such as animal hair or gravel. In addition, in a busy household you are often busy vacuuming longer, a stick vacuum cleaner with a limited battery life is less suitable for you.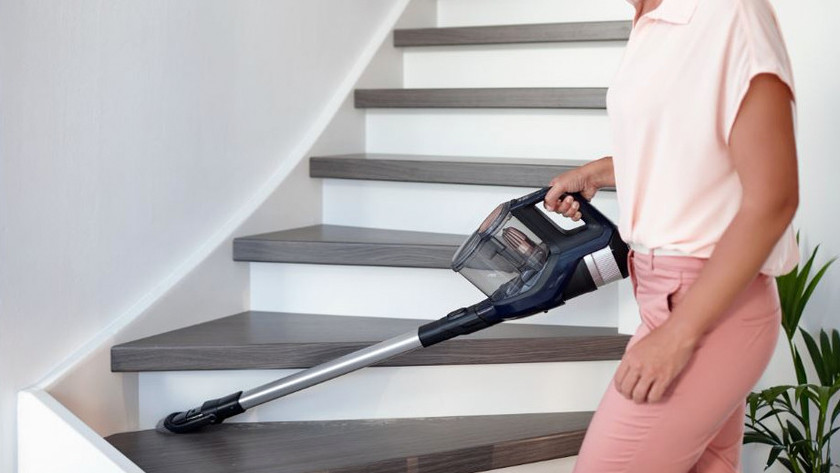 Quiet household
If you have a small household or if you're regularly away, a stick vacuum could be a good choice for you. In general, there will be less dust and dirt will be on the ground, and a stick vacuum will do just fine for this. In addition, a small dust container isn't a problem in this case. Do you want to vacuum the entire house in one go with the stick vacuum? Make sure that you choose a stick vacuum with at least 45 minutes of battery life.
For there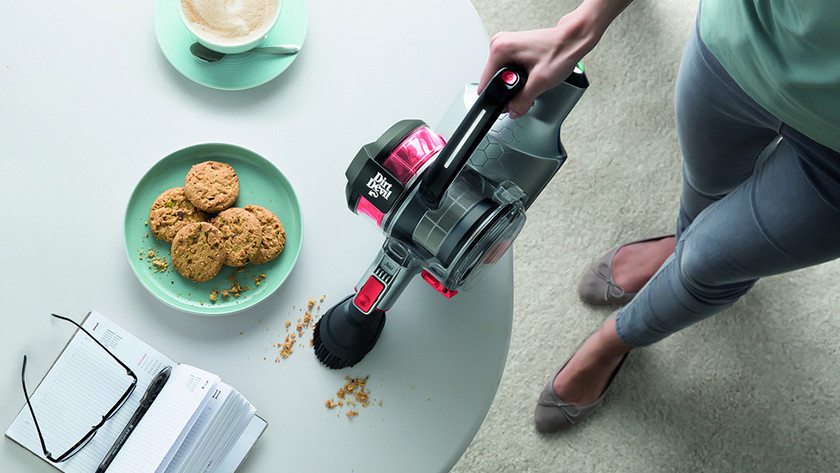 Do you already have a vacuum cleaner but do not you feel like picking up for small vacuum cleaning jobs? Then a stick vacuum cleaner is a good addition. Convenient, for example, to be placed on the top floor. If there is still something to do at home, choose a stick vacuum cleaner with an integrated petrol thief. You easily remove the petty thief from the stick vacuum cleaner if, for example, a cracker with sprinkles has fallen from the sink.
In short
A vacuum cleaner and stick vacuum cleaner are too different from each other to make a good comparison. It mainly depends on your wishes and home situation which suits you best. Generally, you use a regular vacuum cleaner for the larger vacuum cleaning jobs and a stick vacuum cleaner is useful for small rooms or as a supplement. I have put the most important similarities and differences in a table.
Conclusion
| | Vacuum | Stick vacuum |
| --- | --- | --- |
| Large vacuum cleaning jobs | Yes | No (except some models) |
| Small vacuum cleaning jobs | Yes | Yes |
| For there | No | Yes |
| Coarse dirt | Yes | No (except some models) |
| Viable | No | Yes |
| Get started quickly | No | Yes |
| High suction power | Yes | No (except some models) |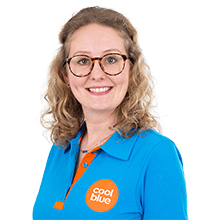 Article by: