Vacuum with or without bag: what is the difference?
One of the first choices you have to make when buying a vacuum is whether you want a vacuum with a bag or without a bag. In this article, I'll compare the types of vacuums. Curious about the similarities and differences? After reading this article, you'll know whether you need a vacuum with or without a bag.
---
Traditional vacuums with or without bag
Bagged
With a vacuum cleaner with bag, dust enters a vacuum cleaner bag that is in the vacuum cleaner. If it is full, replace the bag. It is important to do this regularly. The suction power of the vacuum cleaner decreases when the dust bag becomes full.
Larger collection capacity
Changing bag is simple and hygienic
Noise level is lower
Less dust in the vacuum cleaner
Suction power decreases when dust bag gets full
You have to buy new dust bags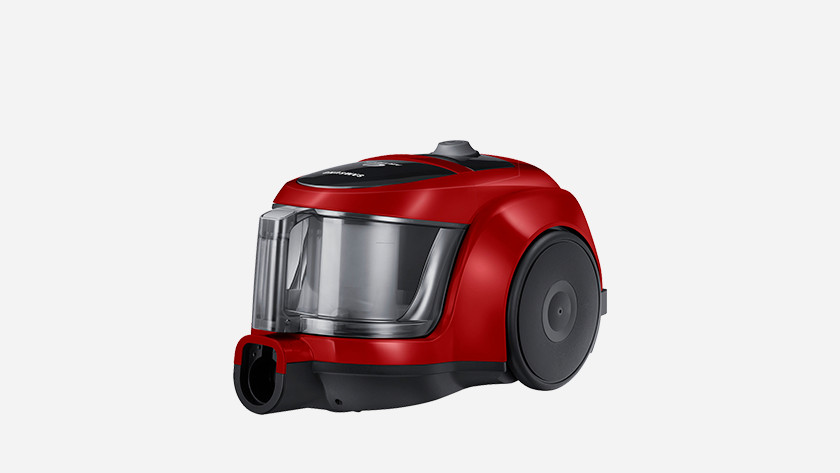 Bagless
Dust ends up in a dust container with a bagless vacuum cleaner. This is often transparent so that you see when it is time to empty it. You simply do this over a trash can, but it is a dusty job. So make sure you have a wide trash can or do it outside.
Lower energy consumption
Suction does not decrease when dust bin becomes full
You save costs on vacuum bags
Emptying the dust container is dusty
Noise level is higher
Stick vacuum or bagless vacuum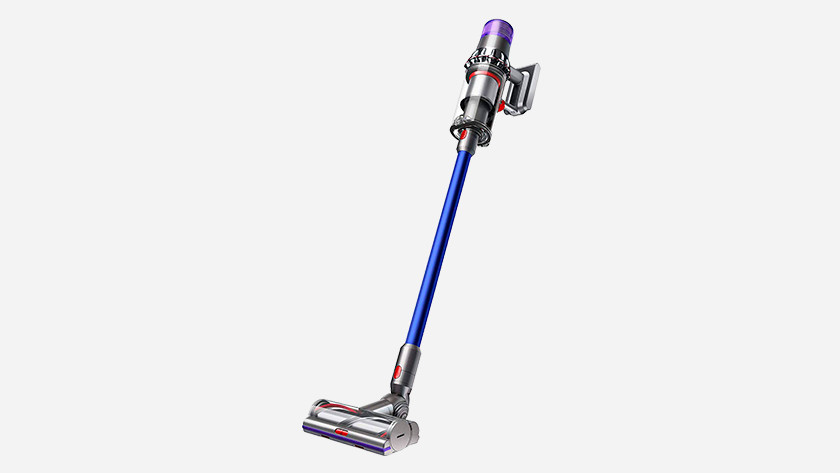 Stick vacuum
A stick vacuum is light and has a dust collector instead of a bag. There are stick vacuums that only weigh 3 kilograms, making them easy to lift up the stairs and move through the room. They're maneuverable, easy to use, and the various brush attachments make them suitable for hard floors and carpets.
Cordless
Easy to use
Maneuverable
The battery drains quickly
Makes more noise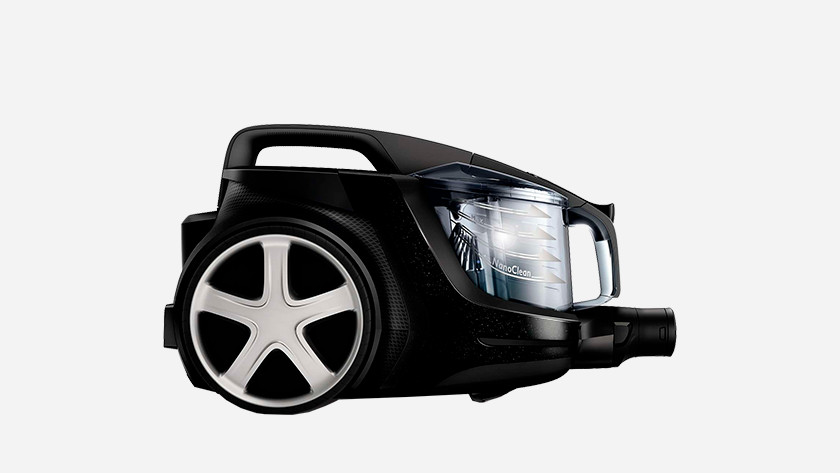 Bagless
If you have a bagless vacuum, you won't have any extra expenses for purchasing vacuum cleaner bags. The dust and dirt is neatly collected in the dust cup. You can just empty it in the trash can when it's full.
Lower energy consumption
Suction power doesn't decrease as the dust collector fills up
Quieter than a stick vacuum
Emptying the dust collector is a little messy
Usage situation and wishes package
Which vacuum cleaner suits you best depends mainly on your usage situation and the wishes you have. There are situations in which you can better opt for a vacuum cleaner with a bag or without a bag. What is important to you?
Bagged vacuum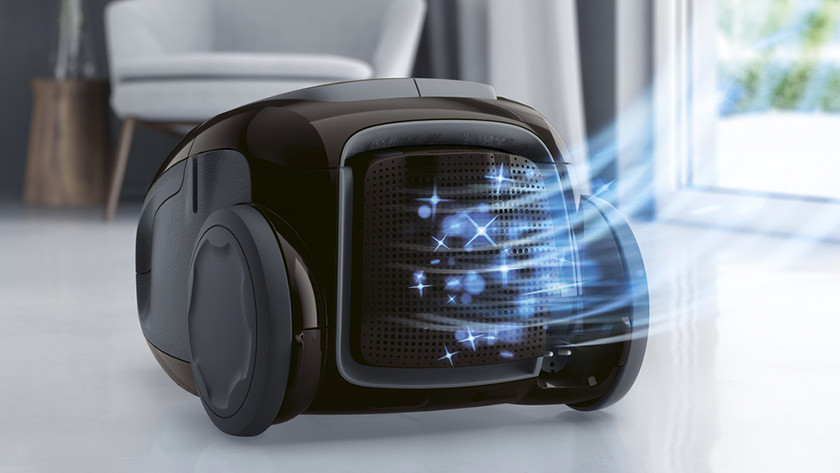 Allergies
If you have allergies, a HEPA 13 filter or higher are particularly important. There are vacuum cleaners with or without a bag that have this filter. But a vacuum cleaner bag works as an extra filter. In addition, changing the bag is more hygienic than emptying a dust container. So if you have bad allergies or you're very sensitive to dust, I recommend choosing a vacuum cleaner with bag from the list of vacuum cleaners suitable for allergies.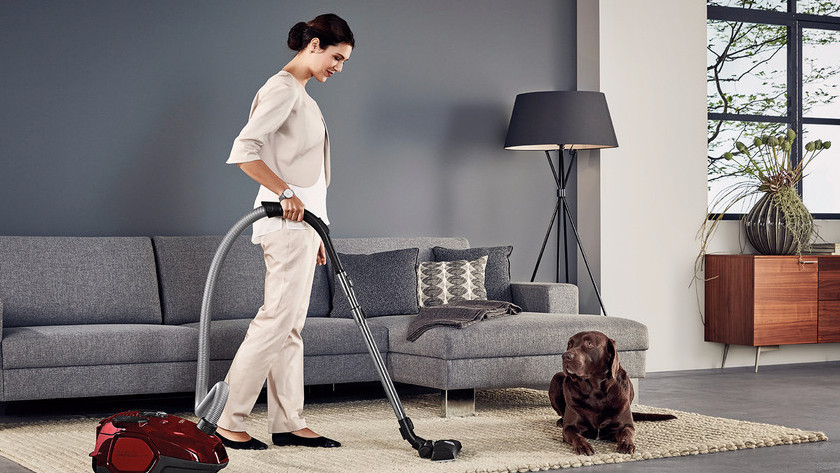 Pets
Do you have pets, then you also have regular dog or cat hairs in the house. If these have been in the dust collection of a vacuum cleaner for a while, it may be that you are going to smell this. A vacuum cleaner bag also works as an odor filter in this case. During the emptying these odors do not return to the room. Choose from the list of vacuum cleaners suitable for animal hairs a vacuum cleaner with bag if you like.
Stick vacuum without a bag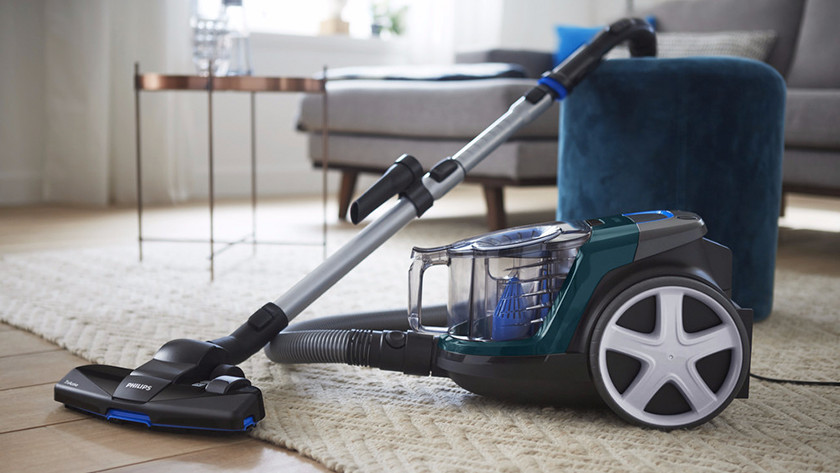 Constant suction power
Bagless vacuum cleaners generally feature cyclone technology. This technology makes sure the suction power doesn't decrease as the dust cup fills up. It's easy and fast to grab a stick vacuum when you want to clean the living room or kitchen. They're often light and maneuverable, so you'll have a clean floor without much effort.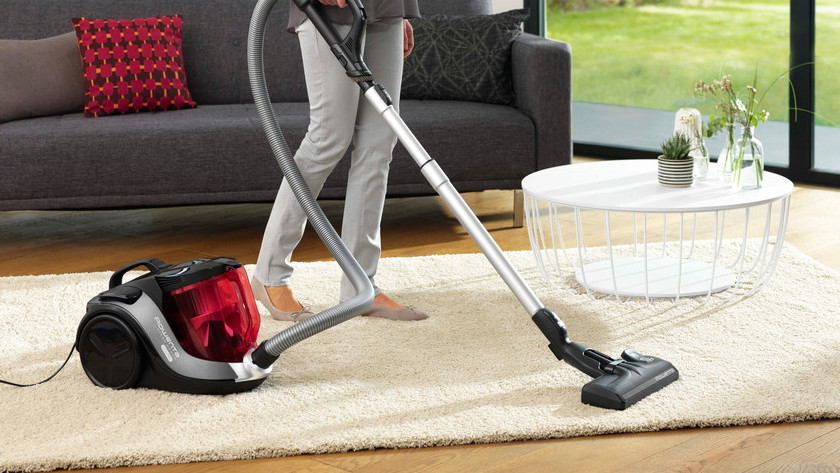 Save costs
We recommend replacing dust bags once every 3 months. As a result, the costs you make when buying vacuum cleaner bags are the best. Because you do not need vacuum cleaner bags for bagless vacuum cleaners, you save a lot of money on not buying vacuum cleaner bags.