How do you choose a cordless drill?
Which cordless drill is the best choice for you depends on what jobs you have planned. You can use a cordless drill for screwing as well as drilling into wood, metal, and softer types of stone such as plaster. But what other specifications do you look for to get the best results? On this page, we'll help you choose the best cordless drill for you.
---
Drill and screw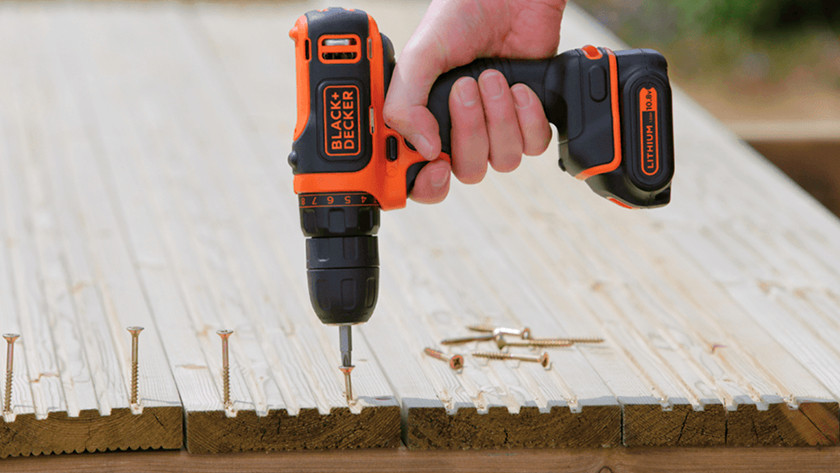 How demanding are the drill jobs?
With lighter cordless drills, you can turn small screws and drill holes in wood with a maximum diameter of 22mm. On average, drill jobs require drill holes between 22.1 and 30mm in size. The heavier models have a drill capacity from 30mm in wooden surfaces. Do you also want to drill into hard materials such as brick and concrete? You need an impact drill or hammer drill.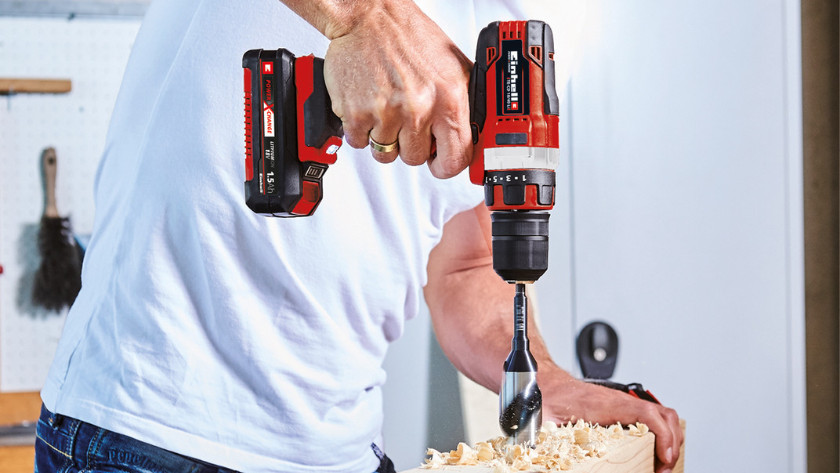 How demanding are the screw jobs?
The higher the screw force of a cordless drill, the easier it is to fasten screws in thick material. Screw force is called "torque" and is measured in Newton meters (Nm). For light screw work, a torque of 25Nm is sufficient. If you choose a drill with a torque of between 25 and 50Nm, you can use it for all the usual jobs in and around the house. With more than 50Nm, even professionals will have enough power for heavy screw work.
How often and for how long will you use the machine?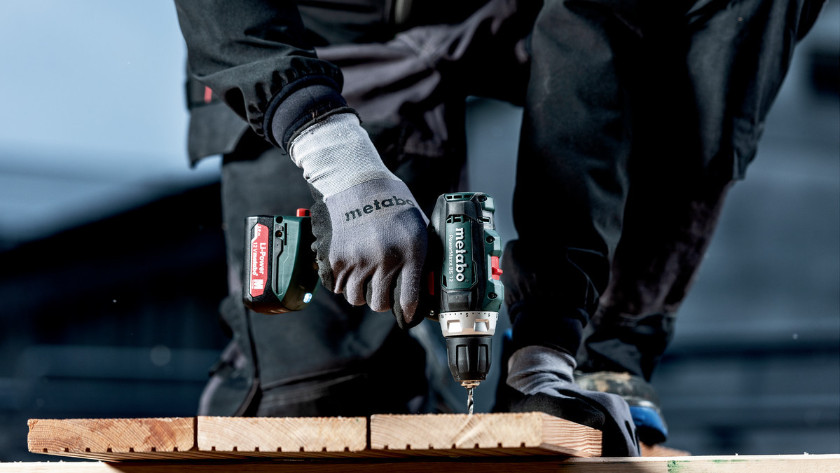 In general, the higher the battery capacity (the amperage, or Ah), the longer you can work with a single battery charge. That means that if you use the cordless drill almost daily and for long periods, we recommend a cordless drill with an amperage of 3 or more. This prevents the battery from running out before the job is done. Such powerful batteries do make the machine heavier. If you use your cordless drill occasionally, a battery with an amperage of between 1 and 2 will suffice.
How many batteries do you need?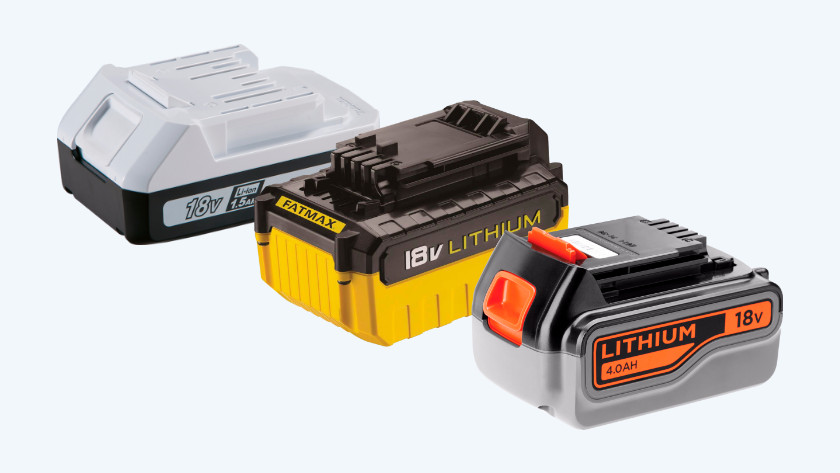 Cordless drills are available as complete sets with 1, 2, or even 3 batteries. If you already have a matching battery at home, choose a 'bare tool'. That's a cordless drill without a battery. Many tool brands have their own battery platform, so you can use the same batteries for different machines with the same voltage. If you choose a bare tool, this saves on costs, but also on storage space in the shed, workshop, or van.
How many speeds do you need?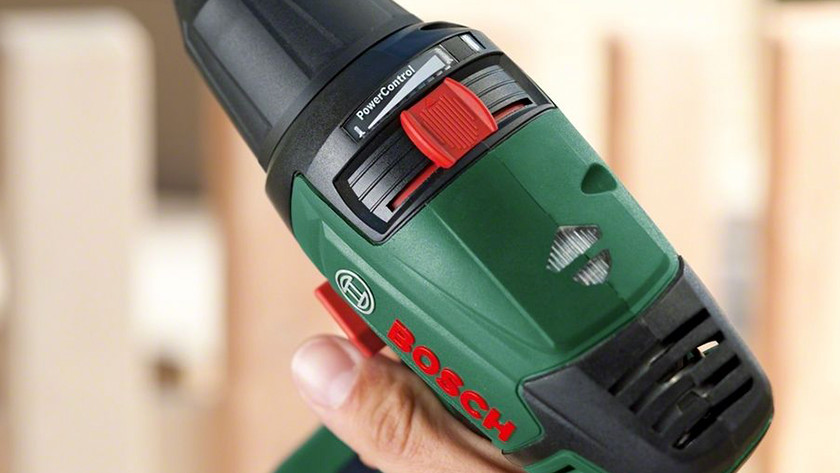 Most cordless drills have 2 speeds. The first speed has a lower RPM and higher torque for screw work. The other speed has a higher RPM and lower torque which is suitable drilling. You can set them with a slider on the top of the cordless drill. Machines with only 1 speed setting are really only suitable for screw work and for drilling into wooden surfaces. If the machine has more than 2 speeds, you have even more control over the drilling and screwing.
Which bits and drills do you need?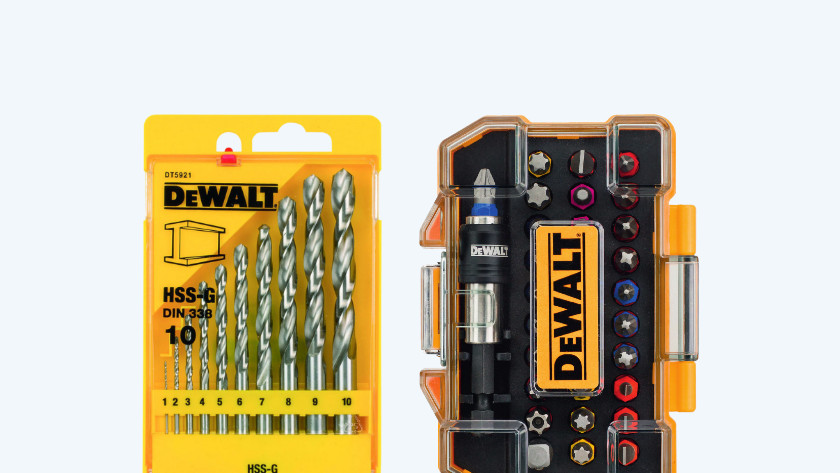 For optimum screw and drill results, use the right drills and bits. If you choose the wrong type of bit, the cordless drill will spin on the screw head. This results in an unusable screw and quickly worn bit. In addition, use a drill bit of the right size and for the planned surface for better drill bit durability and drill hole quality. Want to be done in one go? Choose a complete bit and drill set.
Did this help you?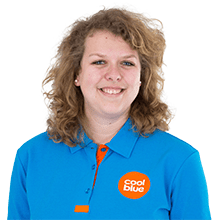 Article by: