The most common failures of Indesit washing machines
If your Indesit washing machine gives an error on the display, you want to find a solution for it as quickly as possible. It could be that your washing machine is leaking or failing to drain water, for example. In this article, you can read what you can do to solve these problems yourself.
---
Indesit error F01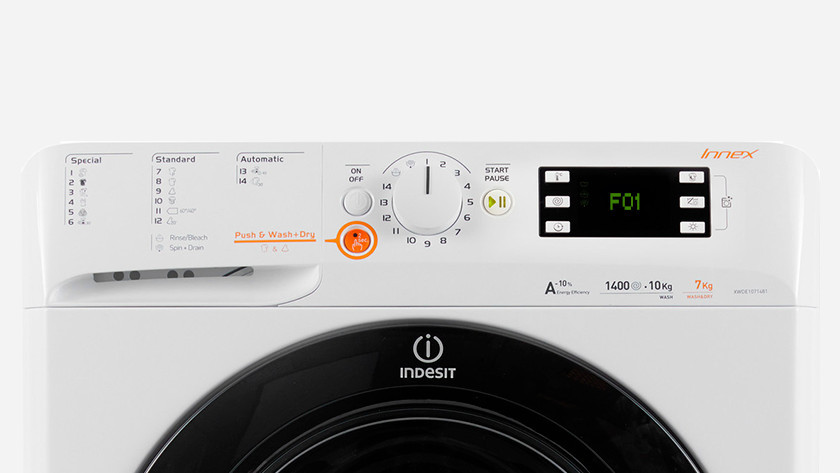 The washing machine won't start:
Turn off the washing machine and unplug the connector.
Wait 2 minutes and put the connector back in.
Wait 30 seconds and turn the washing machine back on.
Indesit error F02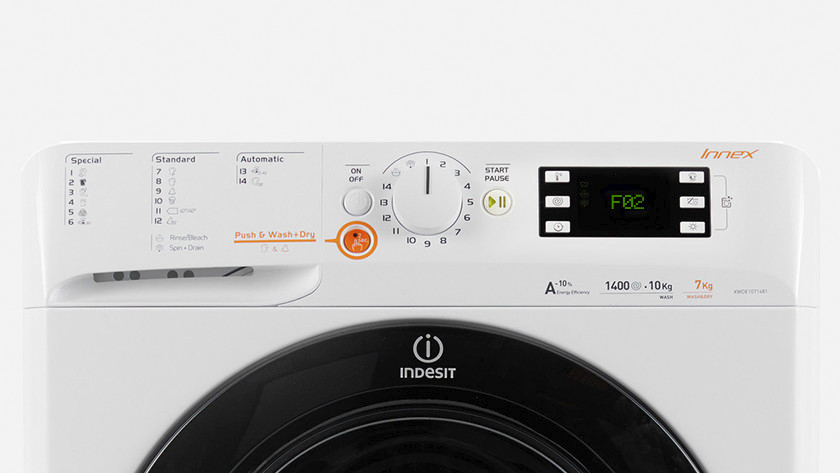 There is a problem with the drum propulsion:
It's not recommended to resolve this yourself.
Turn off the washing machine immediately.
Contact the customer service of Indesit.
Indesit error F05 or F11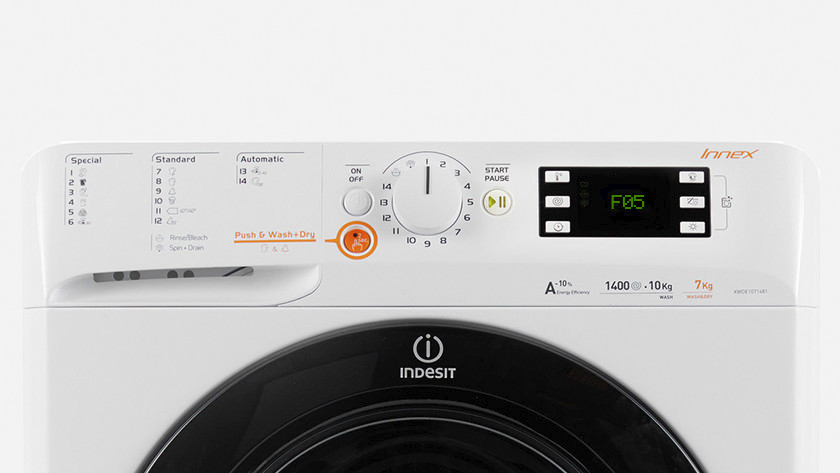 The washing machine won't drain the water due to a problem with the drain:
Prepare a towel or a bucket.
On the front side of the machine, open the hatch in front of the drain filter and unscrew the filter.
Drain the excess water and collect it.
Check if there's a pin, coin or button in the drain and remove it.
Clean and replace the drain filter.
If there's a kink in the hose, carefully straighten it.
In case of blockage, unclog the drain.
Indesit error F06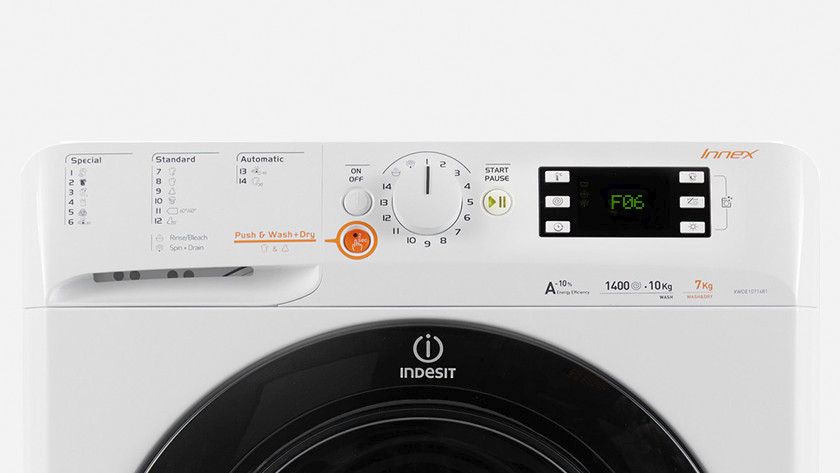 The door won't close properly:
Check if there's any laundry in the door.
Put the laundry all the way in the drum.
Close the door and restart the washing machine.
Didn't fix the problem?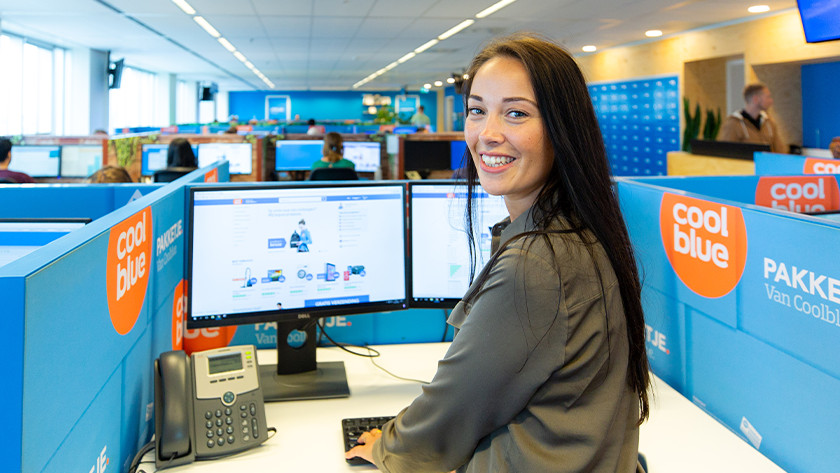 If the Indesit washing machine still gives an error, you need a technician. Contact the point of purchase or the customer service of Indesit.
Did this help you?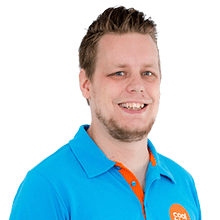 Article by:
Jeroen
Washing Machine Expert.