What are the possibilities with the Fitbit App?
Good, you've got your Fitbit activity tracker. You have a fitness goal in mind and want to go for it. In order to get insight into your progress. The Fitbit app that goes with your activity tracker is a handy tool. The app is available for iOS, Android, and Windows 10. In this article, I'll tell you all about the possibilities of the Fitbit app.
Daily activities & sleep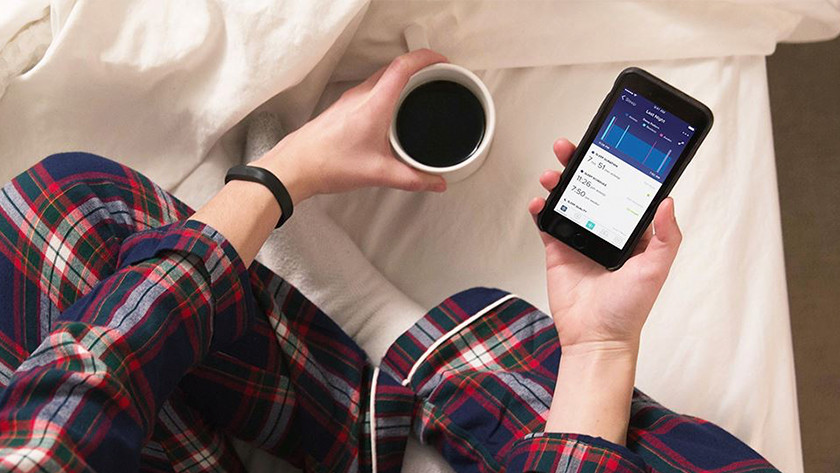 You can set goals on the Fitbit app. For instance, indicate how many steps you want to take in a day and how many calories you want to burn. The app continuously shows you your progress when it comes to these goals. Reached your goal? Your tracker will vibrate. In addition to your activities, the Fitbit also measures your sleep. The next day, you can see how many hours you got and when you were in light or deep sleep. Suffering from fatigue? Set a sleep goal. If you also enter when you want to wake up, the app calculates what time you should go to sleep. You'll be reminded when it's time for bed, helping you establish a regular sleep rhythm.
Workouts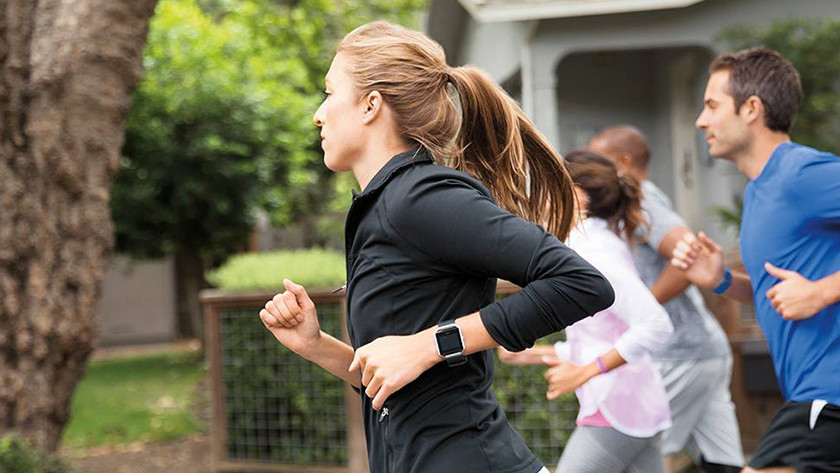 In order to stay healthy, it's important to get enough active exercise. Going out for a run? Bring your smartphone along because the app will track your GPS position during your workout. That way, you can see exactly where you were afterwards. The app also lets you listen to your favorite iTunes playlist and lets you know your distance traveled and speed through voice notifications. Your workouts will be stored and shown in a calendar. This gives you a nice overview of all your workouts and your progress.
Weight & Nutrition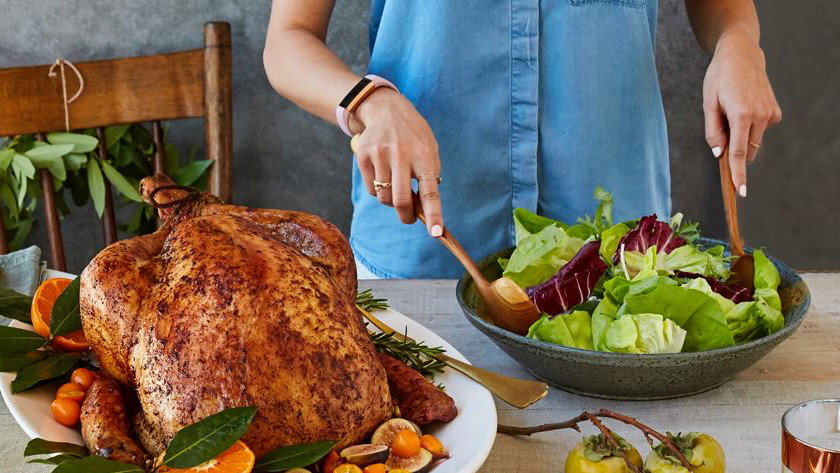 Want to lose weight or watch your weight? Be sure to track your calories. Your calorie consumption is measured automatically by your activity tracker. Thanks to the handy food scanner in the app, you can also easily track your calorie intake. Just scan the bar code of a product and the app will recognize how many calories it contains.
Want to watch your weight more accurately? Get the Fitbit Aria WiFi Smart Scale. This scale can be connected to the app, also giving you insight into your body fat percentage, BMI, and muscle mass.
Motivation
Sometimes, it's hard to stay motivated. Luckily, the Fitbit app will help you with that. Invite your friends or colleagues to take up a challenge. That way, you can see who has taken the most steps or traveled the most miles at the end of the week. You'll also get motivating messages on your smartphone to help you reach your goal? Made it? You deserve a medal. Personal best? Tell your friends. Send a selfie and your workout details to each other or share them on social media.
Conclusion
Using the Fitbit app in addition to your activity tracker, helps you become even more health-conscious. Besides tracking your daily activity and workouts, you can also keep an eye on your weight using the app. It's great to see where you started and where you are now. Not unimportant: You can connect multiple devices. This gives you an overview of all your data in 1 app. I also think the motivating messages on your smartphone, earning medals, and challenging friends and colleagues are great ways to stay motivated.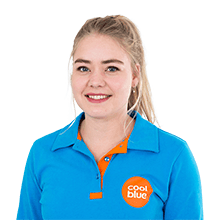 Article by: