How do I connect my DJI drone to a smartphone?
You want to control your DJI drone via the app. To do this, you first have to make a connection between the device and your smartphone. With these step-by-step instructions, you can learn how to do this. After completing these steps, you can use your smartphone as a handy remote control when you're flying the drone.
---
Step 1: download the DJI app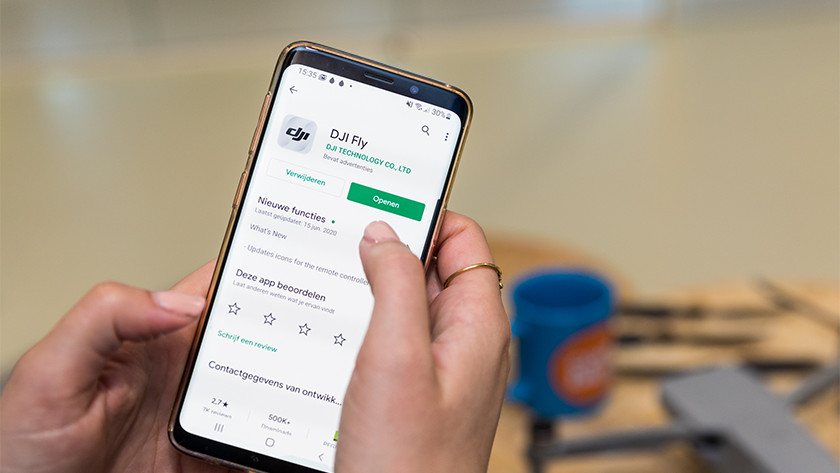 To operate the drone with your smartphone, you need the DJI Fly app. If you don't have this app yet, download it in the App Store or Google Play. Go through all the steps that appear on your screen until you're done. When the app has downloaded, you open it and accept the terms and conditions.
Step 2: open the DJI Fly app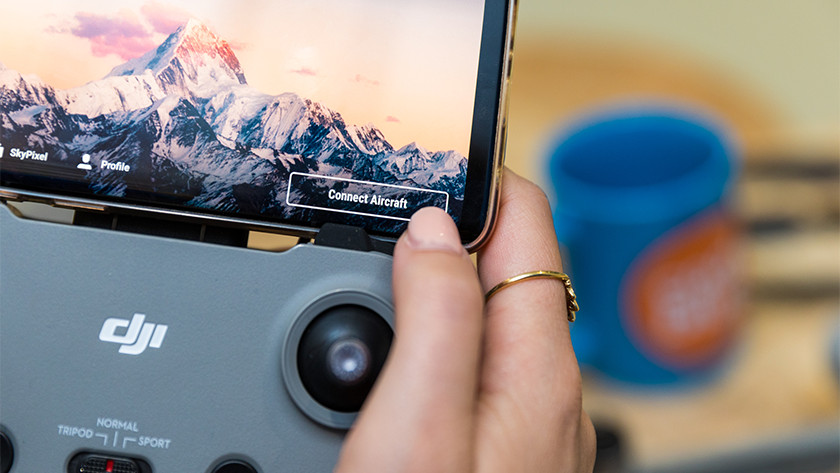 If you're using the app for the first time, it will probably ask you to register. Create an account, so you can proceed in the app. If you already have an account, you can log in. If all goes well, you'll end up in the home menu. Select Connect aircraft to connect to your drone. You'll see the different drone models by DJI and can select your drone model.
Step 3: connect to the remote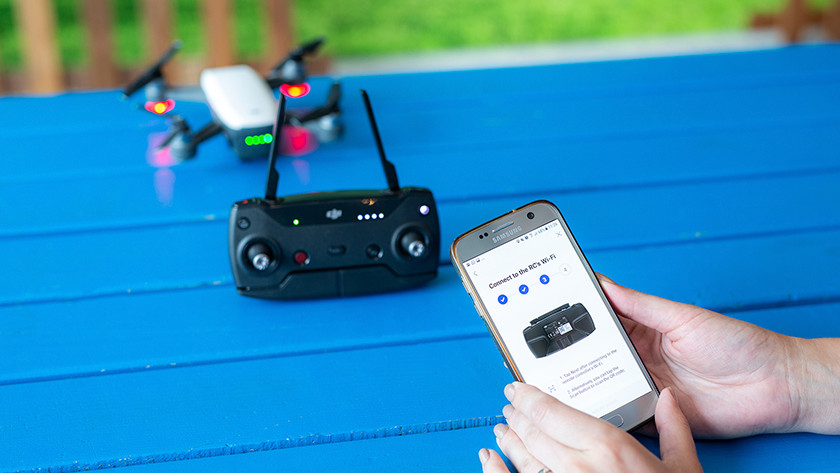 Before connecting to your drone, you first place your smartphone in the mount on the remote. Then you can connect the two with the included RC cables. You need a cable with a Lightning connector for iPhone and one with a USB-C connector for Android. In the app, you can find an instruction video on how to connect the cables. You can now turn on the remote with the on/off button. Press it once shortly and then a second time, holding down the button.
Step 4: turn on the drone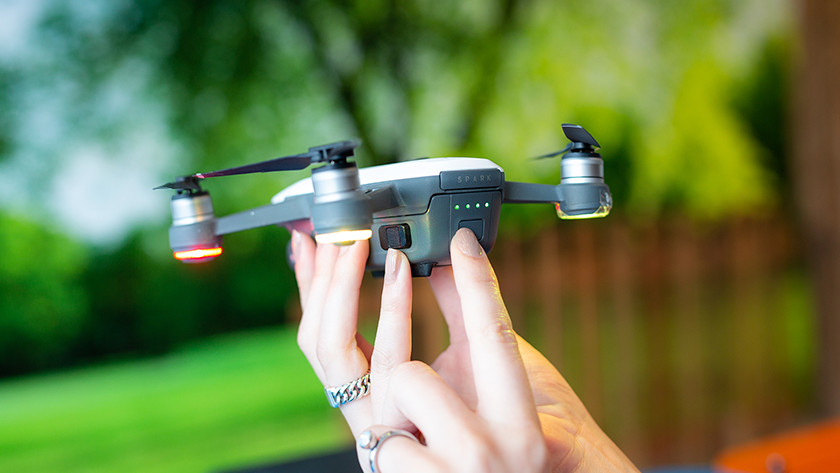 The remote is connected to your smartphone. Select Camera view now. You'll see that the drone isn't connected to the remote yet. Turn on the drone the same way you turned on the remote. The location of the on/off button differs for each DJI drone. The drone is turned on if the lights on the button and the lights underneath the propellers are on. If everything goes well, you also hear a start-up sound. The remote will now connect to the drone.
Step 5: connection has been made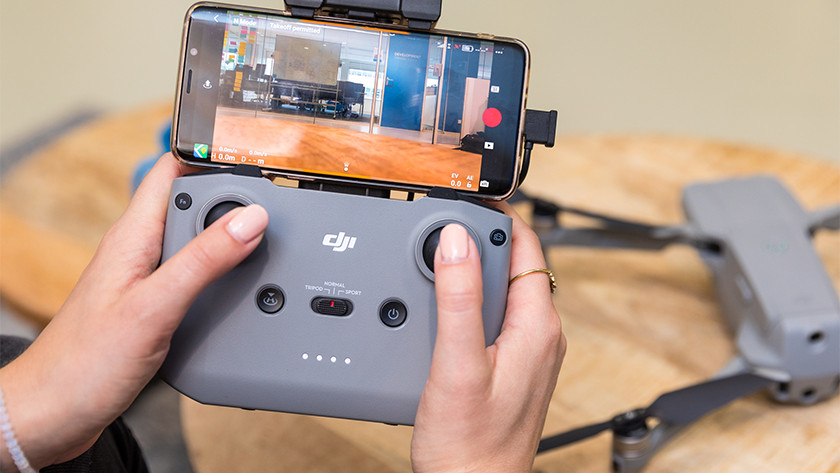 When the remote is connected to the drone, you'll see the camera feed on your smartphone screen. That means it's successfully connected. If you don't see an image on your phone, you'll find red icons at the bottom of the screen that indicate the connection hasn't been successful yet. If you click on these, the remote will try to connect again. You'll probably be able to see the camera feed now.