How do I connect my DJI drone to a smartphone?
You want to control your DJI drone via the app. To do this, you first have to make a connection between the device and your smartphone. You can read how to do this via this step-by-step plan. After completing these steps you can use your smartphone as a handy remote control for flying with the drone.
Step 1: first switch on the drone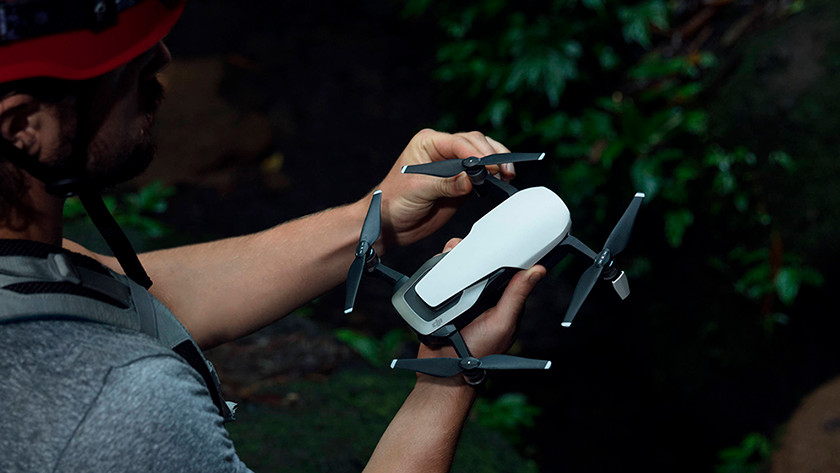 Make sure the battery of your drone is charged. Turn on the drone. You can do this by pressing the on and off button. It differs per DJI drone where this button is located. The drone is on when the green lights on the button and the lights under the propellers start to burn. If all is well, you'll also hear a start-up sound. Do you want to know exactly how to use your model? Then check the user manual.
Step 2: connect to the WiFi network of the drone
Open the menu on your smartphone where you change the settings. Then go to the WiFi settings. Between the options you will find the WiFi network of the drone, recognizable by the name of the model. Your phone now asks for a WiFi password. You can find this password under the battery and on the box of your drone. Enter the password and wait until a connection is made.
Step 3: download the DJI app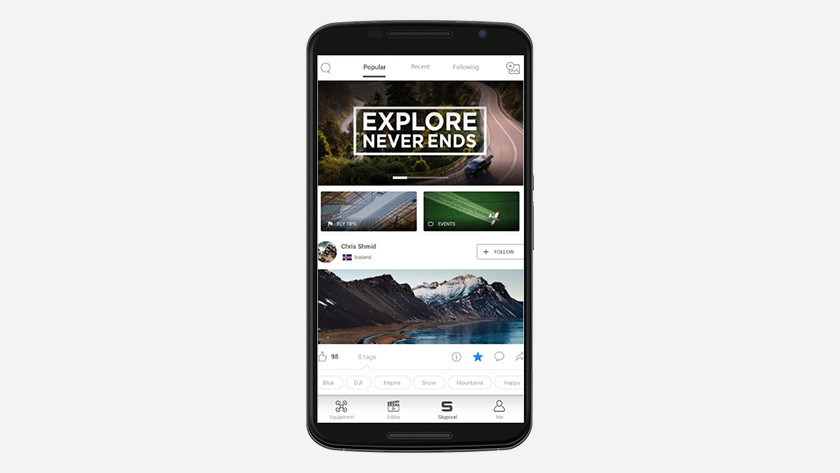 You have now connected to the WiFi network of the drone. To control the drone via your smartphone, you need the DJI GO app. If you don't have it yet, first go to the App Store or Google Play to download it. Complete all the steps that appear on your screen until you are done.
Step 4: open the DJI GO app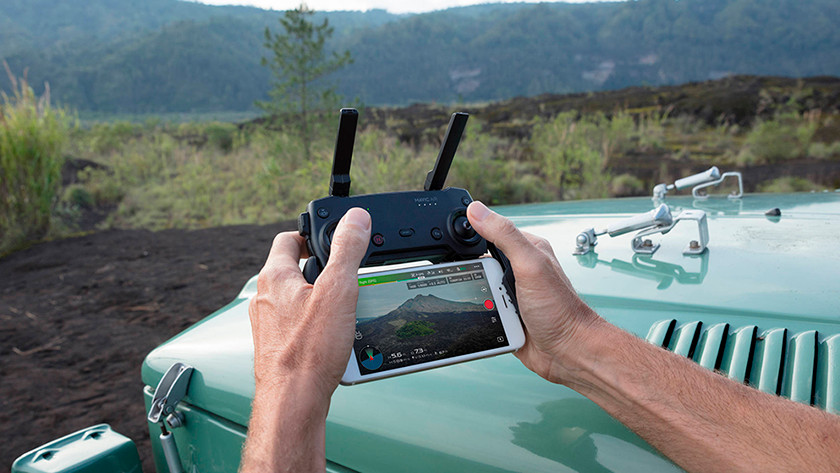 The app is ready to use, time to open it. If you are using the app for the first time, it is probably asking for a registration. Create an account so that you can continue in the app. If all goes well, you will then be taken to a start menu. By clicking on 'Go Fly', you will see on your smartphone whatever the camera sees. The connection between the drone and your phone works.