How do you reset an Android One smartphone?
By resetting your Android One smartphone, you delete all your personal data. If your smartphone often freezes or it's slow to respond, for example, a reset might be able to solve that. It's also a good idea to remove all your personal data before you trade in or sell your phone. Follow these easy steps to reset your Android One smartphone.
---
Before you start: create a backup
When you reset your Android One smartphone, all your personal files are deleted. That includes your photos and videos. That's why it's a good idea to create a backup of everything you want to save. You could store everything in the cloud or on a memory card.
Step 1: opening the app drawer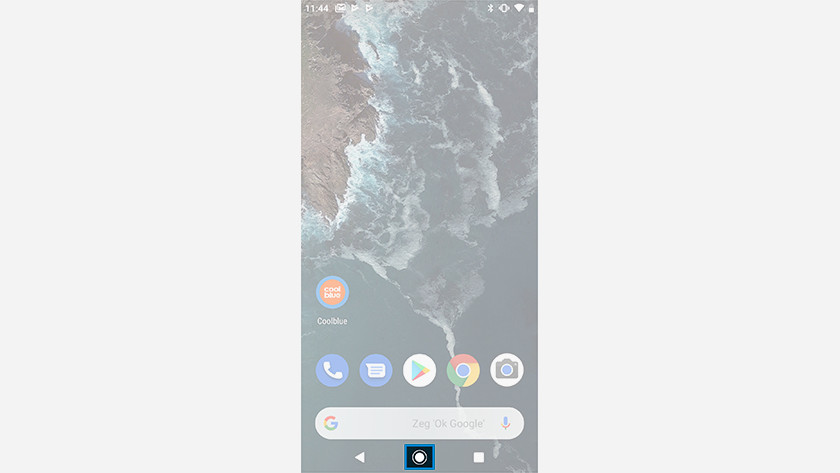 Open the app drawer from your home screen.
Step 2: settings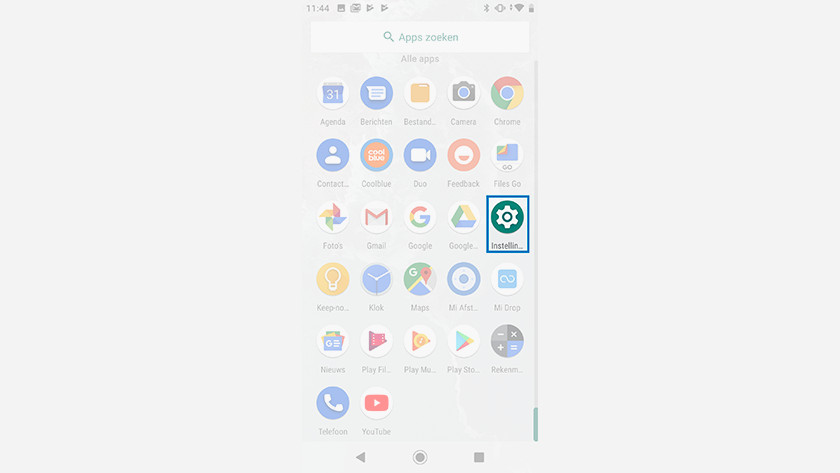 Step 3: system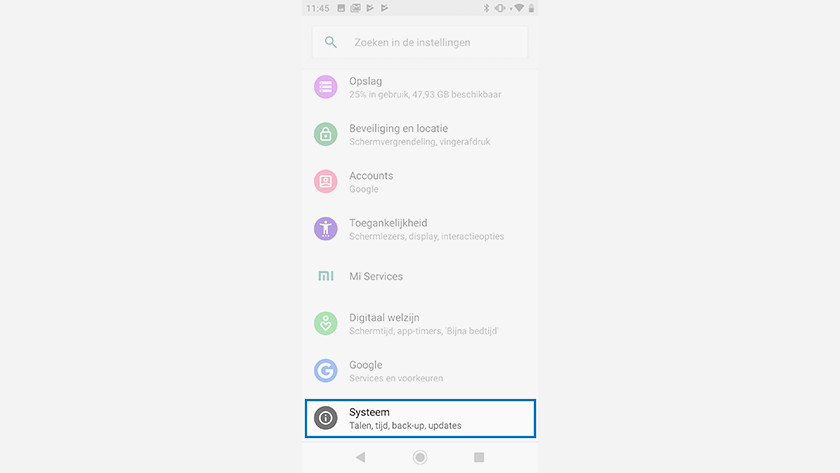 Scroll down and press System.
Step 4: advanced
Step 5: reset options
Step 6: delete data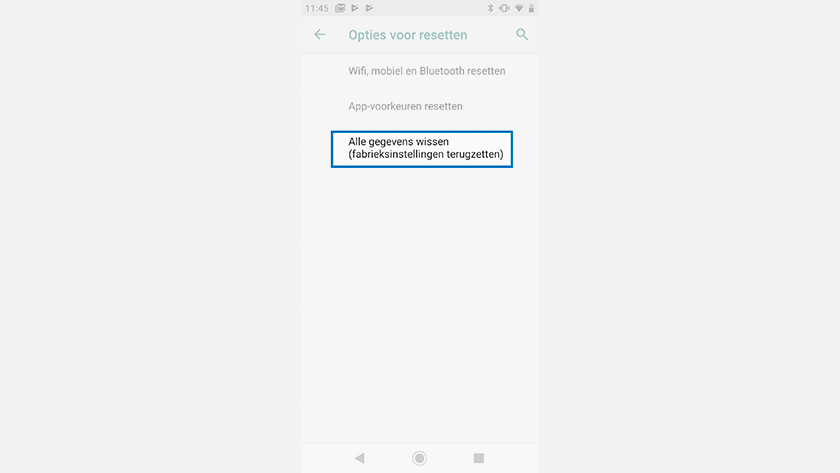 Press Delete all data (restore factory settings).
Step 7: confirm and reset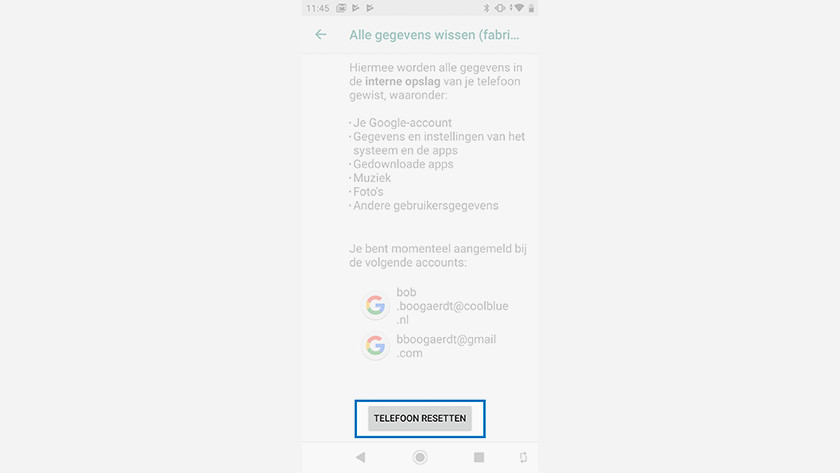 You'll know see which files you're about to delete. Scroll down, press Reset phone and enter your PIN code to confirm the reset. All your data will be deleted and your smartphone will be restored to factory settings.
Help from an expert in the store
Couldn't reset your Android One smartphone after this article? Our experts are at your service in the Coolblue stores. They'll be happy to help you reset your Android One phone. You can also contact them for other questions about your Android One device.