How do I set up my Apple iPad?
You want to get started with your Apple iPad as soon as possible, but you have to do the setup first. In order to help you with that, we have prepared a step-by-step plan for you. This way, you'll walk through the setup without a problem.
---
Setting up the Apple iPad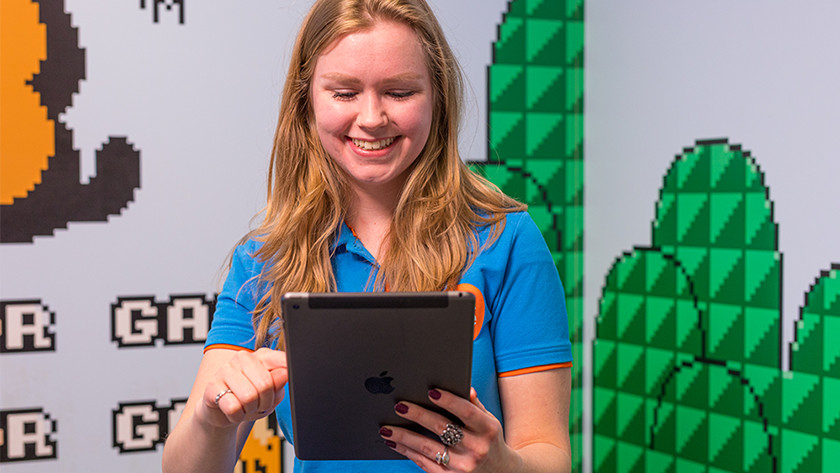 Setting up your iPad isn't difficult. Follow these steps to quickly get started with your iPad.
Set up the Apple iPad automatically or manually
Set up your Apple ID
Set up accounts and other useful functions
Step 1: Turn on and choose language
Turn on the iPad

Start the setup

Choose the correct language
Turn on the Apple iPad by pressing and holding the button on the top right of the device.
'Hello' appears on the screen. Swipe the screen or press the home button to start with the setup of your iPad.
In the list of languages, choose the correct language, then choose the country.
Step 2a: choose your configuration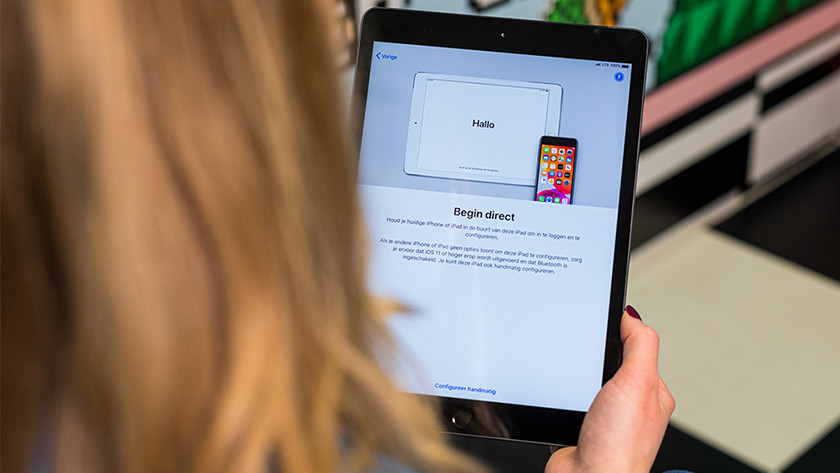 Want to configure your iPad automatically? Place another iPad or iPhone next to your new iPad and follow the steps on the screen. Your iPad will copy the settings from your other device. Do you want to set up your iPad manually? Tap 'Configure manually' at the bottom of the screen. Extra steps are involved for this option.
Step 2b: steps for manual configuration
Choose a WiFi network

Set up Touch ID

Choose a passcode

Transferring data
Select your WiFi network, enter the password, and select 'Connect'.
Set up Touch ID by following the on-screen instructions. Do you have an iPad Pro? You can use this step to set up Face ID.
Choose a code that you can easily remember to lock your Apple iPad. Repeat the code.
Decide if you want to transfer data from another device to your iPad. You can do this via iCloud, a Mac computer, or an Android device.
Don't want to transfer apps and data? Select 'Don't transfer apps and data'.
Step 3: Set up Apple ID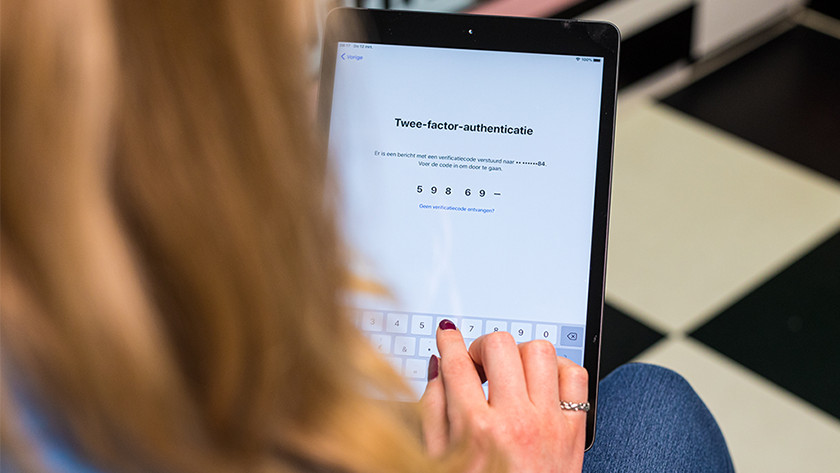 I already have an Apple ID
Enter your Apple ID and tap 'Next'
Do the same for your passcode and tap 'Next'.
'Two-factor authentication will appear on the screen. You'll receive a text message on your phone. Enter the code on the dashes.
Tap 'Agree' when you've read the Terms and Conditions.
The iPad is now configuring your Apple ID. This can take a few minutes.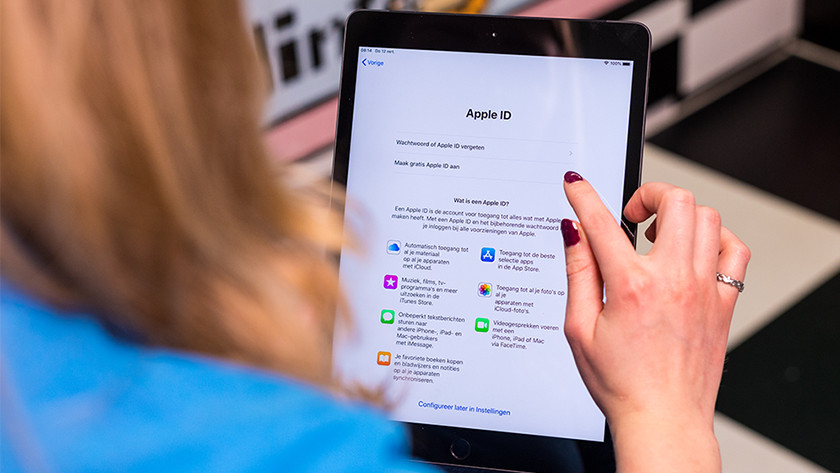 I don't have an Apple ID yet
Tap 'Forgot password or no Apple ID?' and select 'Create a free apple ID'.
Fill in all your information, like date of birth, name, and security question, then tap 'Continue' at the top right.
Fill in your email address and indicate if you want to receive Apple news.
Set the password for your account in the next screen.
The Apple iPad will ask you for your phone number to verify your identity. You'll receive a text message with a code. Enter the code on the Apple iPad.
Scroll through the Terms and Conditions and choose 'Agree' at the bottom right.
Your iPad will now create your Apple ID. This can take a few minutes.
Step 4: Location, Apple Pay and Siri
Indicate your preference for updates

Set up location services

Set up Apple Pay

Set up iCloud Keychain

Set up Siri
Choose if you want to install updates automatically or manually.
Do you have a 4G iPad? You can turn on 'Location Services' or turn this feature off. By turning on Location Services, you allow various apps to use your location. If you don't have a 4G iPad, Location Services isn't available and you won't see this screen.
Do you want to use your iPad for payments? Fill in your Apple Pay information. Choose 'Continue'. Don't want to do this? Choose 'Configure later in settings'.
The iCloud Keychain remembers your information and passwords, so you don't have to enter them manually every time. Choose 'Continue' to turn on this feature. You can also skip this step.
You can set up voice assistant Siri in 5 steps. It's also possible to do this later.
Step 5: Screen time, dark mode and tips
Setting screen time

iPad preferences

Dark or light mode

Apple iPad tips

Choose 'Get started'

Installation completed
On the next screen, you can choose if you want to receive a weekly report on your screen time. This will give you insight into the use of various apps.
Indicate whether or not you want to help Apple improve their products..
On this screen, you can choose if you want to use your Apple iPad in light or dark mode. Tap on the 2 examples to see which you like best. Choose 'Continue'.
Now you can view tips about using your iPad (select 'Continue' after reading every tip)
Tap 'Get started'. The home screen will appear on your iPad and the setup is complete.
Article by: