How do I transfer a hard drive from my old Synology NAS?
It's easy to transfer the drives on most types of Synology NAS. All you have to do is walk through the 6 steps down below. You use this solution if your NAS unexpectedly breaks down. But it also comes in handy if you don't want to buy new drives. This way, you can continue using your data with a new NAS.
---
Step 1: check the compatibility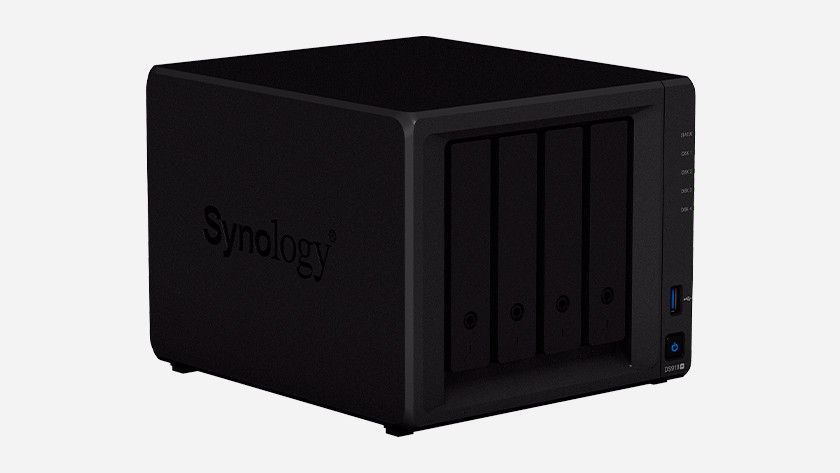 You can't transfer the drives to and from every type of NAS from Synology. For example, the NAS needs to belong to the same series, like the DS216+ and DS218+. Aside from this, transferring data doesn't work with the models listed below. Do you have one of these models? Then you need to purchase new hard drives for your NAS.
DS418, DS418j, DS218, DS218play, and DS118
DS1817, DS1517
DS416, DS416play
Step 2: the preparation
Log in on your old Synology NAS and go to Update & Restore in the Control Panel. Make sure you have the latest version of DSM on your NAS. Don't have the latest version? Then your Synology will notify you in this window. You can make a backup of your configuration in the Configuration Backup tab. This way, you save your settings.
Step 3: make a backup
When you're transferring hard drives you normally don't lose any data. But it's still recommended to make a backup. You can do this via the Hyper Backup application on your Synology NAS. Complete this backup before you continue.
Step 4: transfer the drives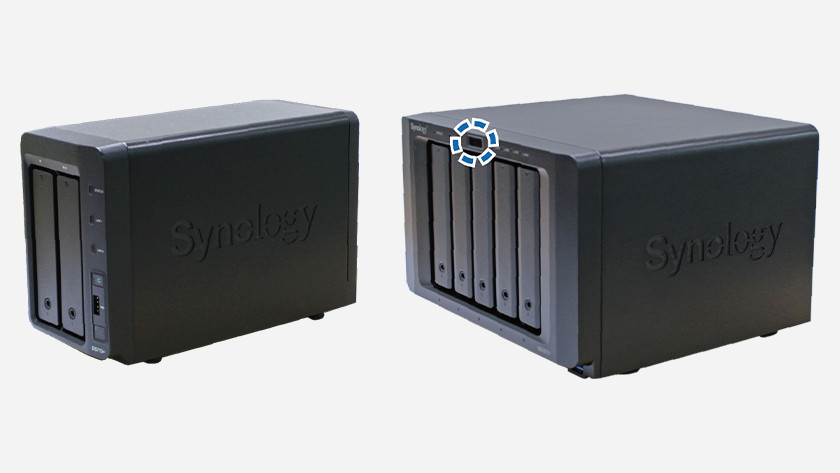 Place your hard drives in your new NAS. Remove the drives from your current network drive. After this, you place them in your new NAS in the same order. Connect your NAS to both network and power and turn it on. Now it's time to set up your new NAS.
Step 5: set up the new NAS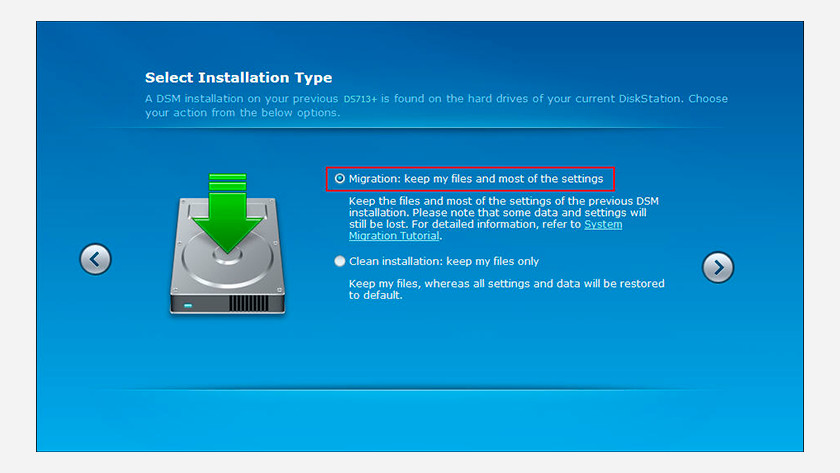 Open a web browser and go to find.synology.com. Double click on your new NAS and check if the status is 'Migratable'. Click on Install to continue. Choose 'Migration' as installation type. Does the warning message 'All data on the hard drive(s) will be deleted' pop up? Check if you've installed the drives in the right order.
Step 6: configure the new NAS
During the configuration process, you choose the newest version of the DSM software. Enter a password and click on 'Install now'. After this, you sign in and go to Update & Restore in the Control Panel. Click on 'Restore configuration' to transfer the settings you saved previously. Your new NAS is now set up.
My old NAS is broken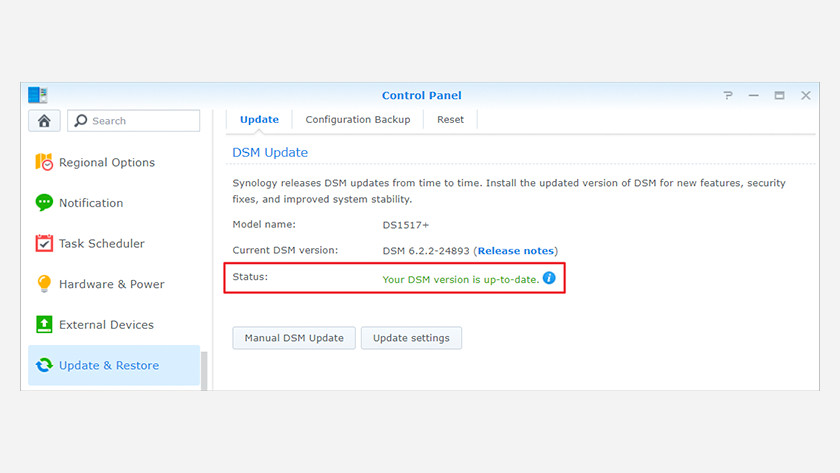 Is your old NAS broken and are you unable to log in? Then you can only transfer your hard drives to the exact same model. You do need an extra hard drive to set up the new NAS. Place this in the NAS, open a web browser, and go to find.synology.com. Install the same version of DSM as you had installed on your old NAS. Finish installing and turn off the NAS.
Remove the drives from the broken NAS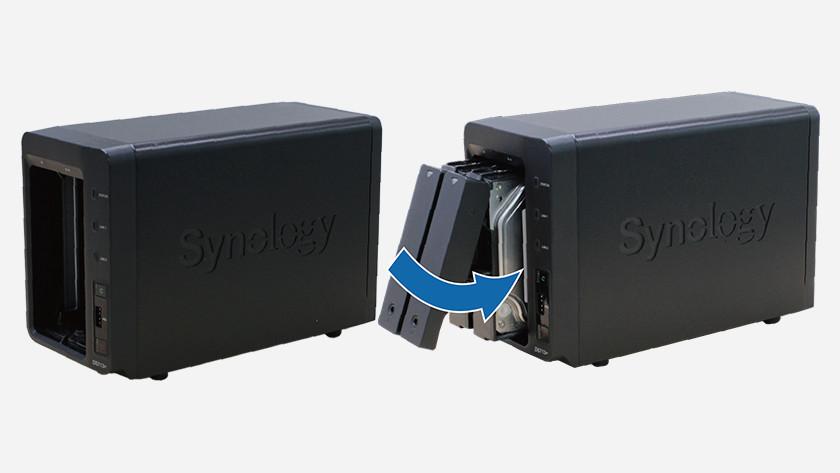 Remove the temporary hard drive you placed in the new NAS. Now you remove the drives from the old NAS. Place these in your new NAS in the same order. Turn it back on and sign in. The data will now be transferred and you can access your files once again.