How do you clean the brew group of your Jura E8 coffee machine?
In the video below, we give you instructions on how to clean the brew group of the Jura E8. You use the automatic cleaning program and the Jura cleaning tablets for this. All of the remaining coffee residues will be washed away, so the brew group continues to do its job properly. Make sure you always clean the coffee machine when it gives a notification. This way, you can continue to enjoy good quality coffee.
---
How often should you clean?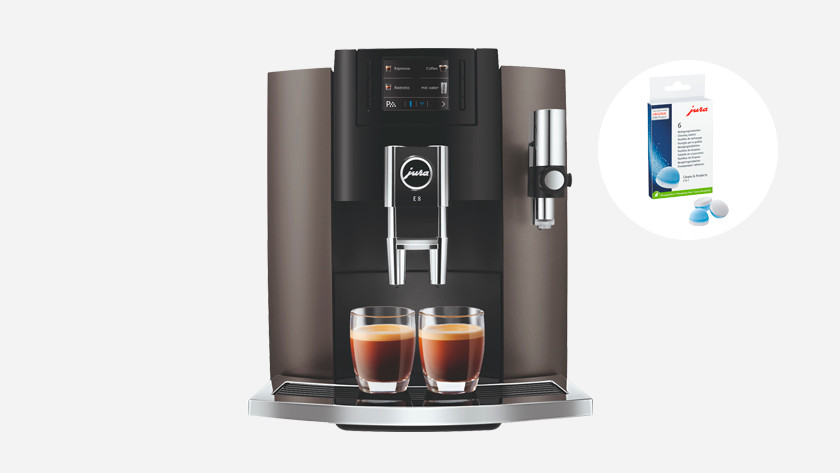 You clean the brew group about once every month and a half. The display of your Jura machine will automatically show a notification when cleaning is required. This way, you don't need to remember yourself. On average, you get a notification after brewing 180 cups of coffee. A lot of coffee residue remains stuck in the brew group after you've made coffee. With the cleaning program, you rinse everything, so the machine continues to do its job properly.
Which cleaning agent do you use?
Cleaning tablets
|
Suitable for JURA coffee machines
|
For 6 cleaning cycles
We recommend that you use Jura cleaning tablets. The tablets are specially made for Jura coffee machines and are precisely tailored to the material of the brew group. This way, you can be sure that you don't damage this part. This also prevents the warranty on the coffee machine from expiring due to the use of incorrect cleaning agents.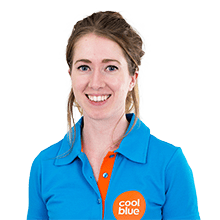 Article by:
Iris
Coffee Machine Expert.