Advice on ice cream makers
Nothing is better on a hot day than a nice, cool drink or ice cream. An ice cream maker makes it easy to make different kinds of ice cream yourself. On this advice page, we'll help you choose an ice cream maker that's most suitable for you.
---
How fast do you want to make your ice cream?
1| Self-refrigerating ice cream makers
Freeze the cooling element 24 hours in advance. Add the ice cream mixture and you have homemade ice cream within 20 to 30 minutes. Remember that your freezer should be big enough for the cooling element.
Freeze the cooling element 24 hours in advance
2 | Ice cream maker with a compressor
An ice cream maker with a compressor works automatically and freezes the ice cream mixture immediately when you switch on the machine. In this type of ice cream maker, you can make several ice cream flavors, one after the other.
You can create multiple flavors in a row.
Easily start cooling with a simple push of a button.
How many liters of ice cream do you want to make in the ice cream maker?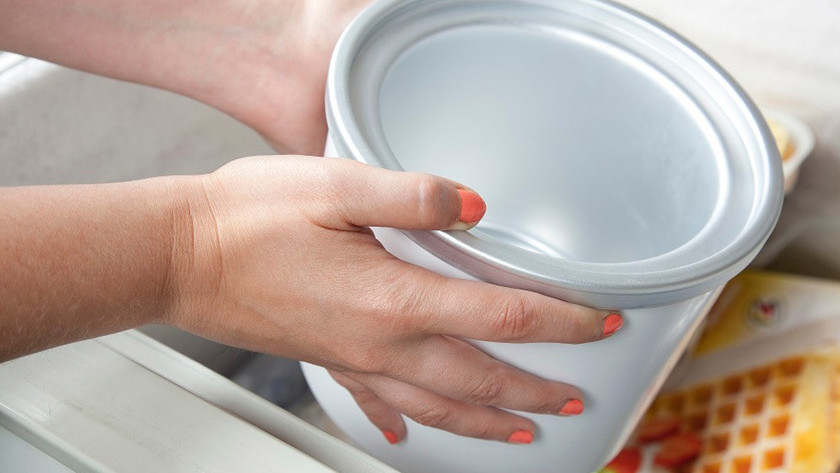 On the basis of the contents of the ice cream machine, you know how much ice you can prepare. You often get a little less homemade ice cream than the contents indicate. You can make an ice machine with a capacity of 1 liter, about 800 to 900 grams of ice.
Making ice cream according to your taste
Ice cream can be made with various ingredients. You may find it nice to put nuts, pieces of chocolate or fruits in it. An ice machine with a filling opening makes it easy for you to add these extra ingredients during cooking. That way, you can also monitor the process. This is how you end the process if you think the ice cream is ready. Then view the ice machines with a transparent lid or a viewing window. Keep in mind that homemade ice cream in an ice machine is softer than the ice cream that you buy in containers at the supermarket. Do you want your ice cream to be a bit louder? Then freeze the ice for an hour after preparation.
What else to keep in mind?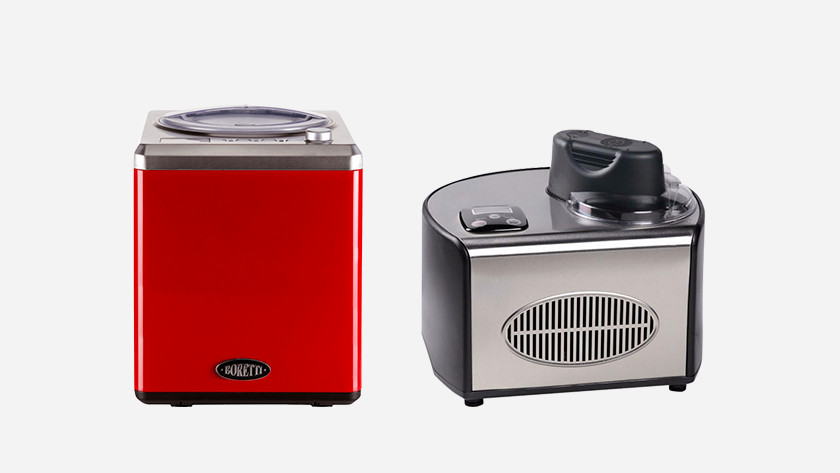 Do you want an ice machine made of stainless steel or plastic? Stainless steel is easier to maintain and stays nice for longer. On the other hand, a plastic ice cream machine is often available in different cheerful colors. The power differs per type of ice cream maker. For example, an ice machine with a compressor has a higher capacity. This is because he has to freeze the ice during cooking. Because an ice machine with a cooling element is pre-frozen, it requires less force to prepare the ice cream.
Did this help you?