Advice on stand mixers
On this page, we explain everything about stand mixers. We explain what you use a stand mixer and for and what you should keep in mind when choosing the best stand mixer for you. We compare the various brands and models to each other and show you how you expand the possibilities even further.
What is a stand mixer?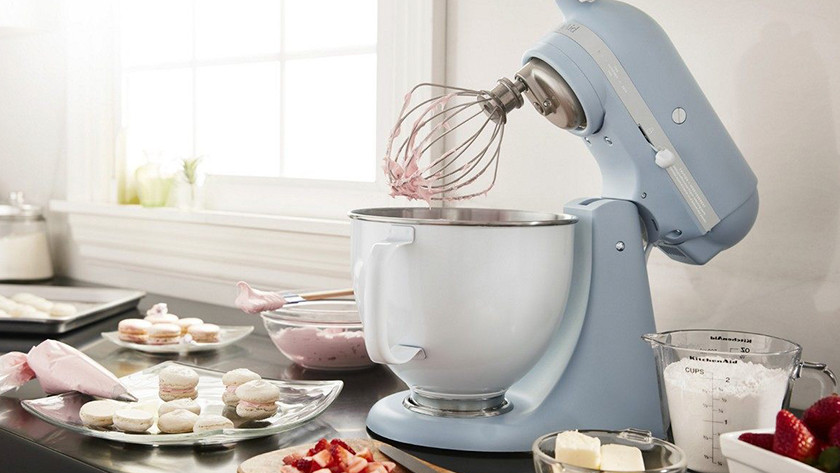 Use a stand mixer to knead, whisk, and mix all kinds of doughs and batters; this is very convenient when you like baking. With the right attachments, you can achieve even more. Here, you can read all about it.
How do I choose a stand mixer?
Which stand mixer suits you best depends on which dishes you want to prepare with it, how often you use the mixer, and for how many people you want to prepare dishes. We'd like to help you make the right choice.
KitchenAid versus Kenwood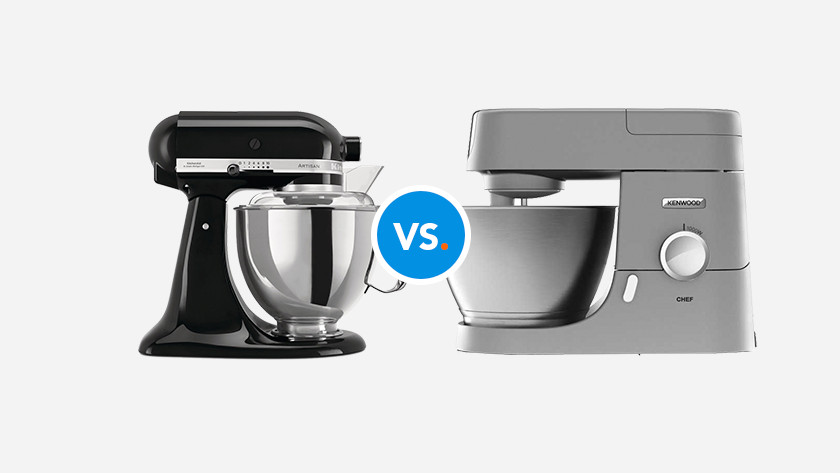 KitchenAid and Kenwood; both brands make high-quality stand mixers. Do you know what the differences are? We've outlined them here for you.
Compare different models
Stand mixers come in different shapes and sizes, and that's why it's difficult to find your perfect stand mixer. We compare the mixers to each other so it's easier for you to pick one.
Expand the possibilities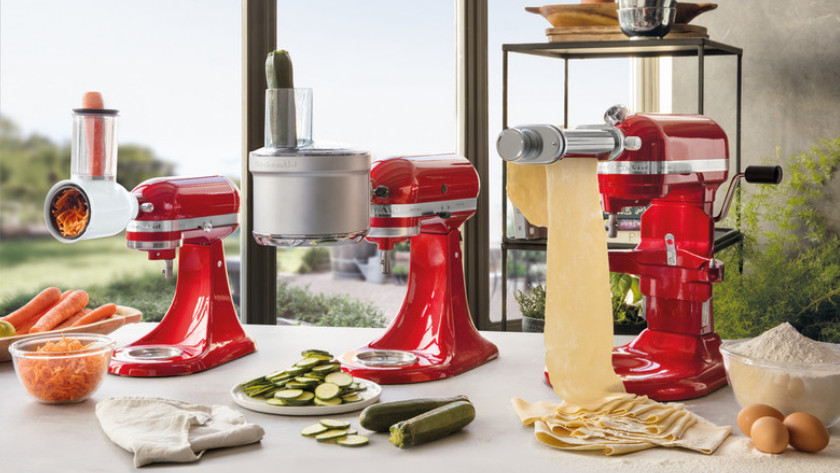 You can expand your stand mixer with various attachments. This way, you can use it to prepare various dishes. Here, you can read how to expand the possibilities.
Did this help you?