How do I put books on my Kobo e-reader?
You want to transfer your digital library to your Kobo e-reader. This may seem complicated. Below, we'll explain how this is done, so you can store your e-reader with books without needing your ICT diploma. This way, you can re-read your favorite e-book or start reading that one e-book that's been in a dusty corner of your old e-reader for months.
---
What do you need?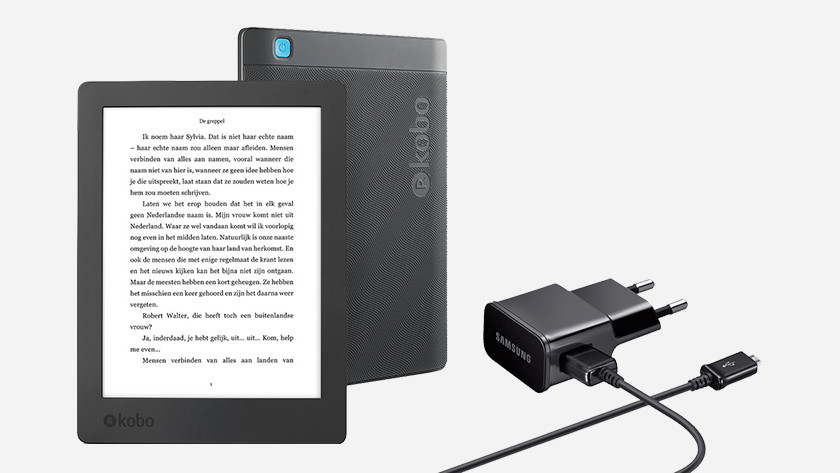 A fully charged e-reader (charge for 4 hours before use)
Included micro USB cable.
The username and password of your current Kobo account. When you login with this account, you can transfer previously purchased books from the Kobo Shop.
A laptop or PC, when you want to transfer your library of e-books that you purchased somewhere else.
The username and password of your current Adobe Digital Editions account.
Time indication: depending on the size of your library, 1/2 to 4 hours.
Transferring books from the Kobo Shop to your e-reader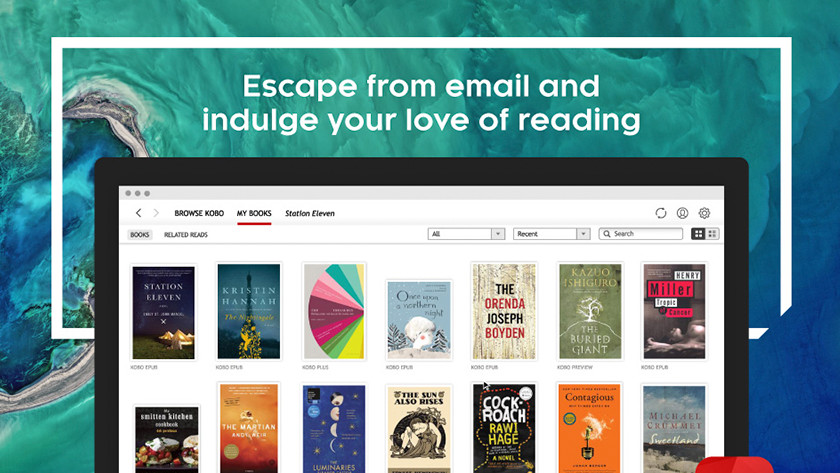 Login to your new Kobo e-reader with the same Kobo account that you used on your previous Kobo. If your e-reader supports WiFi, you can do this with the e-reader itself. On the laptop or PC, you have to login to the Kobo Desktop first. You can download this from the Kobo site. All of your old books will be transferred automatically when you login for the first time. Click on the cover of a book in the library to download new books.
Transferring other books to your e-reader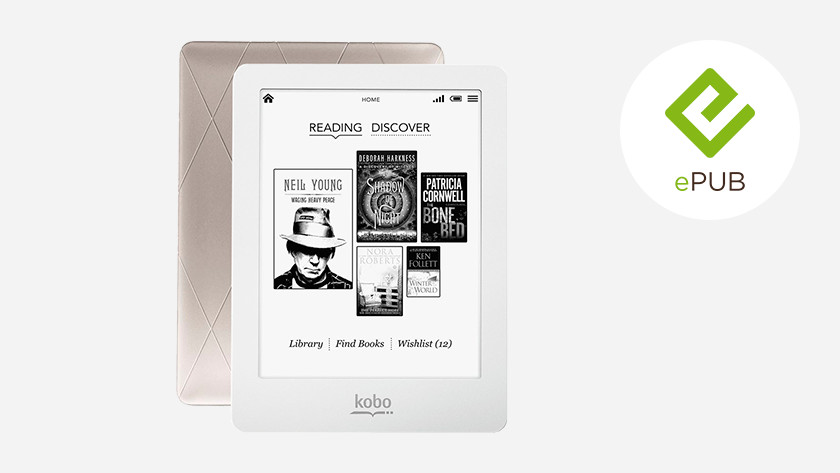 Before you transfer books from your old to your new e-reader, check if they have a file format that your new e-reader supports. The file format is usually behind the name of a file (usually .EPUB, but for example also .PDF or .JPEG). Check the manual of your e-reader to see whether a file format is supported. In that case, you can transfer your books directly. You can transfer books that are in an unsuitable format to a different format using a program; for this, continue to "Transferring books with a program".
Transferring books directly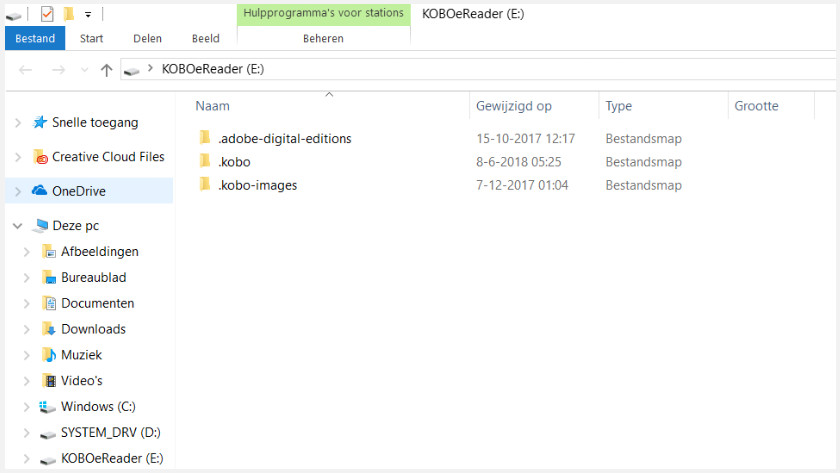 Connect your old e-reader to your computer and click Connect.
Create a new folder on your computer.
Go to your old e-reader using Windows Explorer (Windows) or Finder (Mac).
Copy all books to the map that you just created.
Disconnect your old e-reader.
Connect your new e-reader to your computer.
Use Windows Explorer or Finder to drag the books from the newly created folder to your e-reader.
Disconnect your e-reader using the disconnection function on your computer before disconnecting the micro USB cable.
Transferring books with a program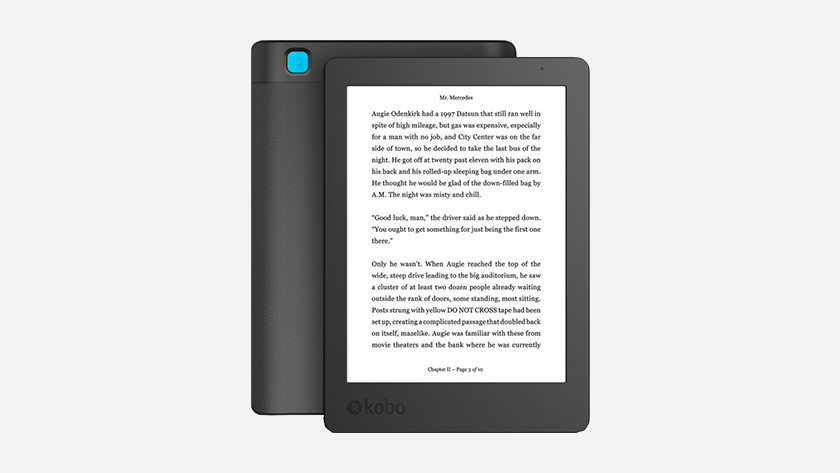 If your e-reader does not recognize the books and you want to change the file format, use a utility. We recommend Adobe Digital Editions and Caliber. ADE has a user-friendly library, but the program has few customization options. Also important: you need ADE for encrypted ASCM files, which you download from the online library, for example. to convert to epub. Caliber is easier to adjust with, for example, metadata and plug-ins. It only looks less intuitive and user-friendly and does not store highlights and annotations.
Adobe Digital Editions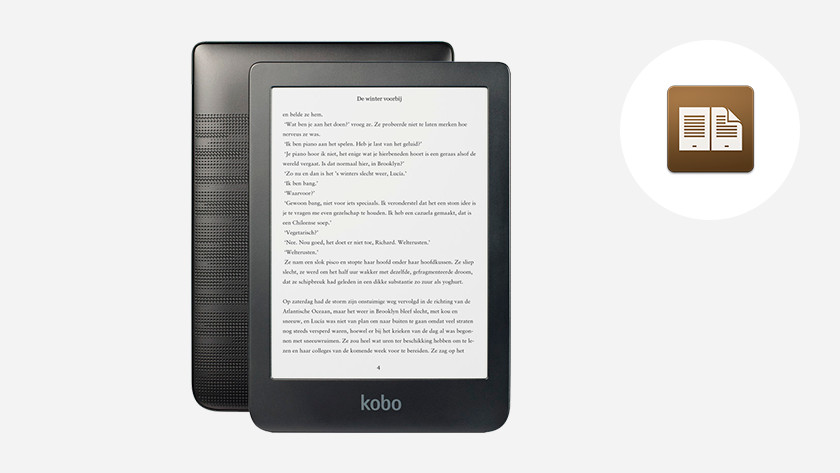 You do not have to create an Adobe ID to use the program. If you do, you can read the books on 6 different computers, tablets or e-readers via your Adobe ID. You also need an account to convert copy-protected e-books to the accessible EPUB format. You can add books by selecting 'File', 'Add to library'. You can now add books from your old e-reader or from your computer to your library. Then drag it from your library to your e-reader to put it there.
Calibre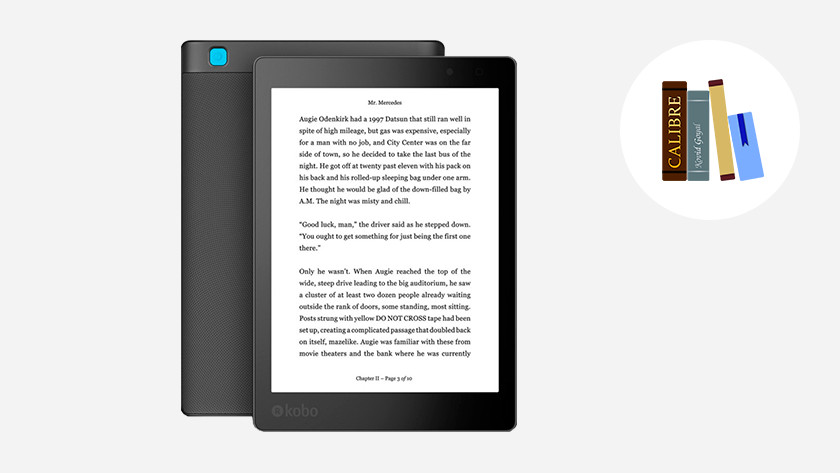 You can change the file format of books by clicking the 'convert books' icon. In the right-hand corner, you can change the output format to the file format of your choice. Afterwards, drag the book from the library to the icon of your e-reader. You're done with the installation and you can now use your e-reader!