Compare MacBook Air 2017 to MacBook Pro
Curious about the difference between the MacBook Air 2017 and MacBook Pro? In this article, I'll compare the 13-inch version of both MacBook models. The fast processor of MacBook Pro is indispensable when you regularly edit photos and videos. Do you want to finish your presentation on your way to a lecture? The MacBook Air is your ideal travel companion.
MacBook Air 2017
MacBook Air is suitable for surfing the Internet for up to 12 hours long, without having to recharge.
This MacBook is 1.7cm thin and 1.35kg light, which makes it easy to take with you.
The HD screen with its 1440x900 is less sharp in comparison with other MacBook screens.
MacBook Pro
You can watch movies and look at photos down to the last detail thanks to the sharp 2560x1600 Retina Display.
This MacBook Pro has a powerful 7th gen. Core i5 processor which allows you to edit photos and videos quickly.
This MacBook Pro has 2 ThunderBolt 3 connectors: if you want to connect a device with a different connector (for example USB), you need a separate adapter (separately available).
Screen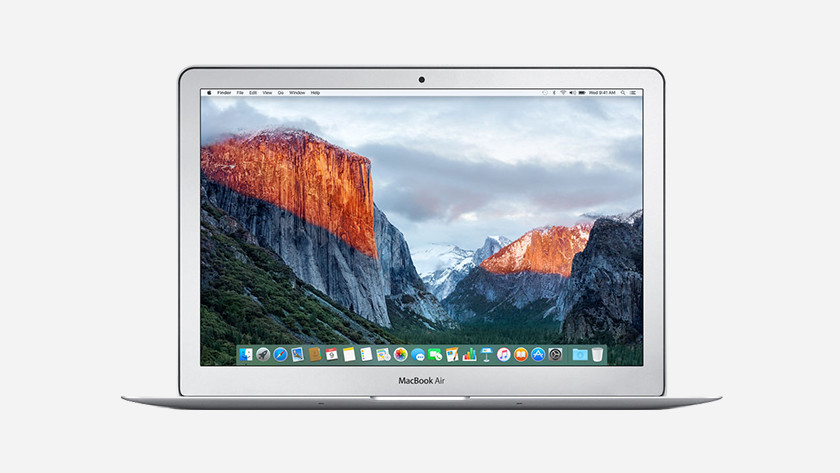 The screen of MacBook Air 2017 13 inches
Let's get right to it: the (widescreen) display of MacBook Air with 1440x900 pixels has a lower resolution than all other MacBook models. How much that bothers you depends on your use. When watching movies, you'll definitely notice the lower resolution: they will be less sharp than you're used to. You won't notice anything when you're text processing or surfing the Internet.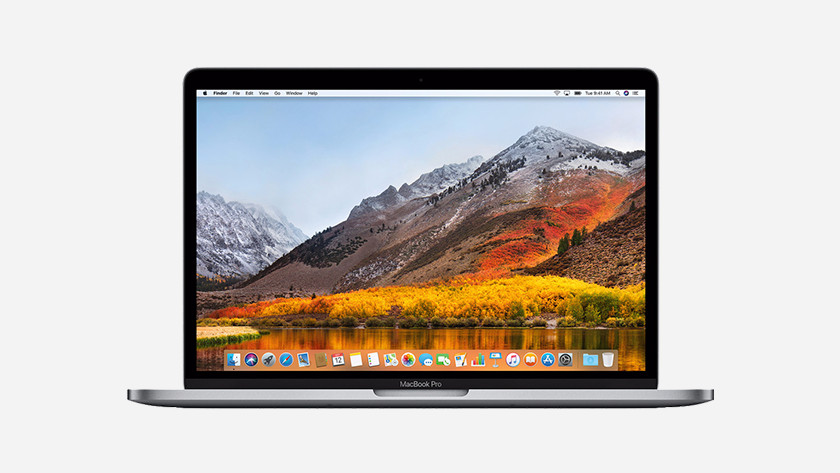 The screen of MacBook Pro 13 inches
The crystal-clear Retina display of MacBook Pro 13 inches supports up to 4 million(!) Pixels. Every detail is visible and that's especially pleasant when editing photos and videos. When watching your favourite cat videos, the resolution won't make much of a difference, but real movie lovers can eat their heart out with this screen.
Dimensions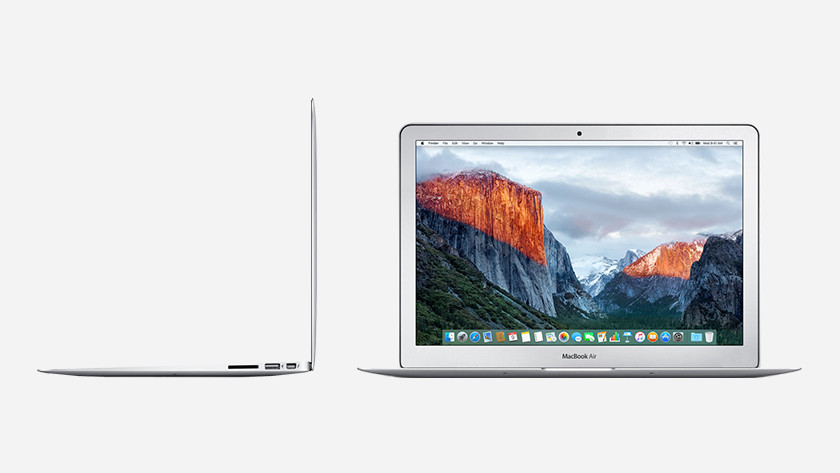 The dimensions of MacBook Air 2017 13 inches
At just 1.7 centimeters (closed), you can easily slide your MacBook Air into your bag. Because it weighs only 1.35 kilograms - that's only a bit heavier than your bottle of water - you can take it anywhere without breaking your back. Useful!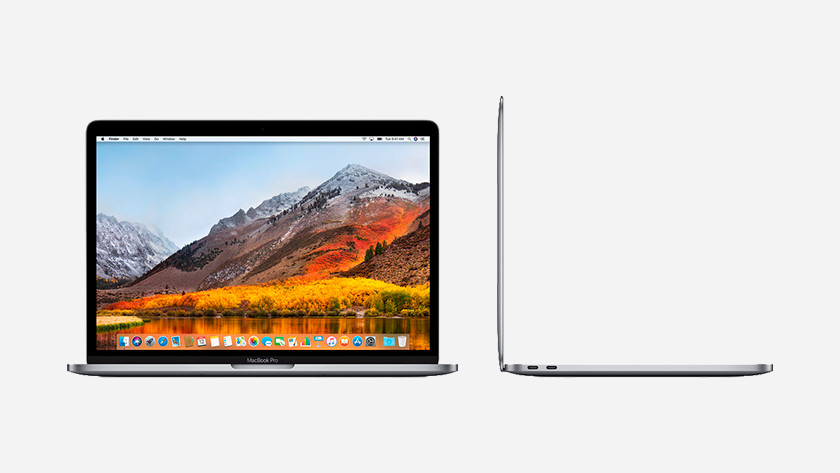 The dimensions of MacBook Pro 13 inches
At 1.49 centimeters, the MacBook Pro 13 inches is just a little slimmer than its little brother. As far as weight is concerned, the Air and Pro hardly differ: MacBook Pro is only 20 grams heavier. Take 3 pens out of your bag and the difference is gone.
Processor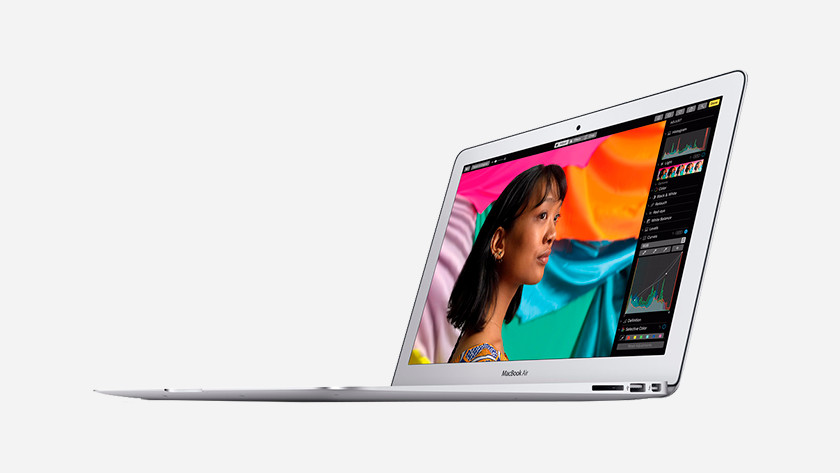 The processor of MacBook Air 2017 13 inches
MacBook Air comes in a 1.8GHz i5 or 2.2GHz model (both 5th generation, also known as 'Broadwell'). The i5 is especially suitable for light tasks, such as browsing your favorite websites or writing a paper. Do you often make large presentations or do you regularly process large amounts of data? If so, the faster i7 variant is definitely a necessity.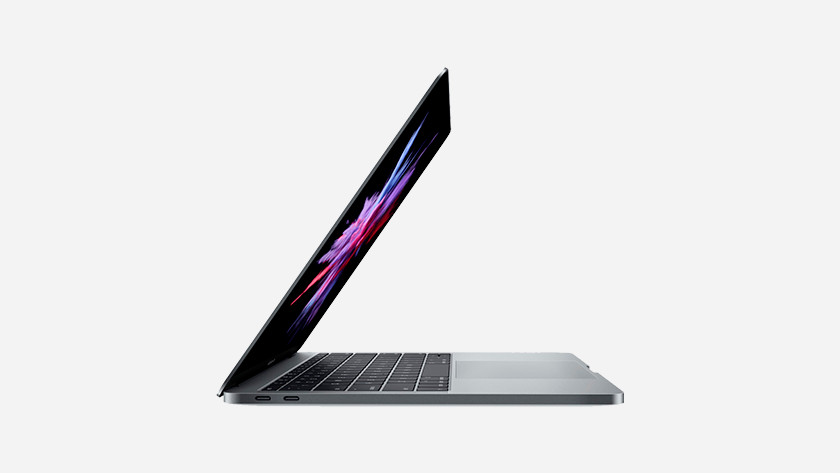 The processor of MacBook Pro 13 inches
If you're going to edit photos and videos (on the go), MacBook Pro is by far the best. Even though it has an Intel i5 or i7 processor, like the Air, the MacBook Pro processors have a higher clock speed and are both from the 7th ('Kaby Lake') generation. That means more computing power. This way, Photoshop and Première work just a little bit smoother.
Tip: Do you mainly want to edit videos? Take a look at the MacBook Pro 15 inches with Touch Bar. This model has an even higher clock speed than this 13-inch model and twice as many processor cores (4).
Ports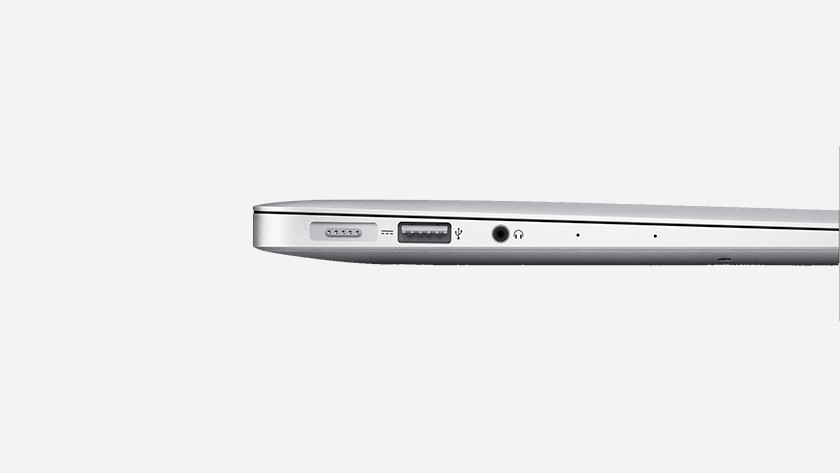 The connectors of MacBook Air 2017 13 inches
MacBook Air has different connectors, such as an SDXC card reader for your camera's memory card. The 2 'standard' USB-A ports are also useful, for example to connect equipment that you probably already have, such as a USB flash drive, a mouse, or the cable of your iPhone charger. The data transfer of regular USB ports (5 gigabit per second) is much slower in comparison with the MacBook Pro's USB-C ports.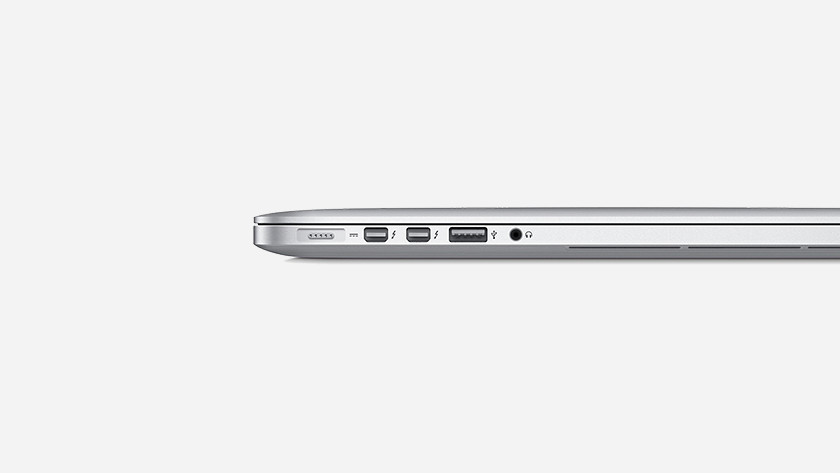 The connectors of MacBook Pro 13 inches
MacBook Pro has 2 Thunderbolt 3 ports. These are small USB inputs (type-C) you can use to charge your MacBook and connect peripherals. The data transfer speed of Thunderbolt 3 is high: with 40 gigabit (or 5GB) per second, you can transfer files fast. The only downside? You'll need an adapter to connect your trusted USB flash drive.
Conclusion
Large, but in a compact package; that's the MacBook Pro 13 inches. This compact MacBook is your ideal travel companion when you regularly work on large graphic files and want to finish some things on the way to your next destination. For surfing the Internet, watching movies, and text processing for school or your work, the MacBook Air is more than suitable.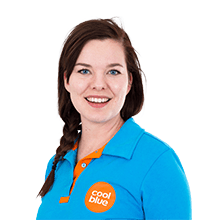 Article by: