Making cappuccino with a milk frother
Making a good cappuccino at home can be done in several ways. In this article, I'll explain how you can do this with help of a milk frother. A milk frother is used separately from your coffee machine. It's very easy to use: you pour the milk inside of it, close the lid, and press the button. Even so, there are a couple of things you need to keep in mind when using a milk frother. Below, you can read how to the achieve the desired result.
---
View our milk frothers
Have you already decided, and would you like to use a milk frother at home in order to make delicious cappuccinos? Quickly check out our entire assortment.
Step 1: Adding milk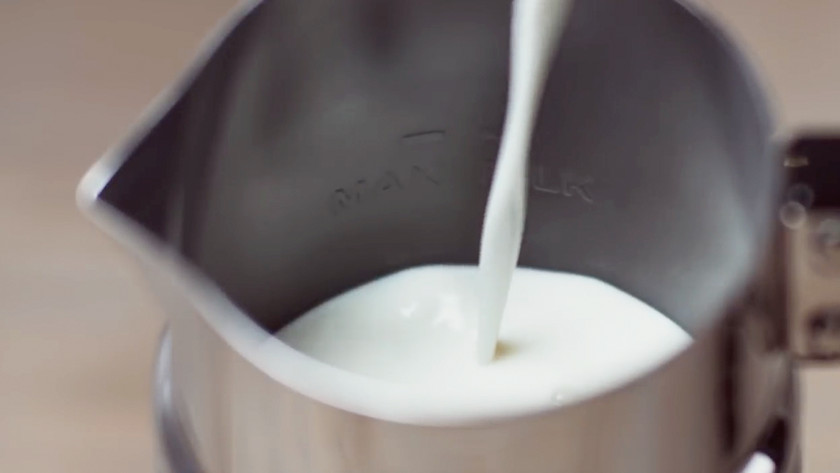 Pour cold milk, or milk at room temperature, into the milk frother. Make sure you don't exceed the maximum allowable quantity. This is indicated with a dash on the inside of the milk frother. As soon as the milk is frother, it'll expand. And you obviously want to prevent the frother from overflowing. Tip: for a thick, creamy layer of foam, it's best to use long life milk. Below, you can find out why:
Step 2: Frothing the milk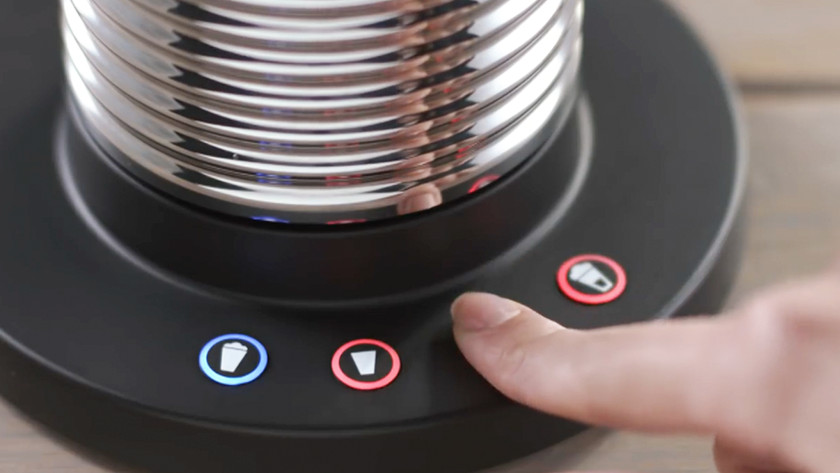 Secure the lid. Now, all you have to do is press the button. After that, the milk frother will froth and heat the milk for you. This is done very quickly. Within a minute, you'll have a batch of warm milk with a creamy layer of foam on top of it. You can also froth cold milk, if you like. You can do this in the summer to make nice iced cappuccinos, for example. Some frothers include an extra option that only heats the milk. Using this warm milk, you can easily a delicious Caffe Latte.
Step 3: Making a cappuccino
Now, pour the milk foam in your cup. Don't wait too long with doing this, because directly after frothing, the foam is easiest to pour. You can adjust the milk to coffee ratio for a cappuccino or latte macchiato to your personal preferences. The number of cappuccinos you can make depends on the capacity of your milk frother. For 1 person, you don't need more than 150 milliliters. Would you like to make multiple cappuccinos at the same time? Go for a model with bigger capacity.
Step 4: How do I clean my milk frother?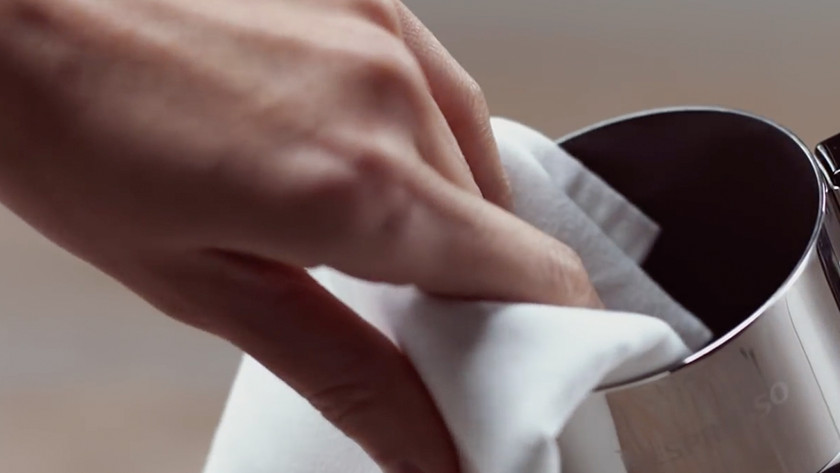 Make sure to clean to milk frother after each use in order to prevent caked up milk remnants. The easiest way is to clean the beater under the faucet immediately after use. Don't wait to long before doing this, otherwise you won't be able to clean the small openings between the spiral. There are milk frothers that allow you to take out the beater. With other models, the beater is attached to the lid. After cleaning the beater, clean the inside of the milk frother with a dishcloth. Thanks to the smooth coating, this is a piece of cake. You don't need any cleaners.